Everything You Need to Know About Water Park Hotels in Orlando
Let's Dive In.
Water Park Hotels in Orlando offers an All In One Spot for families to learn about the best Hotels in Orlando with Water Park Features to fit their vacation needs. These Resorts and Hotels have been hand-picked with the busy family in mind. Are you looking for a variety of Lazy Rivers, Water Slides, Indoor Swimming Pools, Outdoor Swimming Pools, Heated Pools, Whirlpools, and Waterfalls? If so, you have found the right place. As a matter of fact, you will find that many of these hotels offer great water fun for the entire family! Take your time and look at all of the Hotels in Orlando with Water Fun amenities and you can find just the right place to stay to meet the needs of each loved one in your family.
Trending Water Park Hotels in Orlando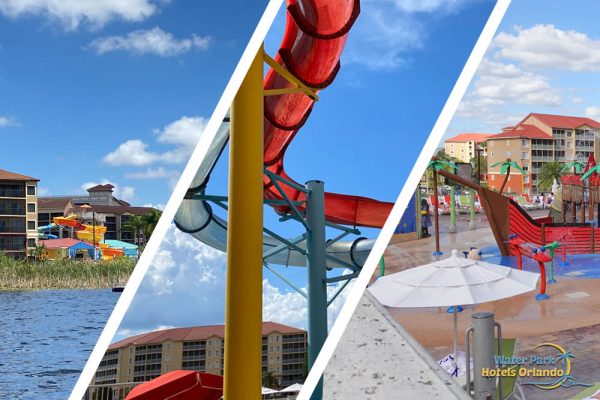 Westgate Lakes vs. Westgate Town Center Resort
Compare Westgate Lakes vs Westgate Town Center Resort to find the perfect destination for your getaway. Explore the amenities, accommodations, water parks, pools, dining options, and more.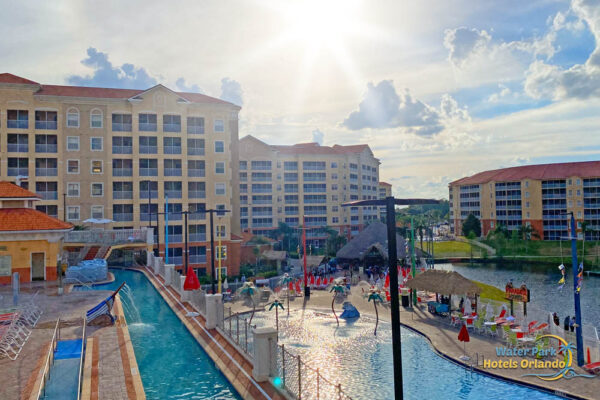 Get the Inside Scoop on Westgate Town Center Kissimmee, FL
Looking for an in-depth review of Westgate Town Center Kissimmee, FL? Our review takes a deep dive into what you can expect at the water park, grounds, and villas.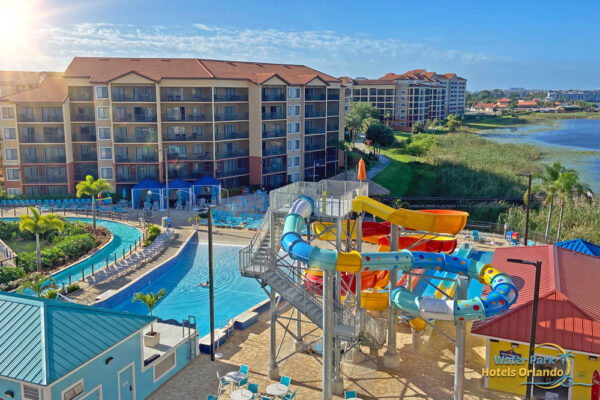 Westgate Lakes Spa and Resort Orlando, Florida: An In-Depth Review
Westgate Lakes Spa and Resort Orlando, Florida: An In-Depth Review, Experience the ultimate water park adventure, tranquil pools, and deluxe accommodations. We share it all!
Get Soaked in Our Latest Blog Articles
Comparison of the Westgate Lakes and Westgate Town Center Resort Planning a memorable family vacation or romantic getaway to Orlando? Look no further than Westgate [...]
Making a Splash at Westgate Town Center Resort & Water Park: A Comprehensive Review The Magic of Dusk at Westgate Town Center's Stunning Two-Level Water [...]
Diving into the Westgate Lakes Spa and Water Park Resort: An In-Depth Review The Westgate Lakes Spa and Resort's New Water Park with Wave Pool [...]
View more on our Blog Page
Fit Your Needs With Just the Right Orlando Water Park Hotel
What makes a vacation stand out for your family? What are the "must have options" in your perfect vacation spot that will make everyone come away from the trip happy? We realize that these options change as your children grow up and you should take this into consideration as well. That special location you visited when your kids were young will probably change as they grow into teenagers and beyond. Will a Lazy River be enough or would it be a better fit if you could also find a Hotel with a Water Slide or Two to keep your kids occupied while you sit back, read a book and soak in some rays? If you have toddlers in your family, you will also want to find the Best Hotels for Kids in Orlando that offer Beach Entry (zero entry) Pools and Small Scale Slides. It may be that you want all of these amenities in one package. Whatever you are looking for you will find it, right here. Instead of looking through countless large travel sites that don't personally take an interest in picking out just the right location for you, we have manually created a list to show you the properties in Orlando with WaterPark Features to meet the ever-changing needs of your family or group. Take a look around, there is nowhere else that has all of this information in one spot!
RESERVATIONS
Orlando Hotels with Water Park Features
Are you looking for a place to stay that feels more like home? Resorts can be amazing, but getting away from the action for a while can be a wonderful break. Using Vrbo, you can locate the perfect Vacation Rental by Owner in the Orlando area. Villas, Condo's and even Private Homes offer a lot of options outside of what you can find at a Resort. Also, use the filters to choose from a list that has the perfect location, size, and price. Give Vrbo a try and see if you can find that wonderful vacation spot you have been searching for.
David's Vacation Club

Have you ever wanted to stay in one of the Disney Vacation Club Resorts but didn't want to buy into the DVC program. Getting your points through David's Vacation Club will allow you to try any of the DVC properties in Orlando and see how you like it. Many purchases lead to a DVC sale with Dinsey but others just really enjoy the ability to buy points and stay in a really nice Disney Property. See if getting points through David's Vacation Club Rentals is right for you.
Featured Orlando Hotels and Resorts with Water Park Features