Plenty of Choices with Lazy River Hotels Orlando
Staying in one of the Lazy River Hotels Orlando makes for a wonderful addition to the family vacation. Having a pool is nice but having a Lazy River makes things much more enjoyable for the whole family.
Do you want to stay at a Disney World Resort or Universal Resort in Orlando and have access to a Lazy River?
There are so many great Resorts in Orlando with a Lazy River, and we have them all. Take a look at some that stand out, or Jump to the Full List of Hotels in Orlando with Lazy Rivers.
Long, 750-Foot Lazy River in Tropical Setting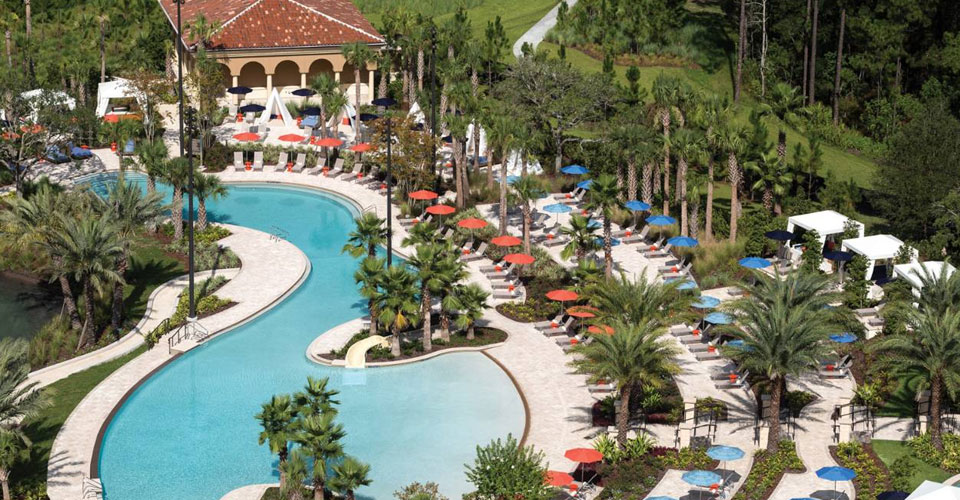 Style and the best amenities are what you find when staying at the Four Seasons Disney World. The 720 foot Lazy River adds to the kids' and adults' fun. Add in the zero-entry access with bubbling fountains and this becomes a fun adventure for all ages.
Check out more information on Four Seasons Disney World.
A true Oasis with 800-Foot Lazy River connecting Pools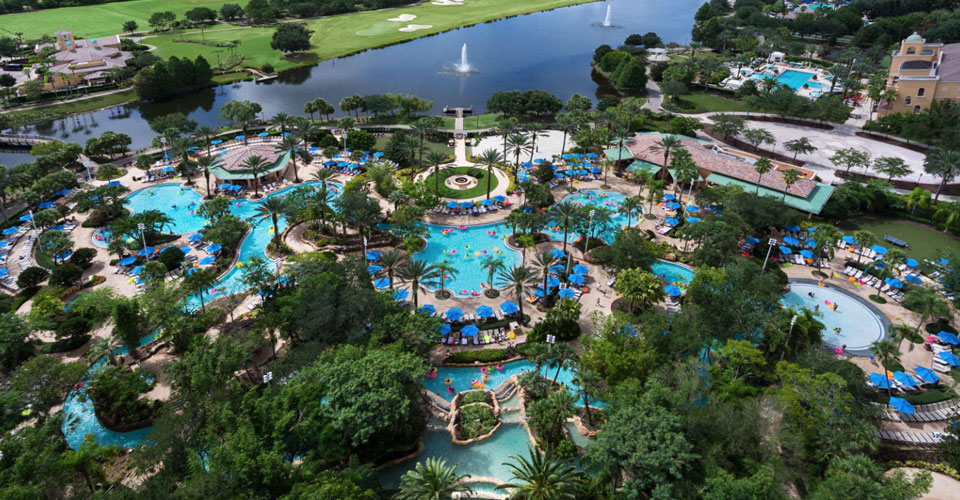 Expect the best at the JW Marriott Orlando Grande Lakes with a huge Pool complex. This resort has an awesome layout with multiple pools connected by a continuously flowing 800-foot lazy river. A true Oasis in the middle of the Orlando Fl heat.
Check out more information on JW Marriott Orlando Grande Lakes.
Water Park with Lazy River, Water Slide, and Kids Splash Park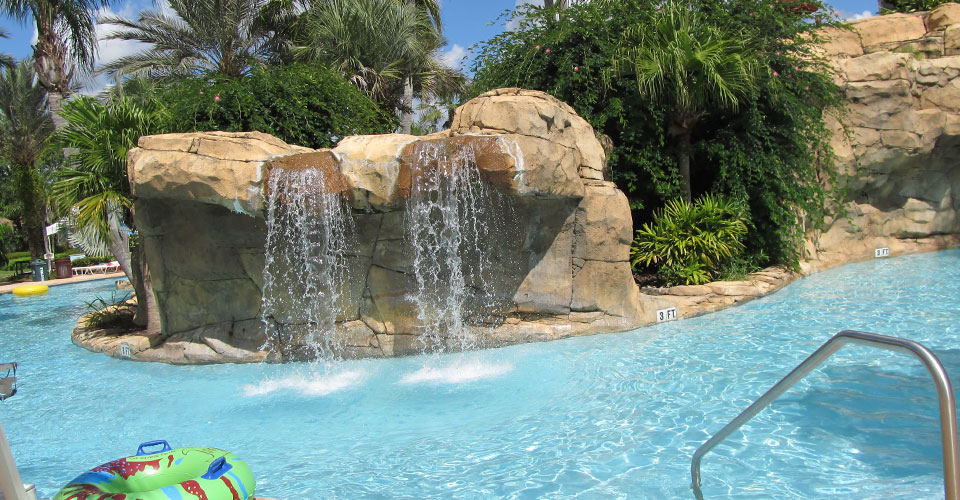 There are so many perks to staying at the Reunion Resort just south of Disney World by a few minutes. It is worth the extra drive for all you get. The resort has a Water Park with Kids Splash Zone, Lazy River, and even a Water Slide.
Check out more information on Salamander Reunion Resort.
Tranquil & Relaxing in a Lazy River Orlando Hotel
Are you looking for a place to relax on your next vacation or business trip? Maybe, staying at one of the Lazy River Hotels in Orlando is the right spot for you. Picture being out by the Swimming Pool, reading a book you have been putting off, along with your favorite frozen beverage in your hand. But, instead, the Florida sun is relentlessly beating down on you. The heat is overwhelming, all the while looking over at the rest of the family in the pool but wanting something more.
If this is you, take a look at what the Lazy River Hotels Orlando have to offer. There might not be near as many resorts and hotels that offer the tranquility of floating around without a care in the world. Still, we have created a list of some of the best Lazy River Hotels Orlando available.
Lazy River Hotels in Orlando for all
Orlando Hotels with Lazy River is ideal for those who want to float around gently on a tube in safe, shallow surroundings. There is no end unless you decide to stop. Otherwise, you can float around the Lazy River at your Orlando Hotel for as long as possible. Water parks often add scenic elements to allow for the perfect place to relax and enjoy time away from the hustle and bustle of the rest of the water park.
Adults love that they can lean back in a float and ride along with this Lazy River Orlando Resort without care, but the kids love them too. The first time your child gets in, they are so amazed that the water moves them around they don't want to get out. These hand-picked Lazy River Hotels Orlando offer every guest a variety of water park fun. Some offer much more, like waterfalls, sprinklers, zero entry, and sandy beaches, with acres of water fun and twisting Water Slides.
Plenty of Hotel Choices with a Lazy River
As you start looking at the different Lazy River Hotels Orlando, it is incredible how long the list is. If you want to have some extra added fun and narrow the list down a bit more, look at the Hotels in Orlando with Lazy River and Water Slide. This list will significantly scale back your options, but the kids will have fun. Imagine their delight with one or multiple water slides at your favorite vacation spot.
---
Hotels with Lazy River Near Disney World
Most of the Hotels listed are near Disney World, some closer than others but still nearby. If you are looking to stay at Disney, you can also look at the Disney World Hotels with Lazy River.
Do any of the Universal Resorts have a Lazy River?
Universal Studios is a great option when coming to Orlando, so consider looking at the Universal Orlando Resorts with a Lazy River.
All Lazy River Hotels Orlando Below