Hotels near Universal Orlando
Universal Orlando just keeps expanding, so there are additional perks to staying at one of the Hotels near Universal Orlando Florida. It used to be when you said that you were going to Orlando, it was pretty much a given that you were going to Disney World. Times have changed and Universal Orlando has done a great job of building up steep competition.
If you have not been to Universal Studios or Islands of Adventure, you are in for a real treat. If you have been to these parks in the past, things just keep getting better and it is worth going back.
What Universal Orlando Hotels are Nearby?
Similar to its rival, the Mouse to the South, Universal Orlando knows how important it is to take care of their guests. It is essential for Universal to offer their own brand of themed Resorts to rival those in Disney World. Staying close to the Universal Theme Parks is a nice convenience. Having early access to the parks is a pretty big benefit as well when staying at a Universal Orlando Hotel.
Where is the best place to stay?
Want to stay at one of the Universal Orlando Resorts in Orlando? The next issue is to figure out which one fits you the best. All of the Universal Resorts are very close to both Universal Studios and Islands of Adventure. It really comes down to the theme you like the best and the price you are willing to pay.
Universal Orlando Resorts by Level
You might not know but the Universal Resorts have different tier's, very similar to the way Disney Resorts.
Which Hotels are closest to Universal Studios
Closest: Just a short 0.2 mile walk from the side entrance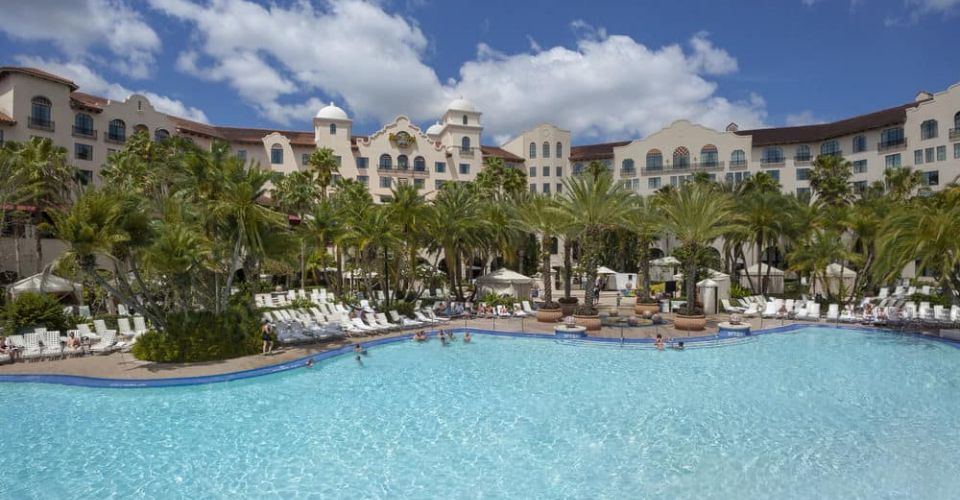 So many guests want to stay at the famous Hard Rock Hotel because of the prestige of the name. After they learn about what it has to offer, they come back because of the incredible fun and features built in. Surrounded by your favorite Rock n' Roll greats is amazing but did you realize that you can have your very own Jam session in your room. Make a call to the front desk and have your very own fender guitar brought to your room. From here, it is up to you. Start playing to your hearts content and have your very own private concert. Where else can you do something like this? The Pool area is very large with a long 260-foot water slide, zero-entry access, underwater music and a children's play area.
Which Resort is nearest to Universal?
That is a little tricky because Universal is actually made up of 2 parks. If you are wanting to be closest to the Universal Studios side of the park, the Hard Rock Hotel is just a few steps away. If on the other hand, you would rather be on the Islands of Adventure side, the Loews Royal Pacific Resort is your best bet.
2nd Shortest: You will have a short 0.7 mile walk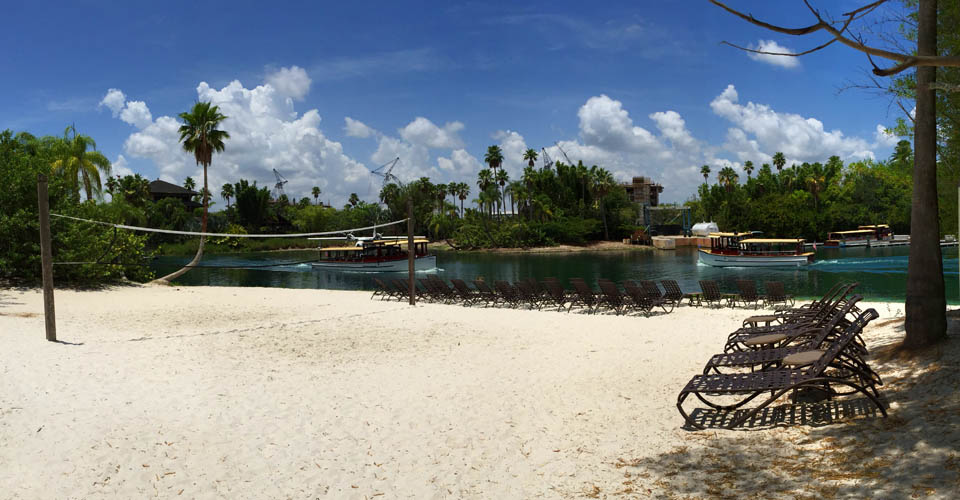 On the Islands of Adventure side of the park, you have the Loews Royal Pacific Resort. Time to enter the island living in the South Pacific. Keeping with the theme of the islands, you will have access to a large lagoon style pool in the middle of this massive complex. There is not a water slide or lazy river at the Royal Pacific Resort. All of the Universal Studios Orlando Hotels are considered sister properties and share their amenities with all of the visiting guests.
Not too far: Only 1 mile walking on the beautiful water trail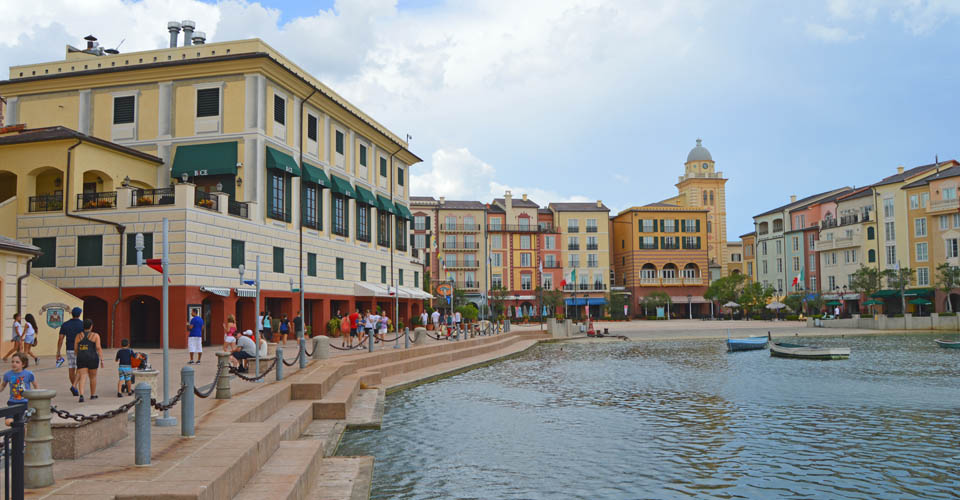 Take a tour of Italy and stay at the Loews Portofino Bay Hotel located right behind the Hard Rock Hotel. As you walk around this Italian themed property you will notice all of the nuances that make up this elegantly styled Universal resort. There is no shortage of fun things to do at Portofino Bay with it having a very large pool area. Want to get in some reading during your visit? Take a walk over to one of the more quiet pools. The large Aqueduct style Water Slide is sure to be a hit, not only with the kids but you will see many of the adults giving this one a try as well.
The Farthest: of the Universtal Hotels – Buses are recommended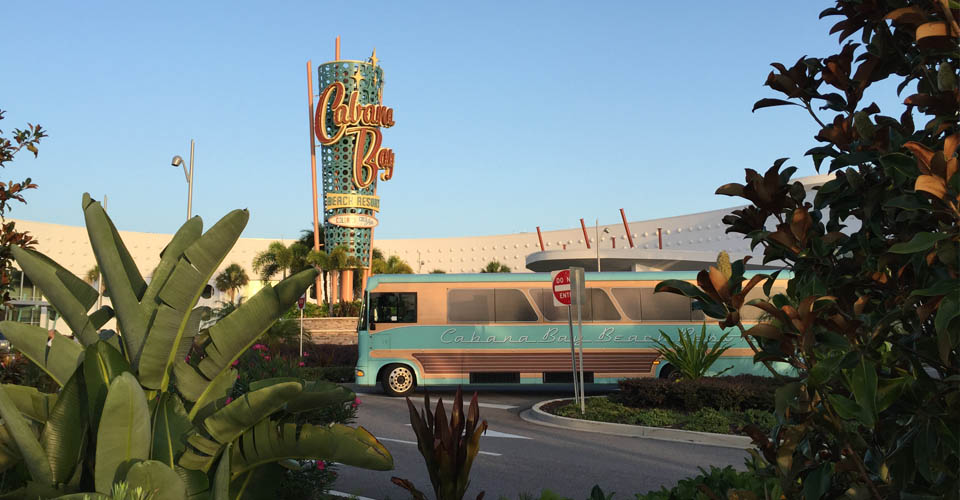 Go back in time and stay at the Cabana Bay Beach Resort where the 50's are brought back to life. Cabana Bay is Universal's more moderate priced locations making it unique yet less expensive for guests to visit and still stay on their property. When you look at all of the fun, it is surely one that you will have to see and take in for yourself. The large swimming pool comes equipped with a water slide, zero-entry access and even a lazy river. Be sure to head upstairs to the 10 lane bowling alley for additional family fun.
Benefits of staying at a Universal Property
There are many reasons to stay at one of Universal Resorts. Not only do you get to stay at a wonderfully thought out themed area but you are very close to the action at Universal Studios, Islands of Adventure, and City Walk. Leave the car parked because you will not need it during your stay. On top of the beauty and convenience, you also get early entry to certain locations of the parks during your visit. You almost feel as if you are a VIP and the Universal Brass has invited you for your very own tour. Definitely something to consider.
Transportation to the Parks
I always find it very intriguing to sit back and see how these resorts take care of guests. One way to make sure everything runs smoothly on your trip is to take provided transportation so you are not fumbling around in your own vehicle in an unfamiliar place. Universal created an amazing waterway that connects all of its properties except for the newest Cabana Bay Resort. At all of the others, you have the option to just hop aboard the Water Taxi system and be ferried back and forth to the locations in the resort that you desire. You are also close enough to walk if you would like.
Other Hotels near Universal Orlando
There are a number of other Hotels near Universal Orlando Theme Parks. Our goal is to focus on locations that offer Water Fun amenities that you might find at a Water Park and at this time we have only added locations that meet our criteria.
Important Note:
The only non-Universal hotel near Universal Orlando with water park features in our list is the Coco Key Hotel and Water Park. This less expensive resort is right off of I-4 and has an outdoor water park and a covered water park for inclimate weather. The others in the list a Hotels with nice pools but do not have a water slide or lazy river. We added these to the list to give a few additional options to choose from.
Full List of Hotels close to Universal Orlando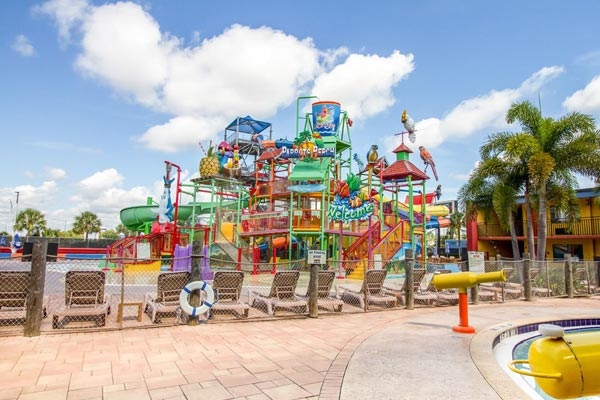 Coco Key Hotel and Water Park Resort
Universal Studios: 1.2

mi

Islands of Adventure: 1.2

mi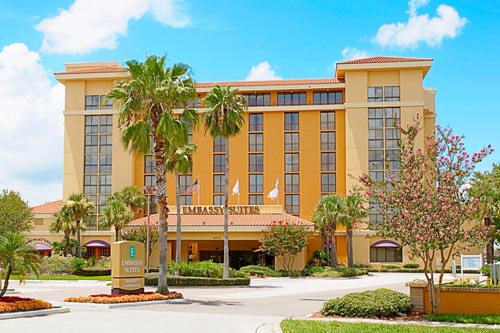 Embassy Suites International Drive Orlando
Universal Studios: 3.0

mi

Islands of Adventure: 3.0

mi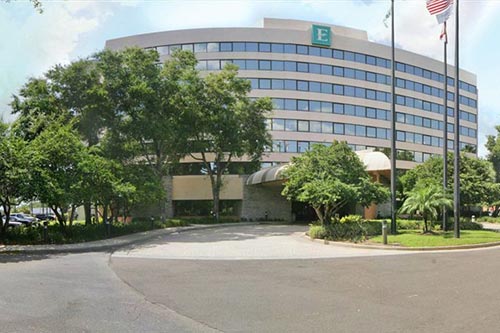 Embassy Suites Jamaican Court Orlando Fl
Universal Studios: 2.6

mi

Islands of Adventure: 2.6

mi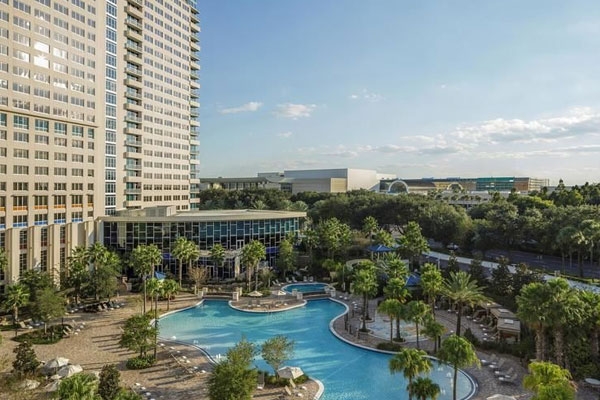 Hyatt Regency Orlando Convention Center
Universal Studios: 3.8

mi

Islands of Adventure: 3.8

mi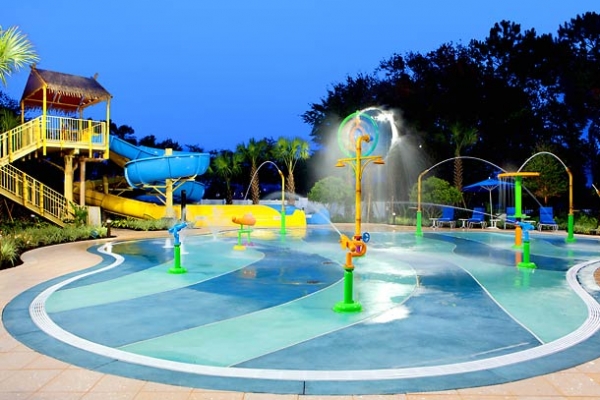 Renaissance Orlando Resort SeaWorld
Universal Studios: 6.9

mi

Islands of Adventure: 6.9

mi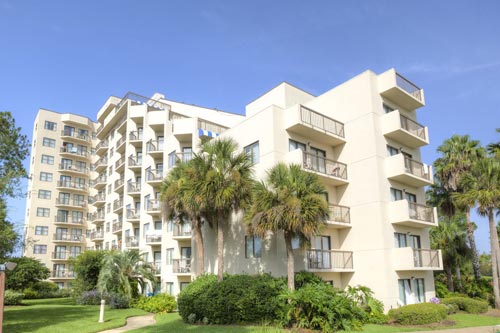 The Enclave Hotel and Suites Orlando Fl
Universal Studios: 1.7

mi

Islands of Adventure: 1.7

mi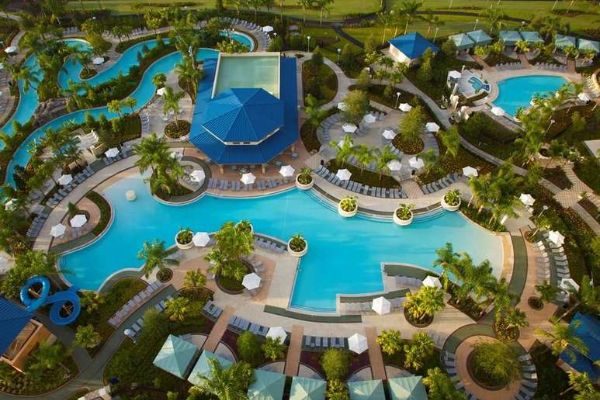 The Hilton Orlando Hotel
Universal Studios: 6.5

mi

Islands of Adventure: 6.5

mi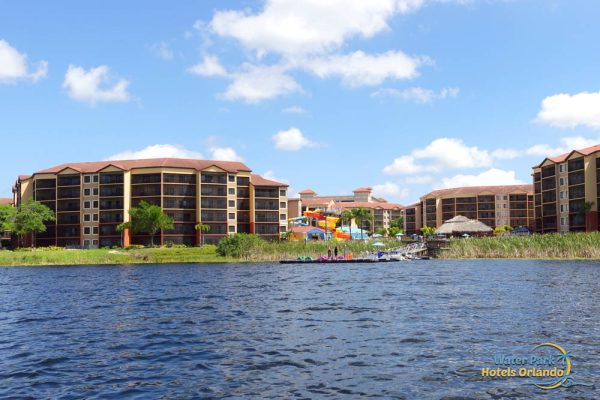 Westgate Lakes Orlando Resort & Spa
Universal Studios: 5.1

mi

Islands of Adventure: 5.1

mi