Aquatica SeaWorld Water Slides in Orlando
Designed for a fun experience the Aquatica SeaWorld Water Slides in Orlando is great for all ages. The larger Water Slides at Aquatica are intended for older kids and adults. Each one of the water slides has a height posted to let you know if you are big enough to ride. One of the kid's play areas has small slides that are perfect for toddlers. A larger Water Playground area has Youth Water Slides for kids that are a little bit older. This gives you a more well-rounded experience because the middle kids will not feel left out.
Number of Aquatica Water Slides
Come to Aquatica and you will find some of the most unique and thrilling Water Rides in North America. Experience 11 Large Water Slides of different styles, sizes, and speeds. There are also 4 Mid Sized Water Slides for Kids Older than Toddlers but not ready for the Biggest Attractions and 10 Smaller Kiddie Slides for Toddlers.
Dolphin Plunge Water Slide at Aquatica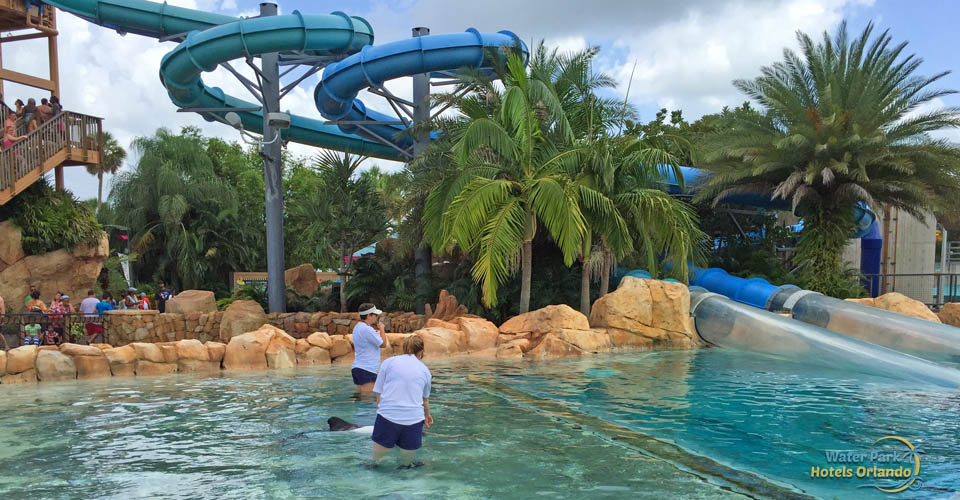 The Water Slides at Aquatica are some of the best, and different around. Dolphin Plunge is one of the signature rides at Aquatica and is surely one to look at in bewilderment. Dolphin plunge might not be the only water slide in the world that take riders through an aquarium but it is the only one I am aware of where you can see Commerson Dolphins.
Dolphin Plunge – 2 Enclosed Body Slides
The most Unique Water Slide in the Park and possibly the World
Side by Side Enclosed Slides
250′ of Twisting Darkness and Clear Tubes
Open to Clear Tubes when entering the Dolphin Tank
Zip past Commerson's Dolphins
Try to sit up when entering the Dolphin Tank to Slow your Speed down
Underwater Viewing area where you can watch your family members Fly Through
Height Requirement – 48″ and Taller
Start at the top with 2 side-by-side tubes and enter an enclosed, pitch dark section, except for the light holes. The slides twist down to a pair of clear tubes where you can view the dolphins swimming beside you. Not only that, but you will see Commerson's Dolphins. If you have never seen a Commerson Dolphin before, you will think you are looking at miniature Killer Whales. Sliding through the tube, you are going so fast that you might not have a chance to get a close look at them. Once the ride is done, walk over to the underwater viewing area where you can see these magnificent dolphins up close. It is also fun to watch others as they slide through the tube underwater.
There have been a number of complaints that Dolphin Plunge moves too quickly through this section. If you can time it right and start sitting up before you get to the clear tube section, start sitting up and this should slow you down a little.
Taumata Racer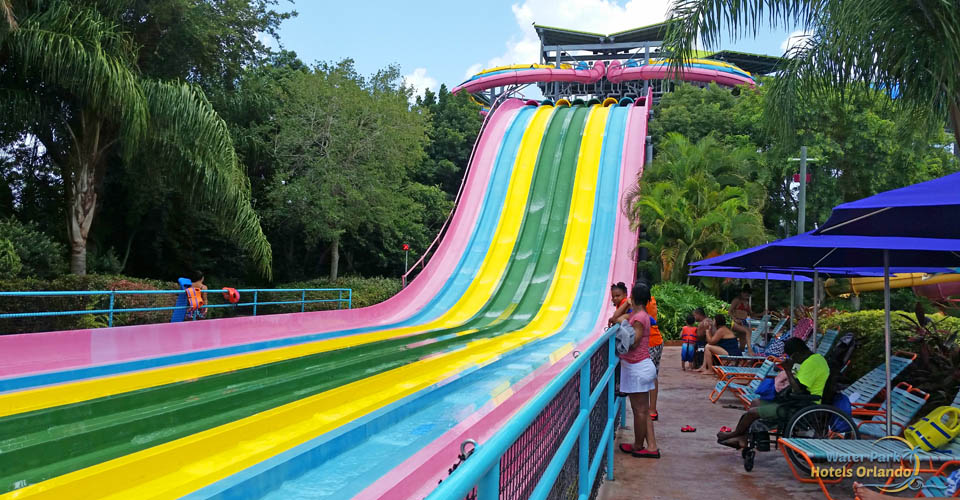 Grab your friends and challenge them to the Taumata Racer Water Slide. This water slide is a little different from most Racing Water Slides. Taumata Racer's starts in an enclosed tube section around a 360 degree turn and then launching out of the darkness to drop down a steep embankment of pure fun. The first time you ride, it will take your breath away during the drop but you will want to ride again and again.
Taumata Racers – 1 Racing Water Slide with 8 Lanes and a Twist
Enclosed Loop and 8 Lane Racing Slide
Mats to Slide on
300 Feet in Length
360 degree enclosed tube at the top
Exit the darkness and Catch some air as you start downhill
Get a good Start if you want to win
Height Requirement – 42″ and Taller
Tassie's Twister Bowl Water Slide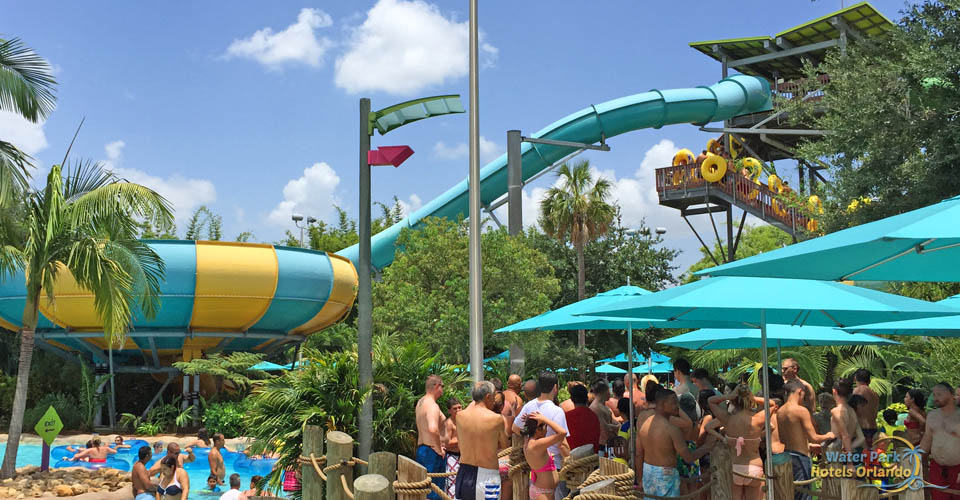 You will start to feel a little "flushed" as you make your way to Tassie's Twisters. These two very different water slides take guests on a quick enclosed tube ride down a steep slope until you are dumped into a large swirling bowl of fun. As you swing around the bowl a few times, you will see the exit area and in anticipation for the last "flush", you will get excited as you slide down the final tube into a small pool that joins with the lazy river.
Tassie's Twisters – 2 Inner Tube Giant Bowl Slides
2 Different Experiences with each slide
Must Cross the Lazy River to Climb to the Top of the Ride
Both start in a dark enclosed Tube
Blue Side dumps you into the bowl and you circle Counter Clockwise
Green Side dumps you into the bowl and you circle Clockwise
Both circle to a center flushing point
Final Slide Entrance Dumps to a small Pool connected to the Lazy River
Height Requirement – Must be able to ride Unassisted – No ride height specified
Omaka Rocka Water Slides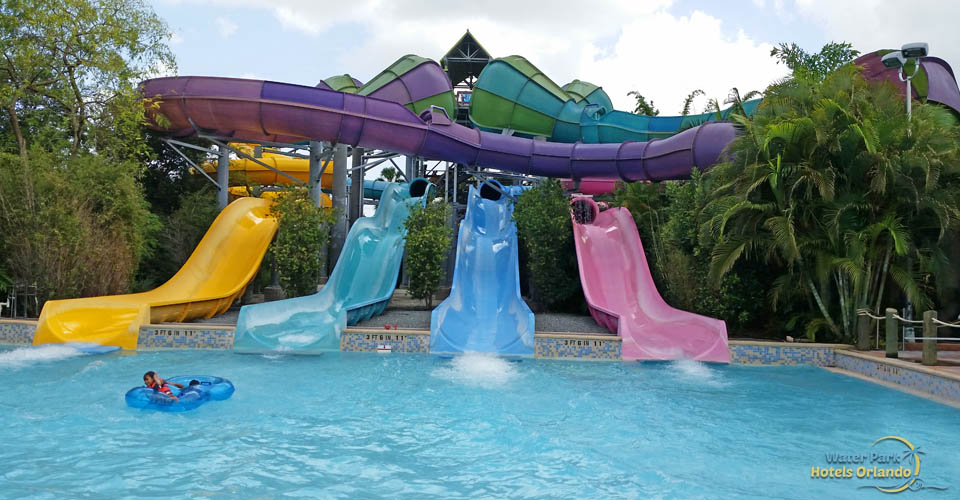 Take to the Half-Pipe Water Ride that makes you feel as if you are truly on your board ready to catch some air. Actually, you are in a tube but the thrill is very similar when you are dumped into 3 vortexes on the Omaka Rocka Water Slide.
Omaka Rocka – 2 Inner Tube Half Pipe Water Slides
350 Foot of Winding Water Slide Fun
Drop into 3 Half Pipes Funnels
Single and Dual Person Inner Tube Ride
Weightless Feeling as you come off of the side walls
Height Requirement – 48″ and Taller
Weight Requirement – Must be under 250 lbs
Fun Family Water Slides
If you are wanting a fun family thrill ride, look no further than Walhalla Wave and HooRoo Run. These two large rides are perched about six (6) stories above the park and use a conveyor system to hoist the large yellow tubes up to the top. Both of these rides use the same 4 person tubes but they could not be more different from one another.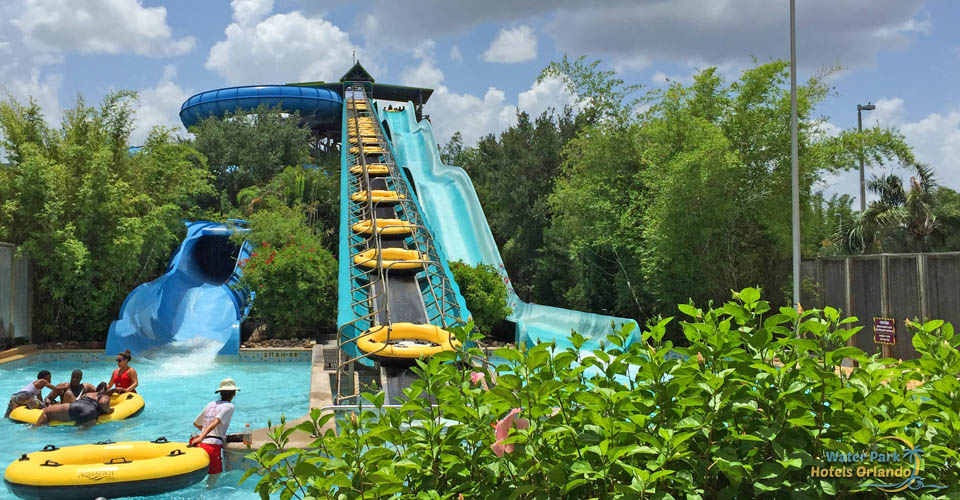 The Walhalla Wave takes you on a twisting, turning slide that floats upon the outer walls to give you that extra level of excitement. HooRoo Run is a straight ride that levels off twice on the way down. Since there are not many rides in the park that allow for 4 people, this is a great one to start your day off with.
Walhalla Wave – 1 Large Family Twisting Tube Ride
4 Person Large Tubes
6 Stories High
Multiple Fun Twists and Turns
Waterfalls to cool off along the way
Large Enclosed Tunnel Area
Height Requirement – 42″ and Taller – Under 48″ must wear a life vest
HooRoo Run – 1 Large Family Straight Multiple Hump Water Slide
4 Person Large Tubes
6 Stories High
Straight Down with 2 plateau's
Fast 10 Second ride
Height Requirement – 42″ and Taller – Under 48″ must wear a life vest
Whanau Way Water Slides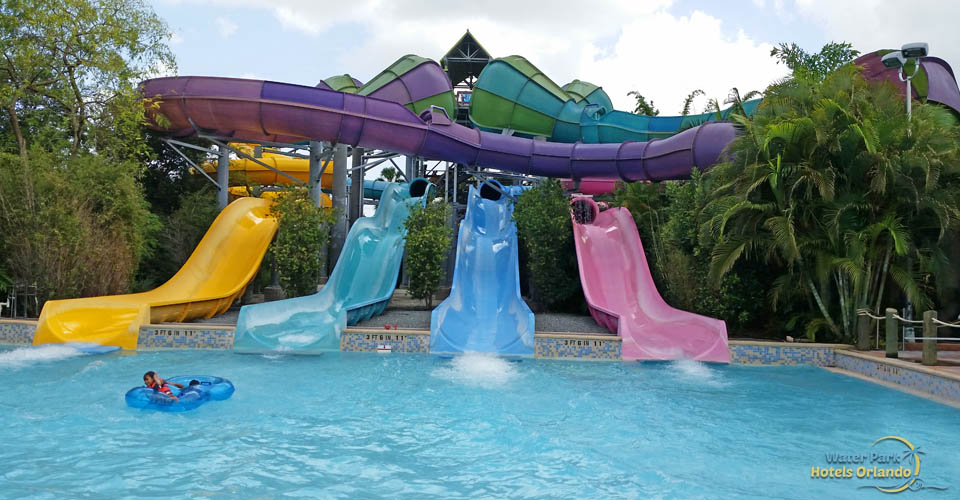 The most fun Water Slides in Aquatica is the Whanau Way Slides. These 4 slides allow for one and two-rider inner tubes that race you to the bottom private pool landing area. The Yellow and Pink water slides twist their way to the bottom ending in a 360 degree turn with a drop into the pool. The Green and Blue slides start off in a 360-degree turn and then drop you down a double hill to the splash area. This is one of the places you will find yourself riding multiple times throughout the day because the slides are so simple but fun.
Whanau Way – 2 Sets of Different Exciting High-Speed Slides
Each of the 2 Sets of Slides are very Different Experiences
Some of the most loved Slides in the Park
2 Slides on each side of the platform
The Blue and Green Slides are Opposite each other and Identical
The Yellow and Pink Slides are Opposite each other and Identical
Height Requirement – Under 48″ must wear a life vest
Water Slides for All Ages at Walkabout Waters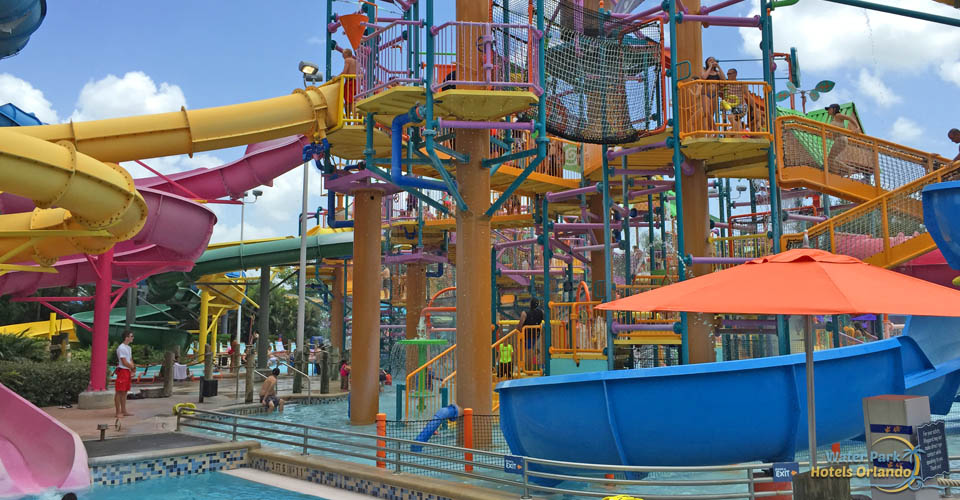 The Colors, the sights, the sounds, all of your surrounding scream "Awesome Kids Play Area" when you see the Walkabout Waters Water Playpark. This section of the Aquatica water park has so much to do and it is a great place to go no matter what size your kids are. There are a total of 7 Water Slides, 9 if you count the 2 Dual Miniature Racing Slides. If you have Toddlers or really young kids there are 2 small Dual Green and Blue slides that are perfect for them to and slide down and splash all day. There is also a smaller Blue twisting slide that is a lot of fun for the younger crowd as well. If your kids are a little bit older, there are an additional 4 water slides they will enjoy as they get closer to the top of this Splashing Water Fun location.
Walkabout Waters – 4 Water Slides for the Older Kids and 4 Water Slides for Toddlers< /br>This Water Play area is great for kids of all ages.
1 Small 360 Degree Open Slide

Single Shorter Run 360 Degree Tube Slide for the smaller kids
Twist, Turn and Shout while sliding down this mini-water slide
Great for Toddlers

1 MidSize 360 Degree Open Slide

Single Rider 360 Degree Tube Slide with Horseshoe Turn for the smaller kids
Slither and Slide down this mini-water slide
Great for kids just above Toddler age

1 Double Green Slide

Dual Miniature Water Slide for the smallest kids
Can be used to race down
This is the smaller of the slides in Walkabout Waters
Great for Toddlers

1 Double Blue Slide

Dual Miniature Water Slide for the smallest kids
Can be used to race down
This is the smaller of the slides in Walkabout Waters
Great for Toddlers

2 Medium Sized Open Twisting Body Slides

Take the Green or the Yellow Water Slide to the bottom and Splashdown in the Pool
Fun for kids a a little bit older
Both slides offer different experiences

2 Larger Water Slides

Pink Slide is an Open Figure 8 Body Slide
Yellow Slide is an Enclosed Water Slide
Both Slides Splash down in a Private Splashdown Area
Great for Older Kids and Adults playing in the area with their kids

Height Requirement – Guests of any Height
Kids love the Kiddie Water Slides at Kata's Kookabura Cove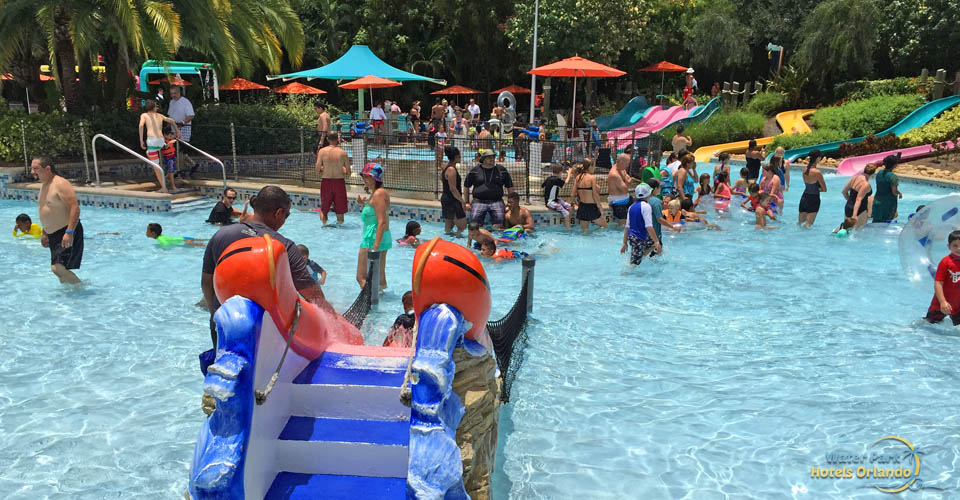 Toddlers love to splash in the water and at Kata's Kookabura Cove they will have many options to play all day. The excitement and the joy that you will see on their face as your little ones, from young toddlers up to a few years of age, is always such a priceless occurrence. Knowing that you have a place designed just for the youngest kids in your family will help put your mind at ease and with Zero-Entry Access and Shallow Waters, that is precisely what you get at the Kiddie Play Park at Aquatica. There are 2 really small Water Slides out in the shallowest part of the pool that even the youngest can climb on and enjoy. The 6 larger mini-slides offer a great variety of Water Slide Fun and are terrific for the tiny tots who are ready to have some added adventure.
Kata's Kookaburra Cove – 6 Water Slides for the youngest kids
Designed specifically for the Toddlers and Preschoolers
2 Great Winding Tube Slides -Single and Double Riders
2 Straight Gentle Sloping Body Slides
1 Smaller Twisting Water Slide
1 Side-by-Side Racing Slide with 4 Lanes
2 Small Kiddie Playground Water Slides in the Shallow Water
Height Requirement – Under 48 inches
No matter what your kid's ages are, the Water Slides at Aquatica SeaWorld Waterpark have great options for all ages. The toddlers have the option of playing at Kata's Kookaburra Cove with tiny water slides or Splashing in some areas at the larger Walkabout Waters. The older kids will have a blast with the larger kids' slides at Walkabout Waters and the Large Water Splashing Area. Of course, there are also many different types of Large Water Slides all around the Park for Tweens, Teens, and Adults alike. The distinctive experiences and water slide fun that can be had at Aquatica is different from all of the other Water Parks in the Orlando Area.