Disney PhotoPass
I remember the first time we looked at using the Disney PhotoPass system. As you go through the booking of your Disney Resort, you have an option at the end to "Add the Memory Maker". It is a little confusing but the Disney PhotoPass system is free for all guests. Where Disney makes their money is with the Memory Maker. In short, once you have all of your pictures taken by Disney Cast Members, you can log in to the My Disney Experience and see all of your photos. Each photo costs money to download and has a huge watermark across the photo making it unusable without paying for it. In this article, we will be talking about the PhotoPass system and the Memory Maker and how that is very helpful. Come along and let us help you with your next decision at Disney.
Memory Maker – the catch to PhotoPass
All of the pictures you get through PhotoPass are available to view with the Disney online PhotoPass system. The catch is, each picture you want to download and keep is an additional cost. Downloading pictures is great but it will get very expensive when you want a lot of them or maybe "All" of them.
Welcome, the Disney Memory Maker. In short, the Disney Memory Maker is an additional cost that can allow you access to 1-day of photos and video or all of them. There is an advance purchase option that can save you a little money as long as you purchase it more than 3 days prior to your first Disney PhotoPass picture being taken. The first time we purchased the Memory Maker package, we wondered if it would be worth it. The answer in our opinion was, absolutely, Yes! At least we thought so for one of our large family trips.
It's all about the Memories
If you are planning a trip to Disney with your family, more than likely, one of your goals is to create a trip to remember. As you book your reservations at one of the Disney Resorts, an option pops up asking if you want to add the Disney Memory Maker for the Disney PhotoPass system. It might be difficult to make this decision but for us, it was a no-brainer.
Full disclosure here, it took us a few visits to Disney World before we decided to tick the box for this option. Once you add everything to your cart, the cost just continues to rise. Adding the Memory Maker might seem like just one more expense, but after giving it a try, we would do it again.
PhotoPass gets pictures you can't get any other way
Making memories is much easier in today's world. A wonderful camera is built into every cell phone and snapping images is easy and fun. But what about shots of the whole family with amazing backgrounds. Pictures of your family on various rides. Some rides even offer a video clip that really adds to the fun. There are so many pictures that are available by Disney PhotoPass, it just builds the excitement for the entire trip.
How does Disney PhotoPass work?
Since PhotoPass is free, and every guest has this option, it makes it really fun to get your picture at every location available around Disney. It is pretty easy to spot the Disney PhotoPass locations. A Disney Cast member will, almost certainly, be shooting a line of Disney guests in various locations around the park.
Get in the line
Have the Disney Photographer scan your magic band, annual pass, or photo pass
Access the photos from your Disney Phone App or Disney MyExperience
Since your family can share all of their photos together, only one person from the group needs to be scanned. Minutes later, you will see your photos pop into your mobile Disney App. It is truly a magical experience.
Link them all together
Link all of your family MagicBands together and when anyone gets a photo taken, they all show up in the same place. If you don't have a MagicBand, you can also use your PhotoPass card, annual pass, or theme park ticket to link your accounts. It is so much fun! See who can get the best pictures at each park.
What are some of the photos I can get with the Disney PhotoPass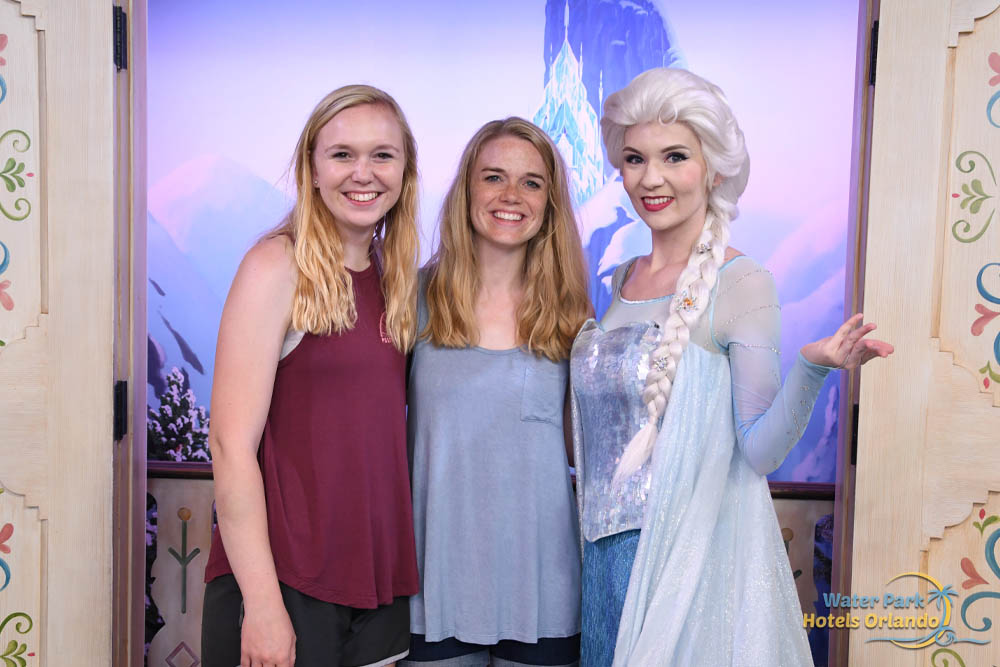 There are so many great places to get your picture taken at the Disney World Parks. How about a professional picture in front of the iconic Spaceship Earth in Epcot or the Tree of Life in Animal Kingdom. Get all of your pictures taken by the Disney Cast at the Character Meet and Greet locations. This alone might be worth the Memory Maker cost. Think of having all of the pictures of your kids ( and adult kids 😎 ), with all of the Disney Characters. Download them all with the Memory Maker and make calendars, coffee mugs, or just enjoy the images and talk about the memories.
Can you get the Disney Memory Maker package after you arrive at Disney?
Yes, you can get the Memory Maker at any time. There is a small catch to this that we mentioned earlier but worth hitting again here. You can get a small discount on the Memory Maker (as of 2022), if you purchase it 3 days before you use it. If you show up at the park and want immediate access, you will have to pay a slightly higher price. So, be sure to make your decision early and get your Memory Maker when you book your trip.
What are some of the best locations to get your Photos taken?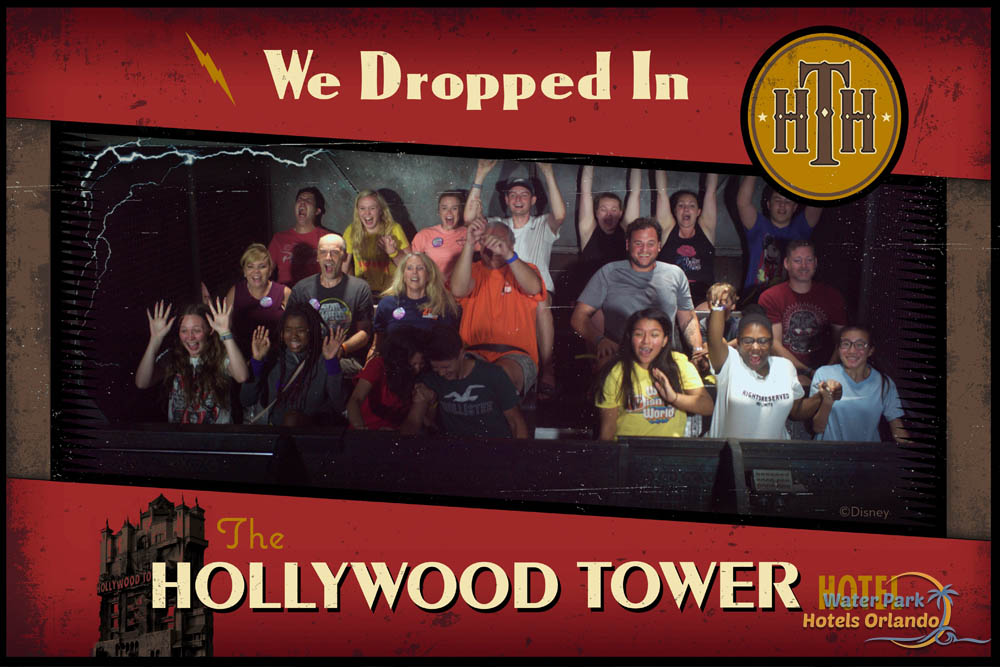 The list is long but there are some "must-have" photos in each park. Also, keep an eye on all of the rides you can get a photo or a video segment. These are very fun.
Disney Magic Kingdom
Cinderella Castle
Fantasyland Bridge
Liberty Square Bridge
Main Street USA
Main Street Train Station
Tomorrowland Bridge
Tangled Area
Epcot
Entrance with Spaceship Earth in Background
Fountain in France
International Gateway Bridge
Overlook of the World Showcase
Disney Hollywood Studios
Arch at Disney Hollywood Studios
The Hollywood Banner
Hollywood Blvd
Speeder Bike at Star Tours
Toy Story Land
Disney Animal Kingdom
Dinoland Service Station
Overlook at the Expedition Everest Coaster
Entrance to the Park
Tree of Life
Character Meet and Greets
Meeting your favorite Disney Characters is a huge part of the experience at Disney World. The costumes are amazing and the Cast Members are not allowed to break character at any time. It is a wonderful time. If you have kids, they will love this part but in all honesty, the adults seem to have just as much fun (if not more). Here are some of the favorite locations to meet your favorite characters. Know that this list can change at any time.
Disney Magic Kingdom
Aladdin, Jasmine and the Genie – Agrabah Bazaar
Alice & other characters from Wonderland – Fantasyland Teacups
Ariel – Ariel's Grotto
Beast – Be Our Guest
Belle – Enchanted Tales with Belle
Buzz Lightyear – Tomorrowland
Cinderella or Rapunzel – Princess Fairy Tale Hall
Daisy, Minnie, Goofy or Donald – Pete's Silly Sideshow
Gaston – Gaston's Tavern
Mary Poppins – Liberty Square
Merida – Fairytale Garden
Mickey – Town Square Theater
Tinker Bell – Tinker Bell Magic Nook
Epcot
Aladdin and Jasmine – Morocco
Anna and Elsa – Norway
Belle or Aurora – France
Donald Duck – Mexico
Minnie, Mickey and Goofy – Epcot Character Spot
Mulan – China
Snow White – Germany
Disney Hollywood Studios
Characters from Toy Story – Toy Story Land
Darth Vader – Jedi Training
Donald Duck, Chip n' Dale, Goofy – Hollywood Blvd
Mickey and Minnie – Red Carpet Dreams
Olaf – Celebrity Spotlight
Multiple Star Wars Characters – Star Wars area
Disney Animal Kingdom
Mickey and Minnie – Adventurers Outpost
King Louie and Baloo – Bradley Falls
Pocohantas – Discovery Island
Donald Duck – Cretaceous Trail (Dinoland)
Russell and Dug – Wilderness Explorer
Magic Shots
In certain places, you will run into a Cast Member shooting Magic shots. Magic Shots are so much fun. You will be asked to hold your hands in a specific location, sit a certain way or look in a direction. You don't realize it at the time but something magical happens during the shot. Once you look at your photo, you will understand after the magical effect has been added.
How long are your photos available?
After you sign up at the Disney PhotoPass website, you will have access to all of the photos that have been taken around Disney World. Once you log in to the site, your clock starts ticking and you have 30 days of access to the pictures. There is also an option to extend the time limit on your photos to an additional 15 days. If you have purchased the Memory Maker, you have the option of downloading all of these images for one price. Once you have downloaded them, make sure you have a backup, and then it will be okay when access to your PhotoPass ends.
So many photos
There are so many photos you can get around the parks, it would be tough to fit them all in during your visit. It is worth shooting for though. Remember, the more memories you make, the more you can talk about your adventure long into the future.