Rooms at the Regal Palms Resort
A Family of 4 can easily make do with a 3 or 4 Bedroom Town-home but if you are coming in a group of having a really large family, consider one of the Private Homes with 4 or 5 bedrooms. Did you know that Private homes have their own swimming pool? The Regal Palms Resort Rooms have just about any size to meet the need for your stay. A total of 230 Townhomes and homes make up the Regal Palms Resort in Davenport Fl.
Town homes
When Booking one of the Townhomes at the Regal Palms Resort, understand that there are 3 different levels at which you can rent. The Standard will be a 3 Bedroom – 2 Bath or 4 Bedroom – 3 Bath units with standard furnishings. The Premium Townhouses have upgraded amenities like better mattresses, High-Speed Internet, and TVs in all Bedrooms. Step up even further to the Premium Plus models and you get a Kitchen with Granite counters, Stainless Steel Appliances, higher-end flooring, and Flat Screen TV's in all Bedrooms.
Tip:

You will pay a little more at each step up but it might be worth the extra to have the most upgraded unit available for your vacation.

3 Bedroom Townhome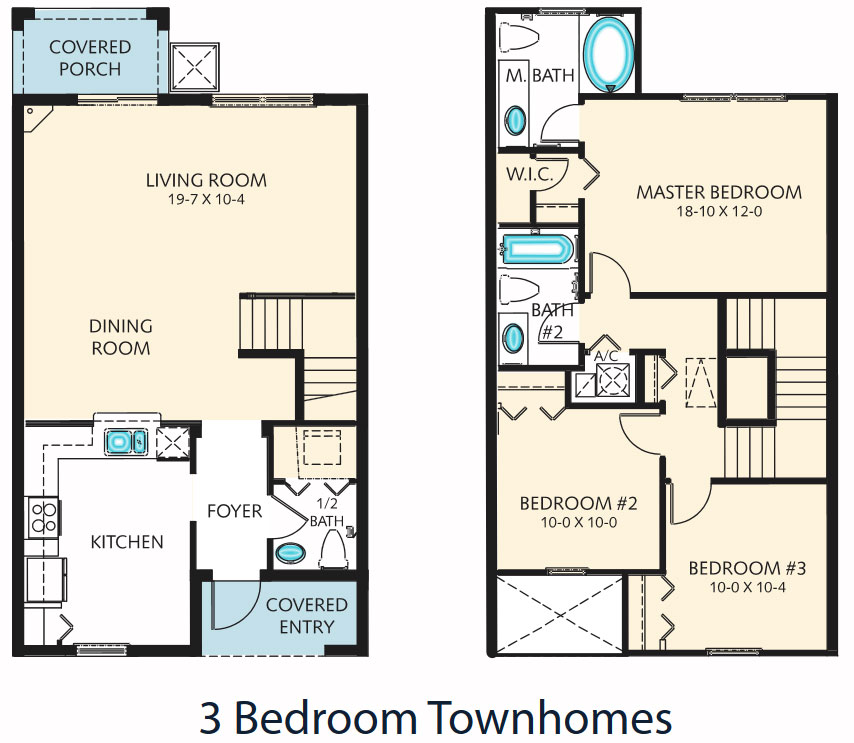 Each of the Three Bedroom Townhomes at Regal Palms are 2 levels. Theses condos are very spacious and have a full size kitchen with all of the appliances, pots, pans and dishes you should need for your stay. Add in the privacy level of having your own bedroom and it makes having a unit like this well worth the extra. The 3 bedroom town-homes all come with their own washer and dryer and a covered porch to enjoy coffee outside in the mornings.
3 Bedroom Standard Features:
Sleeps 7
Fully Equipped Kitchen
Coffee Maker
Oven/Stove
Refrigerator
Microwave
Dishwasher
Washer / Dryer
In-Room Safe
WiFi
3 Bedroom Premium Features:
Everything from Standard
Sleeps 6
Upgraded Mattresses
Upgraded Furnishings
Flat Screen TV's
High Speed Internet
3 Bedroom Premium Plus Features:
Sleeps 7
Everything from Standard and Premium
Upgraded Flooring
Upgraded Furnishings
Granite Counters
Stainless Steel Appliances
4 Bedroom Townhome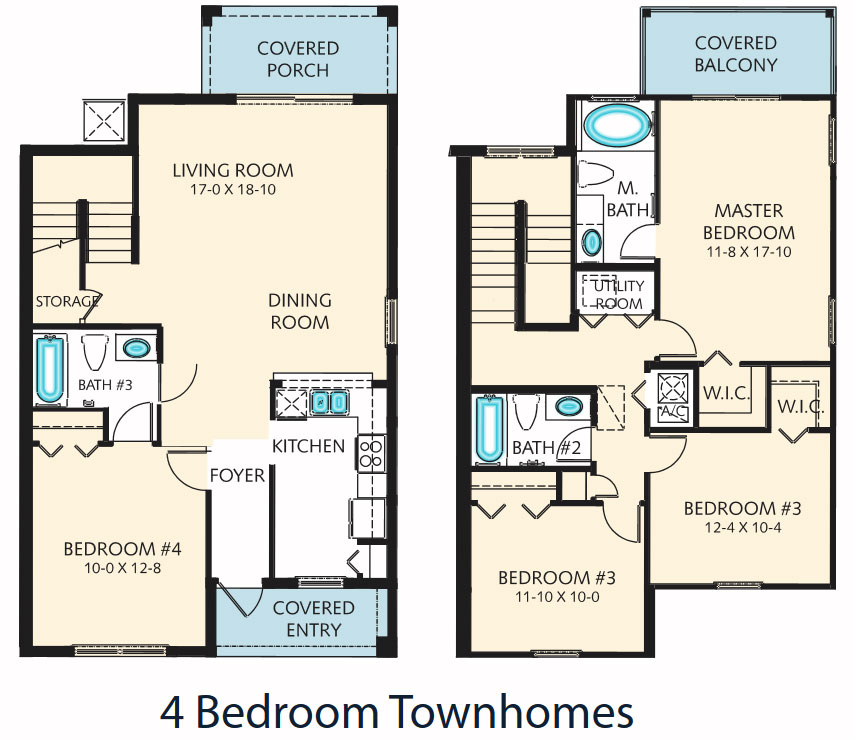 The four bedroom town-homes at the Regal Palms Resort in Davenport add more space with a 4th full bedroom and a 3rd bathroom. Larger parties might consider staying in one of these if you have 8 or 9 guests (depending on the level unit you choose). These units have a full kitchen and laundry like the 3 bedroom. They also add a second story balcony for the Master Bedroom.
4 Bedroom Standard Features:
Sleeps 9
Fully Equipped Kitchen
Coffee Maker
Oven/Stove
Refrigerator
Microwave
Dishwasher
Washer / Dryer
In-Room Safe
WiFi
4 Bedroom Premium Features:
Everything from Standard
Sleeps 7
Upgraded Mattresses
Upgraded Furnishings
Flat Screen TV's
High Speed Internet

4 Bedroom Private Home with Pool
Truly, a home away from home, these large four-bedroom homes come equipped with everything you will need for your vacation. The 4 bedroom private houses sleep up to 9 guests and even have a private pool. Take a look at everything you get when you rent a 4 Bedroom Home below:
4 Bedroom Home Features:
Sleeps 9
Fully Equipped Kitchen
Coffee Maker
Oven/Stove
Refrigerator
Microwave
Dishwasher
Washer / Dryer
Screened in Pool
In-Room Safe
WiFi
5 Bedroom Private Home with Pool
The five-bedroom homes are massive private residences and sleep up to 11 guests with 5 full bedrooms and 2 full baths. Take a look at everything you get when you rent a 5 Bedroom Home below:
5 Bedroom Home Features:
Sleeps 11
Fully Equipped Kitchen
Coffee Maker
Oven/Stove
Refrigerator
Microwave
Dishwasher
Washer / Dryer
Screened in Pool
In-Room Safe
WiFi
RESERVATIONS
Regal Palms Resort and Spa