Dockside Inn and Suites Dining
Breakfast, Lunch, and Dinner are all served at the Pier 8 Market off of the lobby of the Dockside Inn and Suites. Pier 8 offers many different options with several stations of food to choose from. If you are in a real hurry, the grab-and-go station is available. Starbucks is also a favorite among guests and can get your day started off right.
Restaurants at the Dockside Inn and Suites
Pier 8 Market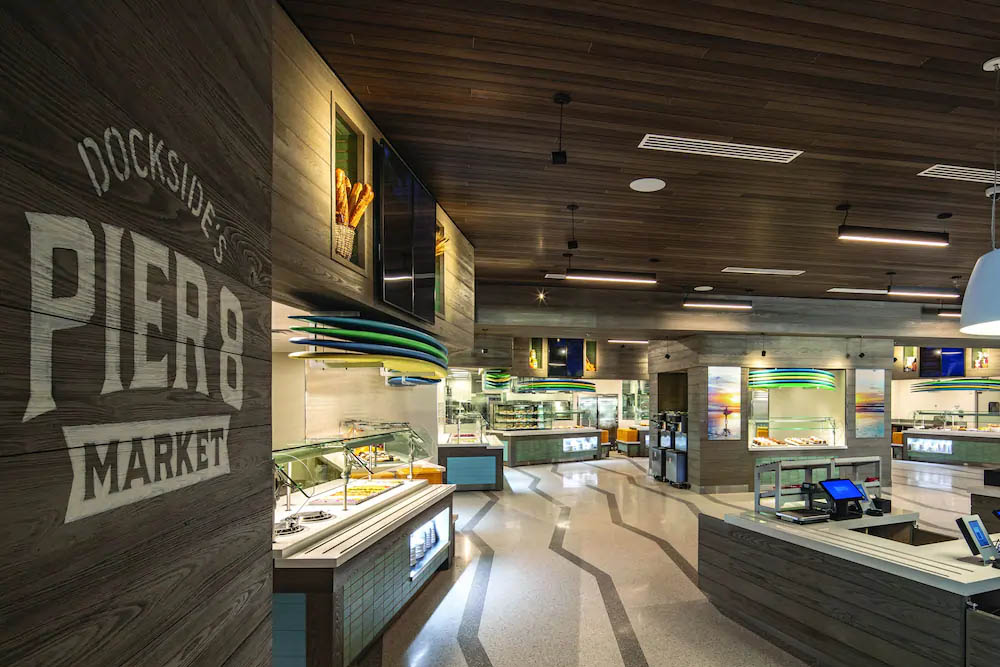 Pier 8 Market has something for everyone and serves food all day, including Breakfast, Lunch, and Dinner. Meals are affordable with many food items that don't break the bank. On top of this, since you are eating at a Food Court-style area, there is no tipping involved to run up the cost even more.
Serving Breakfast, Lunch and Dinner - Daily
Five (5) Counters with various options
Casual Attire
Located towards the back of the main lobby of the Dockside Inn and Suites
Poolside Bar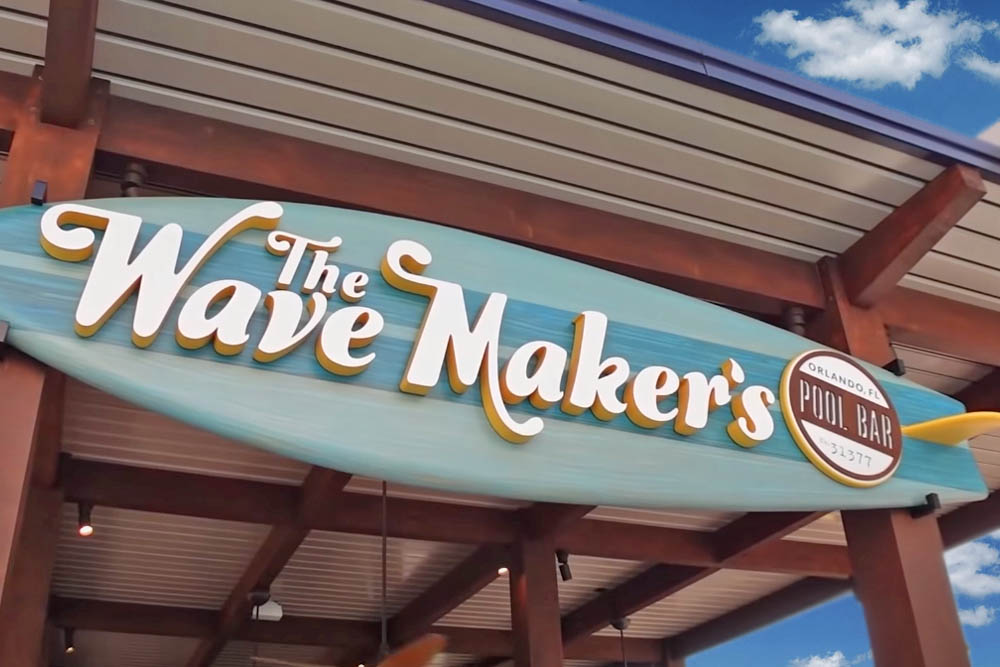 Since the Dockside Inn and Suites has two (2) huge resort pools, you will find two (2) pool side bars. Both the Wavemaker's Bar and the Oasis Bar offer your favorite adult beverages and will serve you throughout your day by the pool. If you are hungry, the bars do not have food so you will want to walk to the lobby and purchase some food at the Pier 8 Market and bring it out with you to the pool. Refillable Mug stations are conveniently located around the backside of the pool side bars.
Adult Beverages
Casual or Bathing Suite Attire
Refillable Cups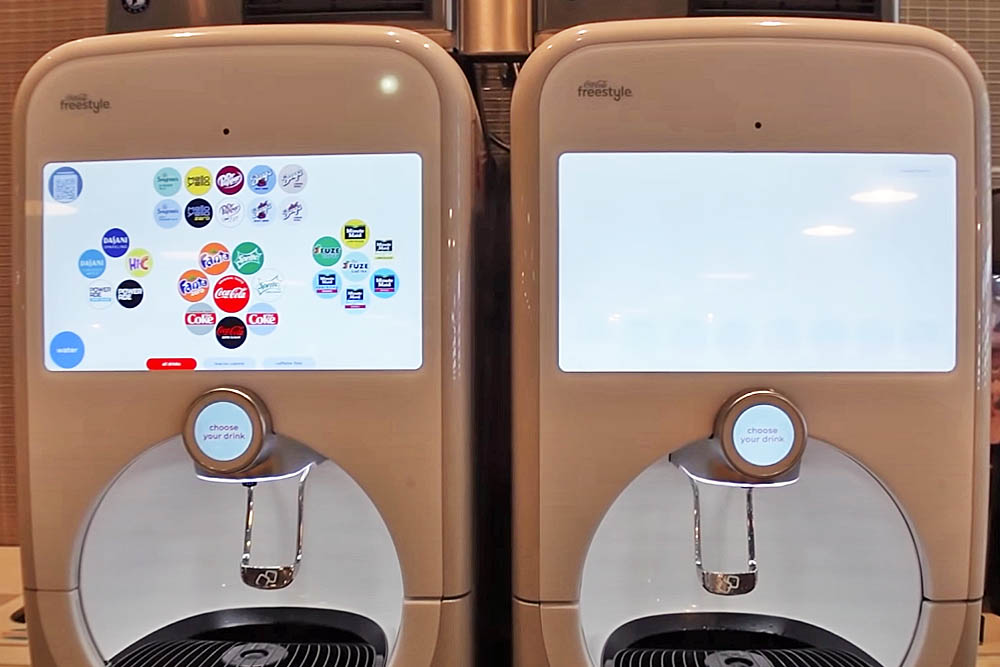 If you are visiting the Dockside Inn and Suites for a while (more than a couple of days), it might be worthwhile to get some Refillable Mugs. Being able to walk up to any of the Universal Refill stations and fill up your mug whenever you want makes this a great purchase. Not only that but it also makes a great souvenir.
Pizza Delivery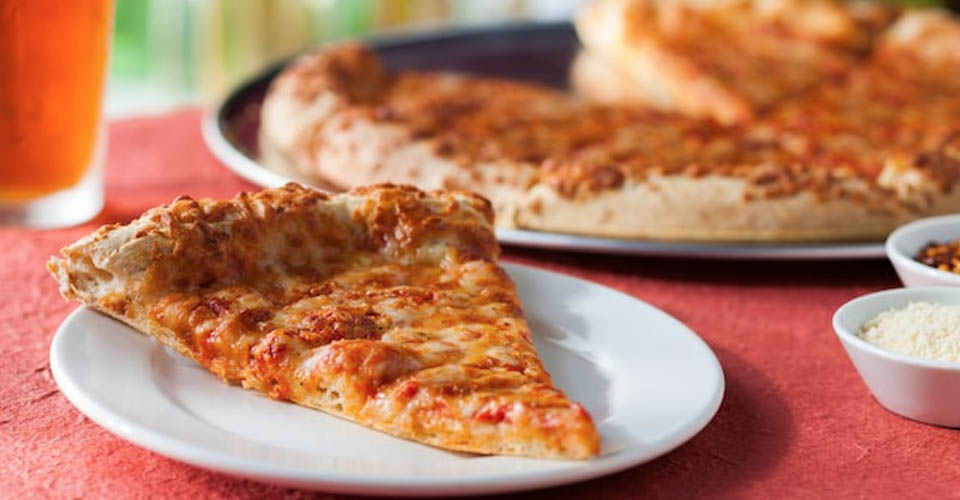 Do you want to just have a night in? Have a pizza delivered to your room. You can also order a pizza and pick it up. Pizza makes for a great and inexpensive meal by the pool.
RESERVATIONS
Dockside Inn and Suites