Dockside Inn and Suites Standard Room
A calming sensation flows over you as you enter the Dockside Inn and Suites Standard Room. Booking a Dockside Inn and Suites Standard Room gives you the satisfaction of knowing that your transportation to fun at Universal Theme Parks and Water Parks is taken care of. Each one of these Standard Rooms offers a couple of comfortable queen beds at a blue price. Looking out your window to the amazing pools below (if you booked a pool view room of course), you get the sense that you are getting more than you could have ever imagined.
Room Amenities:
Size: 313 sq ft
Sleeps: 4 Guests
Views: Courtyard, Pool and Parking Lot
Internet: WiFi
Main Space: 2 Queen Beds, Flat Screen TV, Desk, and chair, small refrigerator
Bathroom: Tub/Shower unit, Sink, Closet, split design for ease of getting ready
Additional Amenities: Hair Dryer, Iron and Ironing Board
Laundry: Private laundry is not an option
TV's: 1 Flat Screen
Outdoor Space: There are not any balcony rooms at the Dockside Inn and Suites
Standard Room with 2 Queen Beds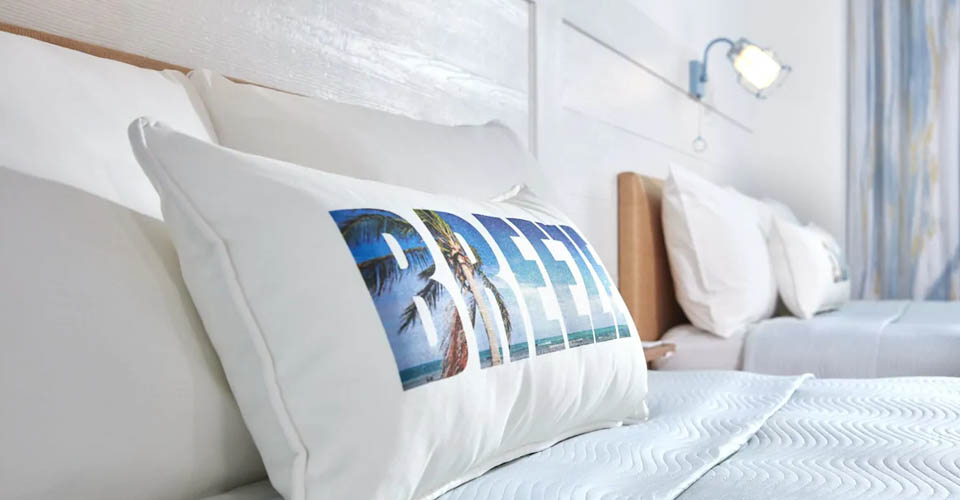 Each of the Standard Rooms at the Dockside Inn and Suites has a total of 313 square feet of space. In these rooms, you will find two (2) queen beds, a chair, an entertainment area, and a split bathroom. The Standard Rooms are designed to easily sleep up to four (4) guests. The higher up in the tower you stay, the better your views can be of the surrounding area. Some of the rooms have views of the Pool while others might face the parking lot. The pool room views might cost a little more but many guests love looking out over the water views.
Entertainment and Desk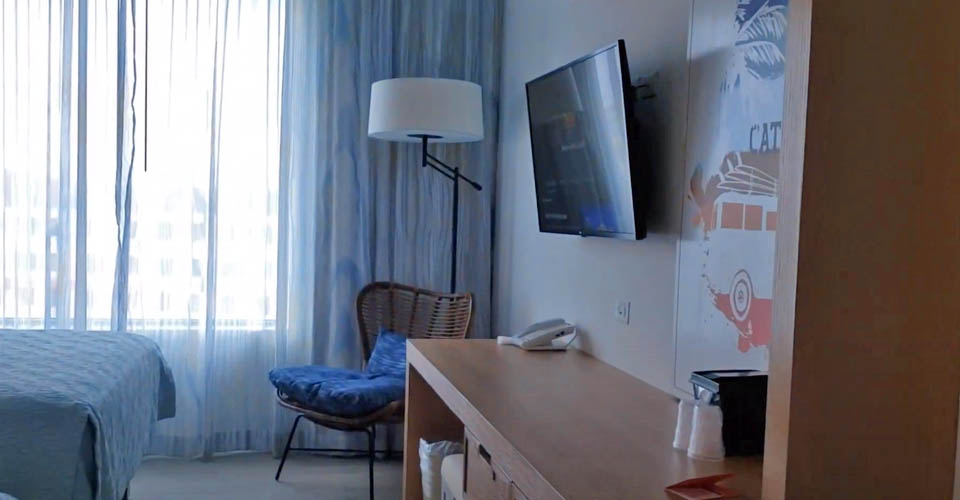 A large Flat Screen TV is mounted on the wall over the dresser and storage area in the Dockside Inn and Suites Standard Room for entertainment. You will also have a desk built into the entertainment area with a cube chair adding to the charm of the Standard Room. A single chair is placed in the corner to provide additional seating.
Storage Space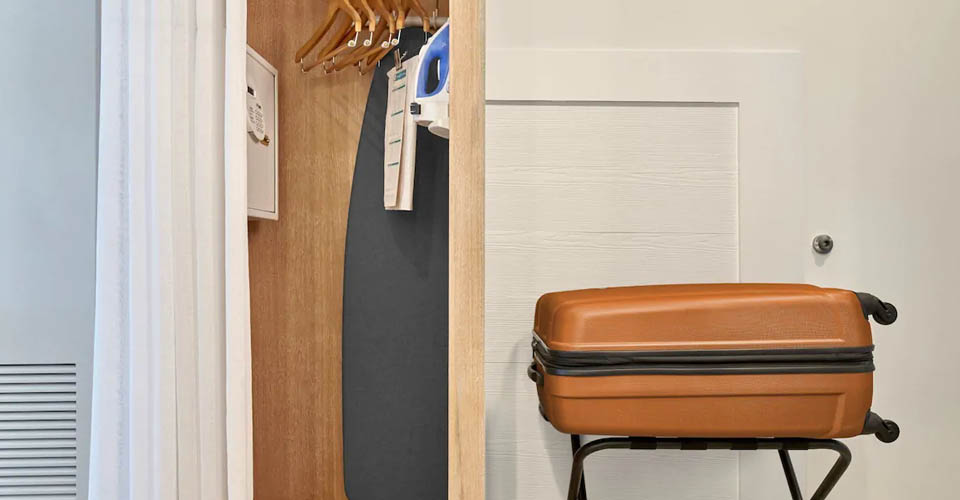 A small closet area is provided in each of the Standard Rooms to hang a few clothes. Three (3) drawers are found in the main section of the room under the Flat Screen TV and are part of the tabletop for the dresser/entertainment center. Under the Queen Beds, you will find a lot of additional storage space as each of the bed are raised making it easier to store suitcases and other items.
Bathroom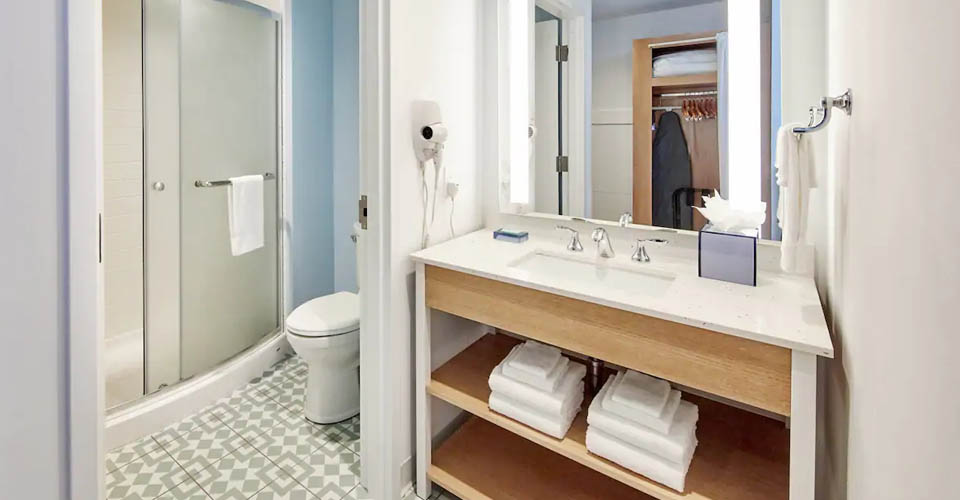 The Bathrooms in the Standard Rooms at the Dockside Inn are well thought out. Having a separate space to shower and get ready by splitting the bathroom into two (2) sections, is a good use of space.
RESERVATIONS
Dockside Inn and Suites