Island H2O Live Chat Creek Lazy River
Almost everyone loves the gentle flowing motion that you get when floating down the Island H2O Live Chat Creek Lazy River. Wrapping around a large section of the water park, the Chat Creek Lazy River is not only fun for all ages, but it is also a great way to see the different attractions around the Island H2O water park.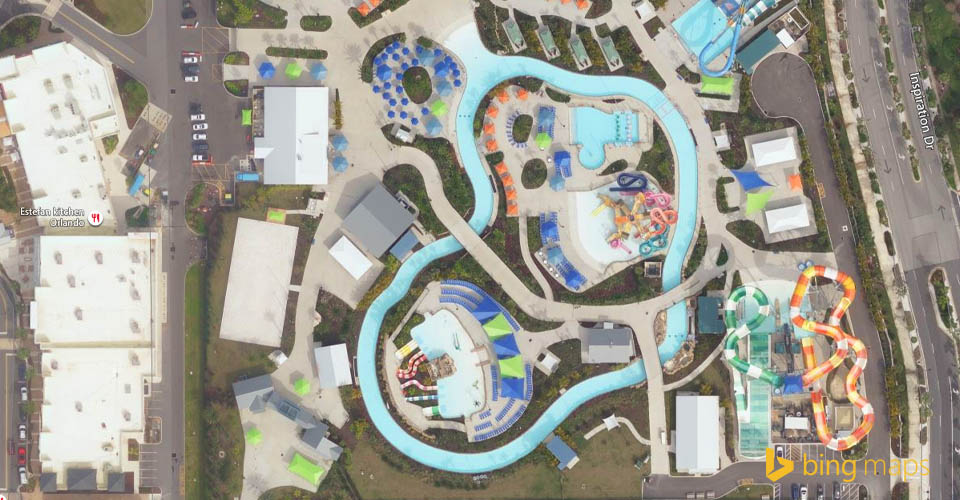 Splashing through the Lazy River
Do you like to have water sprayed on you while floating on the Chat Creek Lazy River? It has always been interesting to watch people try to avoid getting wet when floating along a Lazy River. The Chat Creek Lazy River has multiple ways of keeping you cool as you lounge through. A group of small buckets fills and dumps on you, cascading waterfalls, sprinklers spraying from both sides, and dumping water from an overpassing bridge. You will get splashed at some point along the way but this is part of the fun and on a Hot Florida day, this is welcomed by most who enter.
Easy Entry
There is only one entrance and exit to the Chat Creek Lazy River. This entrance is across from the Live Lagoon Wave Pool and is zero-entry making it easy to get in and out. Tubes are available as you enter to make your floating time more enjoyable.
Live Lagoon Wave Pool Information
3'6″ Deep
Mild Thrill Level
Zero-entry entrance
Tubes Provided when entering
Lifeguards on watch/li>
About 1,300 feet in length
Dumping water buckets
Waterfalls
Sprinklers
The Chat Creek Lazy River at Island H2O Live is one of the favorite rides for families.