As you look through the Lake Buena Vista Resort Village and Spa Pictures it becomes very apparent that this Resort gives you a lot for the money. The entrance is just the beginning. When you get to your room, these amazing Condos have so much to offer, you should feel like it is a home away from home. Nothing says is better than to take a peek at the Lake Buena Vista Resort Village Pictures.
Lake Buena Vista Resort Village Hotel
---
Check-in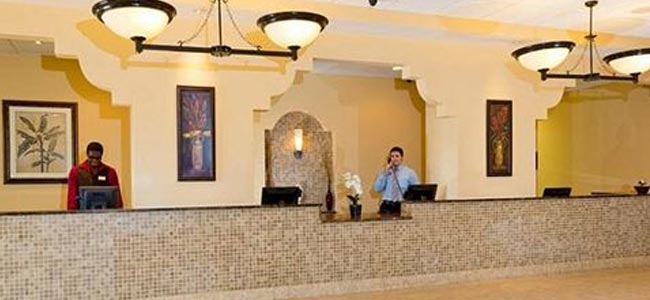 Welcome to the Lake Buena Vista Resort Village in Orlando, the front desk is always happy to do whatever they can to make your stay more enjoyable.
---
Seating area in the Main Lobby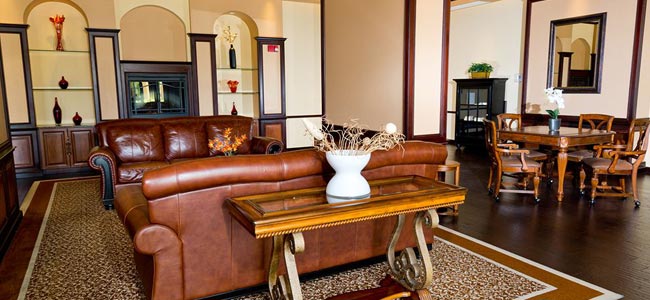 Plenty of comfortable seating is available for the rest of the family to enjoy while the parents go through the check in process.
Lake Buena Vista Resort Village Accommodations
---
Suites layout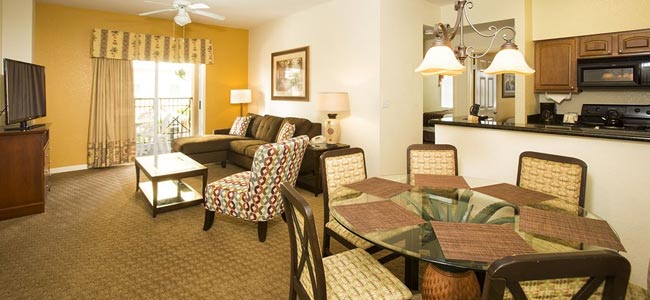 The Luxury Condos have plenty of space. The Living Room has a Sleeper Sofa and Flat Screen TV and flows in to the Dining Area with large table and chairs.
Special Note:
So many room sizes are available with 1, 2, 3 and 4 Bedroom options. The layout of the different size suites changes a little but this is a good overview of the general design.
---
The Large updated Kitchen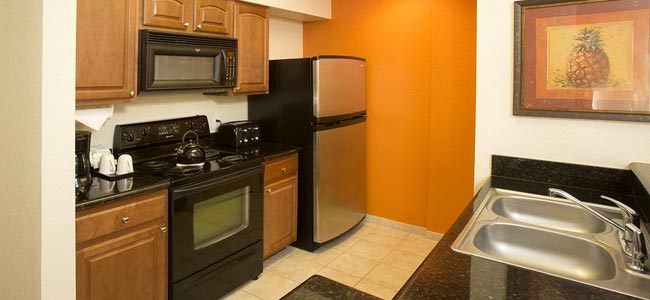 The Kitchen in each of these Condos is up to date and has full-size appliances. They also come with Pots, Pans, Dishes and silverware.
---
Master Bedroom with Jacuzzi Tub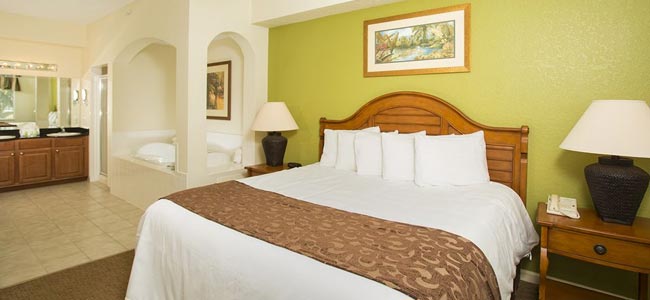 The Large Master Suite has a King Bed with Dresser and Flat Screen TV. The Master Bathroom is attached and has a Jacuzzi Tub in the room for relaxation and is there for a Romantic evening. If you stay in a 4 Bedroom Condo, you have 2 Master Suites.
---
Queen Bedroom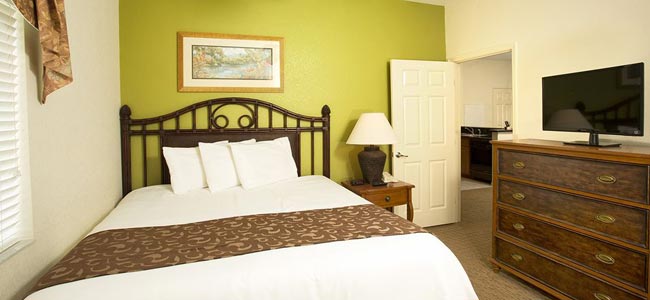 The larger 3 and 4 Bedroom Condos have a Queen Room with Dresser and Flat Screen TV.
---
Double Twin Room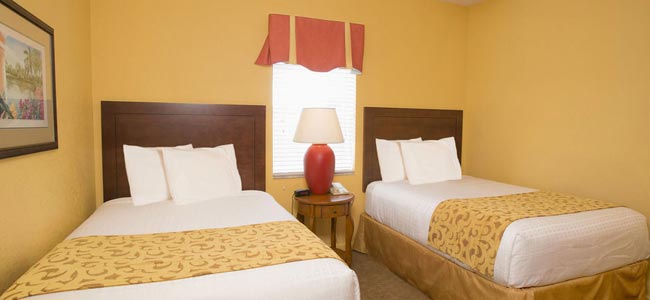 Having a Twin Bedroom in the 2 Bedroom Suites and larger, is a great place for the kids to have some time together.
Lake Buena Vista Resort Village Pictures of the Pool and Pirate Ship
---
Pirates Plunge Themed Outdoor Pool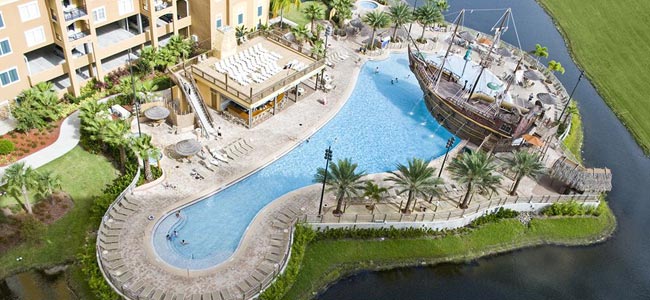 A wonderful place to spend extra family time at the Pirate Plunge Pool. This top down view shows how much space is available with so many lounge chairs and even a Sun Deck on top of the Lani's Luau.
---
The Pirate Ship and Water Slide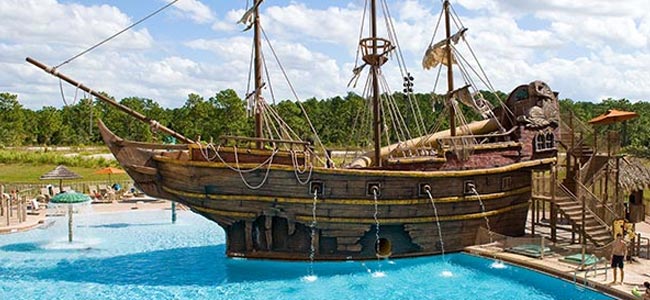 Your kids will have hours of fun slipping down the large enclosed Water Slide that starts at the rear of the Pirate Ship and ends by coming out of the bottom of the ship in to the large pool.
---
Perfect for Kids with Zero-Entry

The area on the front side of the Pirate Ship is a great place to take your smaller children to splash around. The zero-entry access makes it easy to get in and out of the pool and the flowing fountains give a great time of splashing while being in shallow water.
---
Sun Deck

On top of the Pool Grille is a great Sun deck to lay out and not be disturbed.
---
The Quiet Pool
For some real Peace and Quiet, head over to the Relaxation Pool and enjoy some time where it is a more adult setting. Plenty of seatin and a wonderful Hot Tub await.
Lake Buena Vista Resort Village Things to Do
---
Fitness Room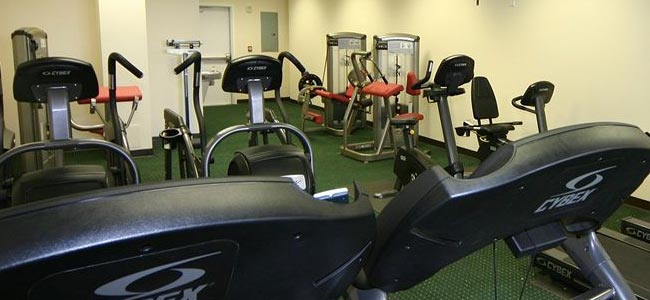 It might not be a huge fitness area but there are plenty of machines and free weights to help burn off those calories as you put them on during your vacation.
---
Game Room

At some point in your stay, you might hit a rainy day. This is when the Game Room comes in to play with multiple Pool Tables and plenty of video games.
---
Styling Salon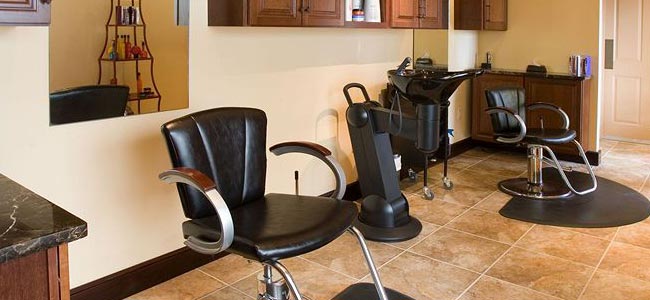 Did you rush out of the house and not have a chance to get your hair cut? That is okay, let one of the professionals at the Lake Buena Vista Resort Village and Spa take care of that for you in the Hair Salon.
Lake Buena Vista Resort Village Dining
---
Frankie Farrell's Irish Dining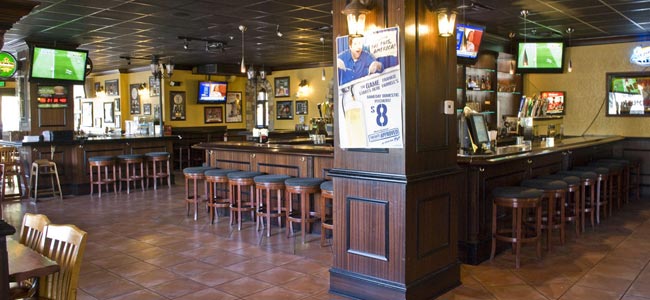 Authentic Irish and American style food with plenty of Beer on Tap can be had at Frankie Farrell's Irish Pub and Grille.
---
Pizza Hut Express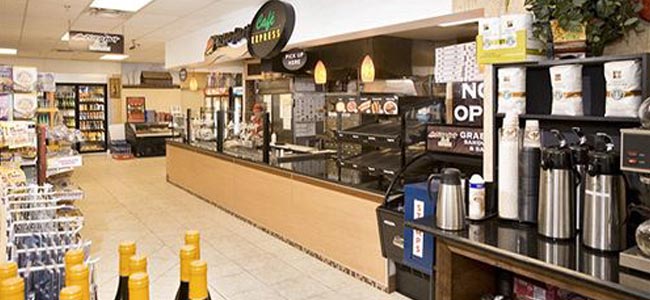 Pizza is almost always a good option. There is a Pizza Hut Express and Convenience Store located on the Resort at Lake Buena Vista Village in Orlando.
As you look at all of the Lake Buena Vista Resort Village Pictures, you can get a sense of what your stay will be like. Take a look a quick list of available amenities at the Lake Buena Vista Resort Village Quick Facts.
RESERVATIONS
Lake Buena Vista Village