It is like you have sailed across the high seas to a beautiful, Mediterranean Resort but in all actuality, you will be playing at the Wyndham Bonnet Creek Resort Amenities, right along side Disney World. The Bonnet Creek Wyndham offers so many things to do, you will want to make some extra time just to get it all in. Having the space for rooms up to 4 bedroom suites with full kitchens, expect a spacious comfortable visit for your entire family.
As soon as you step foot on the Wyndham Bonnet Creek property and start to look around, you will find many different, enjoyable activities. Enjoy your time by one of five different pool areas, or relax as you float along one of two beautiful lazy rivers. There are also other activities like, game rooms, pool tables, ping pong, a playground, 18 hole miniature golf and a volleyball court. If you need to get some work done during your stay there is also a business center available. This is such a great place to stay your family will love staying here.
Amenities at the Orlando Bonnet Creek Wyndham
Outdoor Pools
There are a total of 5 Outdoor, Heated Pools at the Wyndham Resort at Bonnet Creek. Some of the pools have a gentle sloping, zero-entry while others do not. A couple of water slides will keep the kids happy and the little ones will enjoy splashing in one of the fountain areas. Other family water fun includes 2 lazy rivers located at different areas of the resort.
---
Miniature Golf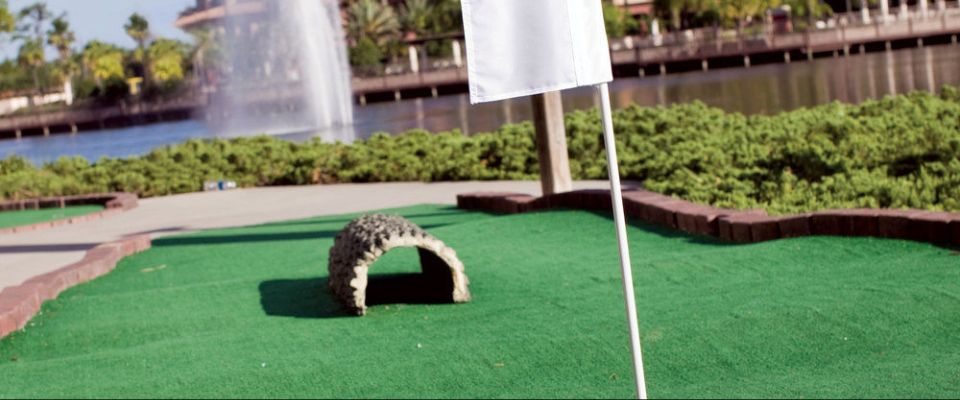 The 18 Hole Miniature Golf course is a lot of fun and great for some family friendly competition. The course is located at Tower 2 beside the Pool with the Figure 8 Water Slide. The course is a challenge for the adults but easy enough for the little ones to have some fun as well.
---
Lake – Boardwalk
Part of the walking trail, near the Pirate Ship themed water park, a floating boardwalk jets in to the lake. This is a great place to get some pictures.
---
Tennis Courts
There are not any Tennis Courts at the Wyndham Resort at Bonnet Creek.
---
Basketball
There is not a Basketball Court.
---
Walking – Jogging Trail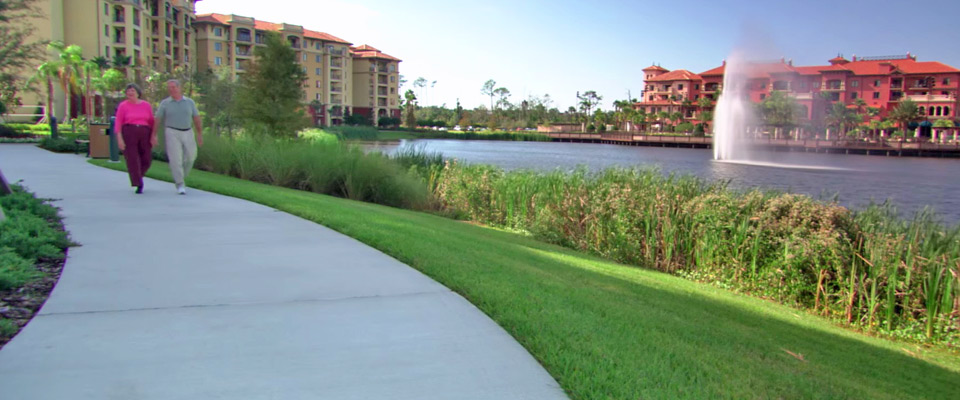 Take a walk or jog around the property having a wide path along a tropical trail in Florida. This is also a great way to see all of the amenities around the resort.
---
Sand Volleyball Court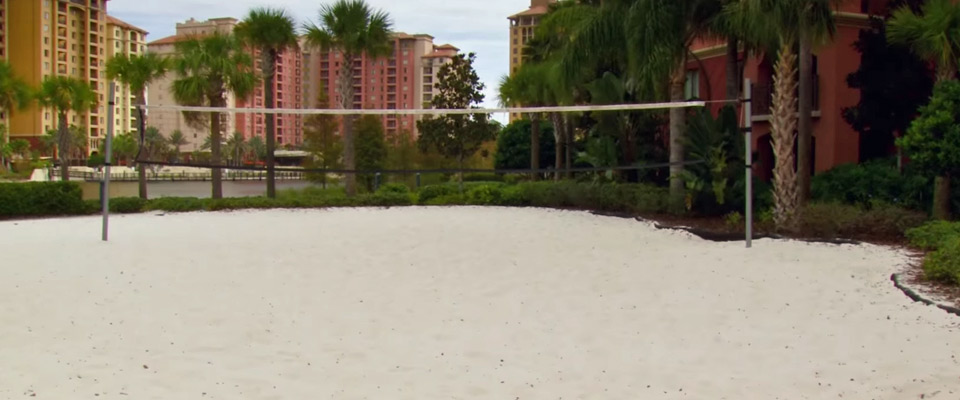 As you stroll along the Walking Path you will see the Sand Volleyball court near the Lake at Tower 1.
---
Game Room / Arcade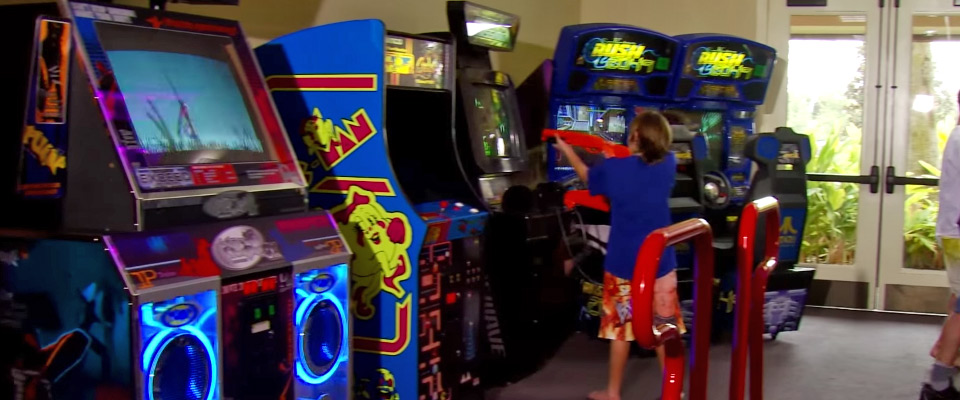 The arcade is fun on days that you cannot get outside. The Game Room is located at the Wyndham Grand Orlando at Bonnet Creek.
---
Fitness Center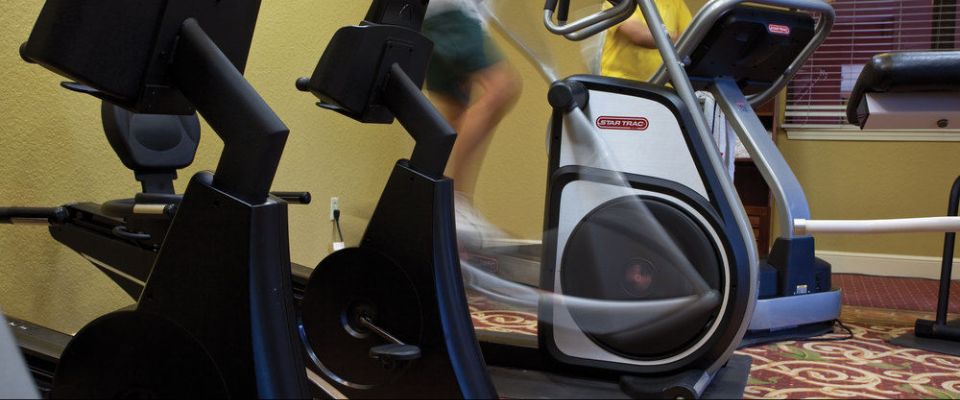 Having access to the Wyndham Grand Orlando gives you some great, extra things to do. The Fitness Center is one of these with plenty of work out machines like Treadmills and Ellipticals, but also having Free Weights.