Recreational fun at the Wyndham Bonnet Creek Resort
Oh the fun you will have at the Wyndham Bonnet Creek Resort with all of its recreational fun. Get ready for excitement as your kids walk through the Wyndham Bonnet Creek Resort grounds and see the Pirate Ship water slide, 5 pools, 2 lazy rivers and multiple kids splash areas. And, this is just the beginning, head over to the 18 hole miniature golf course or play some shuffleboard. There is no end to the amount of fun you will have while staying in a comfortable Wyndham at Bonnet Creek Suite.
Fun things to do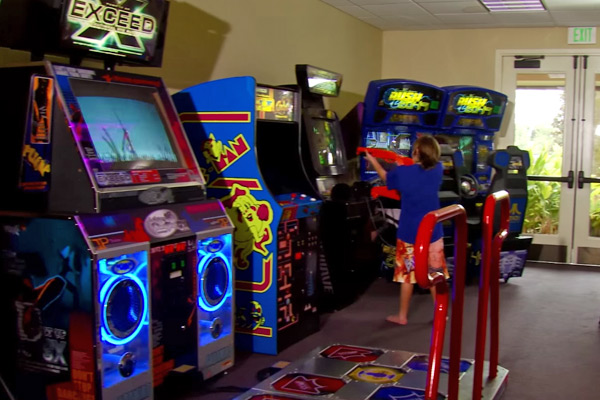 Arcade
Take some time out of the Florida sun and play some challenging games in the arcade. Old and new games are available for play.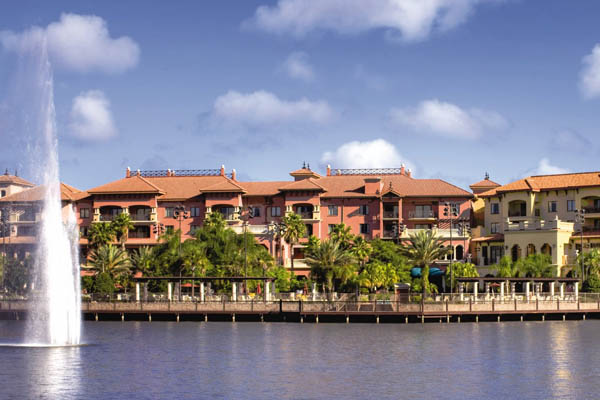 Lake - Boardwalk
The large lake is located in the middle of the Resort and has a walking path around the entire lake. One section of the walking path has a boardwalk that carries you over a portion of the lake. This is a romantic spot and a great place to take some pictures.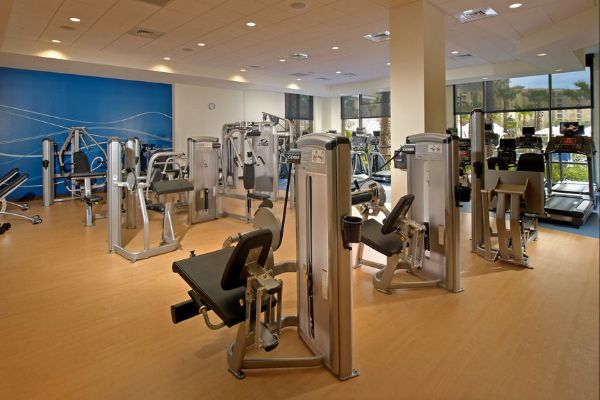 Fitness Center
A large fitness center with views of the Resort is located at the neighboring Wyndham Grand Orlando with free weights and plenty of machines to get your daily workout done.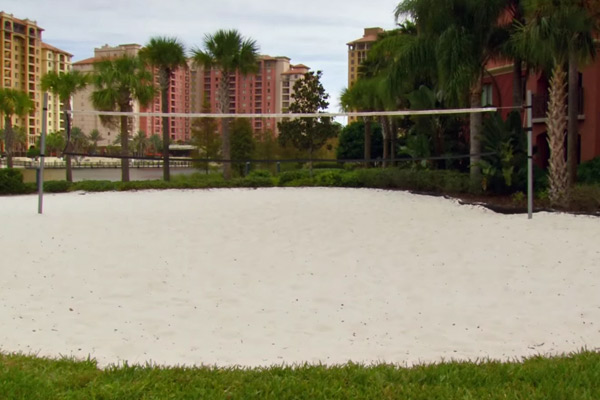 Sand Volleyball Court
Time to get out and play! As you make some new friends on your trip, get a group together and play a nice game of Volleyball on the sand court.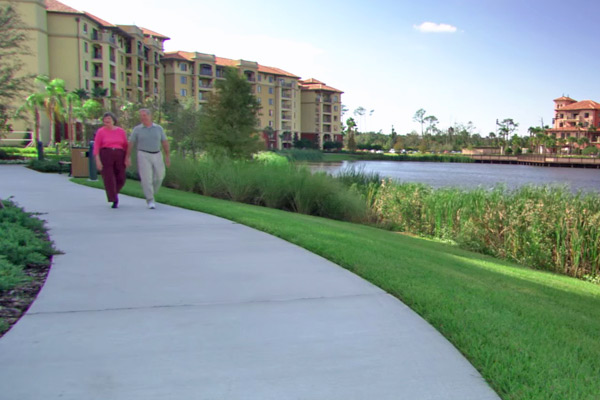 Jogging - Walking Trail
Wrapping around the lake at the Wyndham Bonnet Creek Resort is a full length trail for walking or jogging.
RESERVATIONS
Wyndham Resort Orlando Bonnet Creek