Four Outdoor Heated Pools
There is not a shortage of places to stay cool with the Bahama Bay Resort Pools in Orlando Fl. There are actually a total of 4 Outdoor Pools at various locations around the resort. Pools are located at each of the Condo sections providing a more quiet surrounding but the for most fun, head on over to the Clubhouse where the Family pool is. Not only is this the largest pool, kids will love the fact that they have a large Kids splash park to run around and play.
Outdoor Heated Pools Information:
Pool Hours: 7am to 10pm
Towels: Towels are provided in each Villa. You can also bring your own.
Notice: Pool hours can change without notice. Always check the daily schedule at the hotel for the updated hours to the pools and any events.
Water Slides: There are

no Water Slides

at any of the pools
Lazy River: There is

not a Lazy River

at the Bahama Bay Resort
Cabanas: Cabanas are

not

available. Although, you can find covered lounge chairs on the Sandy Beach
Who: The Pool and Amenities are for guests only.
Lifeguards:

No Lifeguards
Indoor Pool
There is not an Indoor Pool at the Orlando Bahama Bay Resort.
Quiet Pools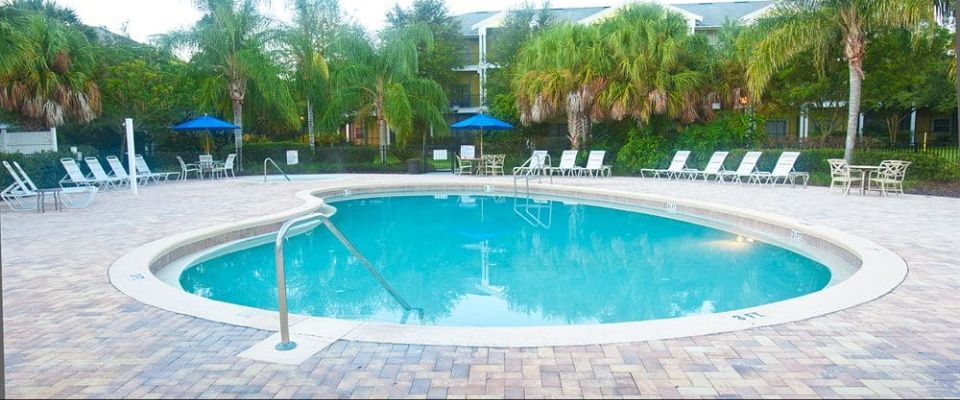 Each of the Villas has a smaller, private but still heated pool.
---
Kiddie Pool and Splash Park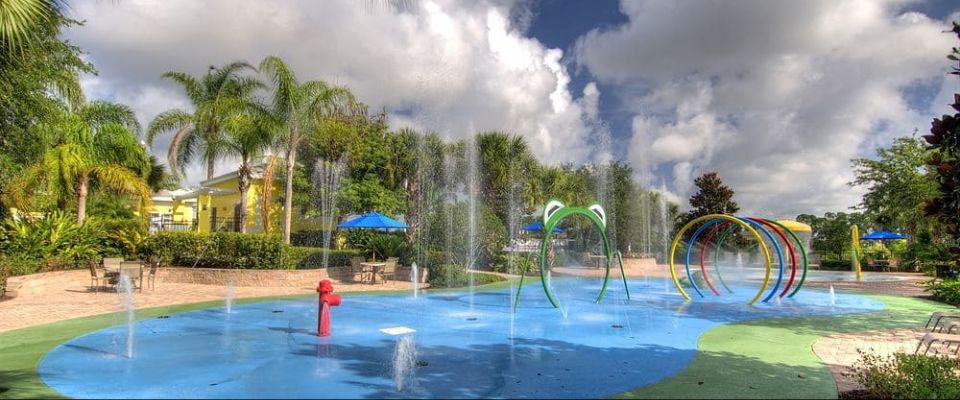 Kids will thoroughly enjoy the Kids Splash park with plenty of sprinklers and soft ground to walk on and keep those feet cool. On the other end is a shallow zero entry pool with raining mushroom.
---
Hot Tubs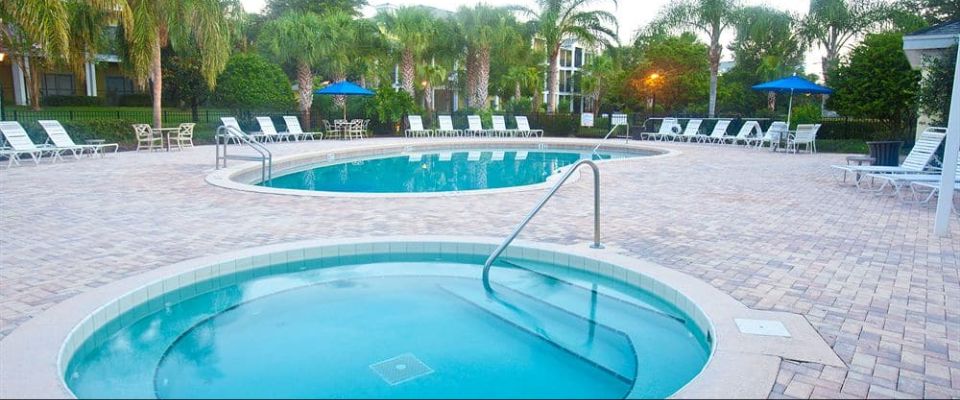 Hot Tubs are located at each of the 4 Pools around the Bahama Bay Resort in Orlando.
RESERVATIONS
Bahama Bay Resort