Homewood Suites by Hilton Flamingo Crossing Amenities
Ah, you can feel the difference as you walk into your room. It is not just a standard hotel room, you are staying in a suite when booking at the Homewood Suites. Since you are staying at a Hilton property, you have some expectations of the Homewood Suites by Hilton Flamingo Crossing Amenities. Hilton has made its name by providing it is much different than staying in a standard room. Staying at a Hilton Hotel, you expect certain things to be in place.
Amenities are important when taking a trip to Orlando. While the kids are only concerned with things like the pool area, as adults we have to look at more, like; what is the parking like? Can I bring my pet? Are there laundry facilities? This plays a big part in the locations you choose on a trip. Let's take a closer look at some of these amenities at the Homewood Suites Hilton Orlando Flamingo Crossing.
Homewood Suites Flamnigo Crossing Amenities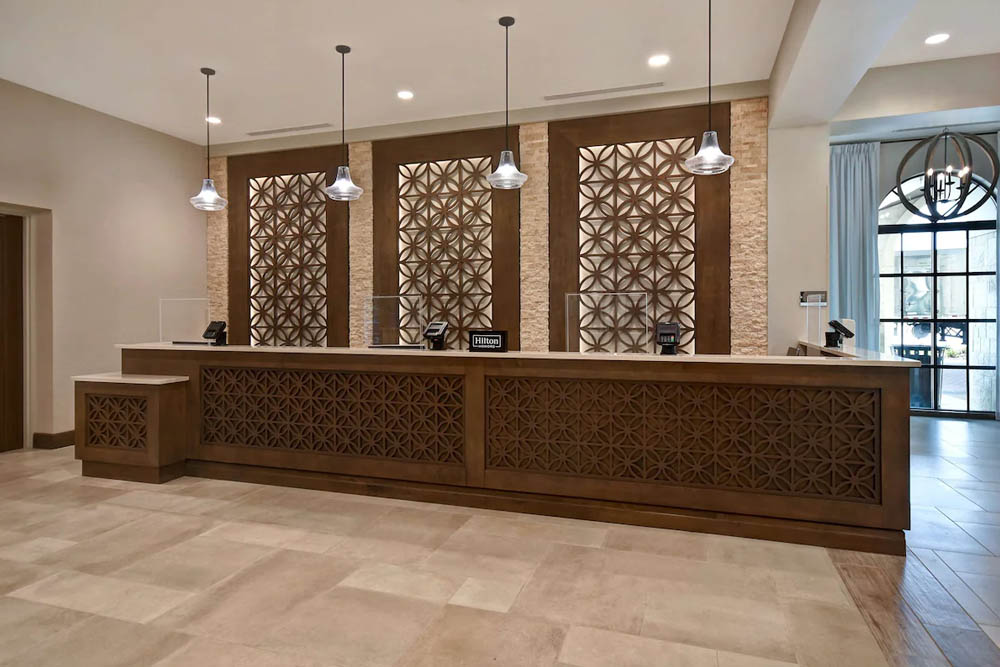 Check-in / Check-out
Start your check-in process as early as 3:00 PM on your arrival. Check-out is at 11:00 AM. The minimum age for check-in is 21. Here are some things to know about your check-in process:
Credit Card, Debit Card or Cash Deposit
Must be at least 21 years old to check-in
Photo ID (Government issued)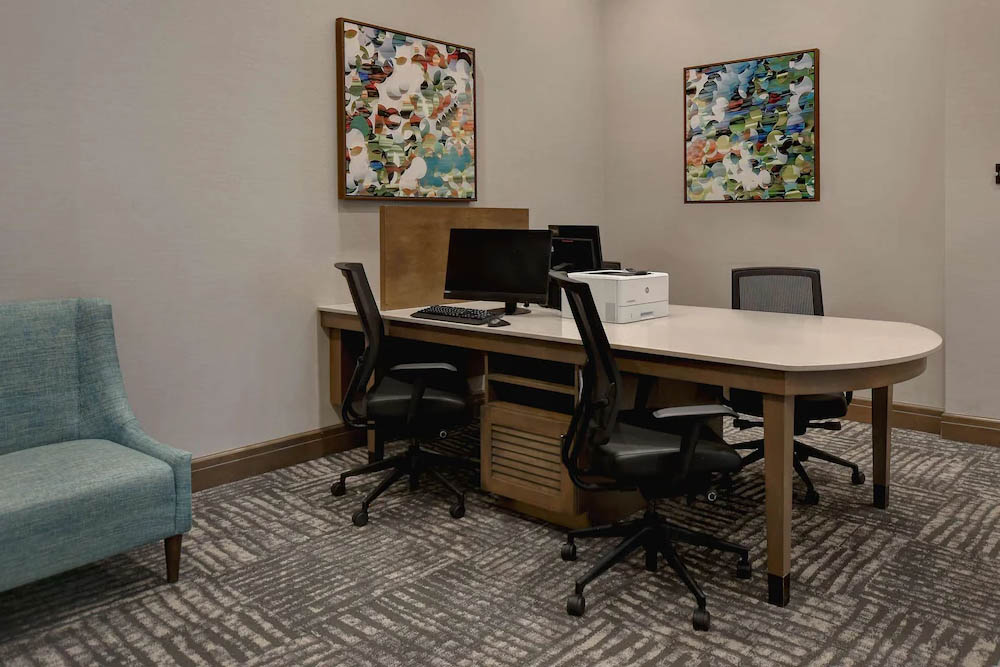 Business Center
A small business center allows for access to the Internet as well as getting some printing services done. The business center is located off of the lobby at the Homewood Suites in Flamingo Crossing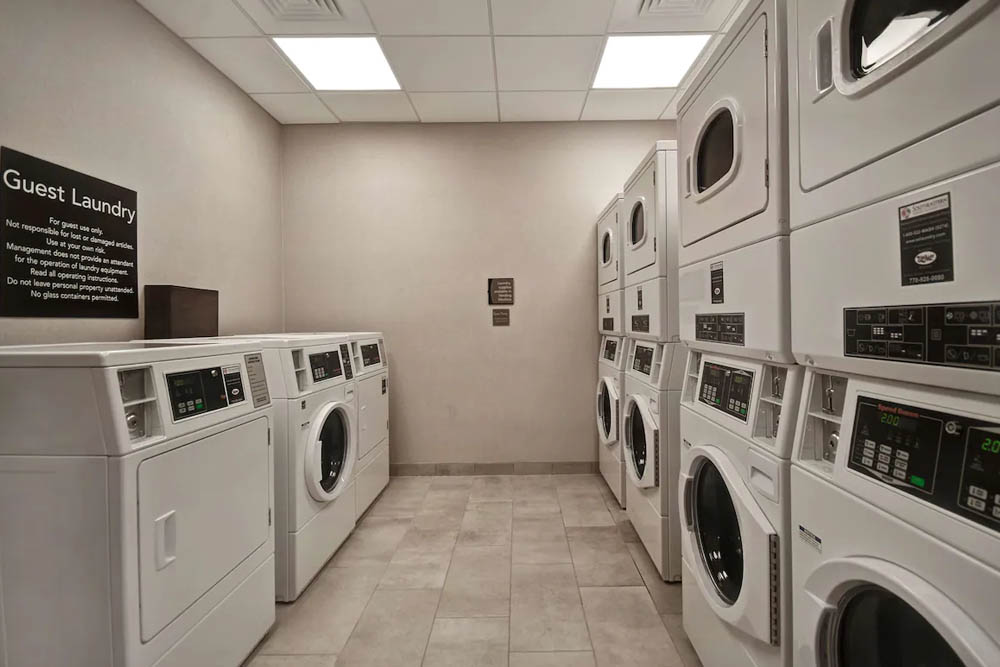 Laundry Facilities
Laundry is an important process when staying more than a few days on a trip. The laundry room has multiple washers and dryers. All of the washers and dryers accept payment for usage.
Meeting Space
The Homewood Suites at Flamingo Crossing might have the meeting space you need for your next event. With 3 different meeting rooms, you can have up to a total of over 2,800 square feet for your next gathering. If this is something you need, be sure to check with the front desk for availability. It is important to get these rooms booked well in advance of your stay.
Event Space Size: 2,809 sq ft total with the largest room being 1,728 sq ft
Meeting Rooms: 3 Room
RESERVATIONS
Homewood Suites Flamingo Crossing