Amenities at the Orlando Ritz-Carlton Grande Lakes
Overlooking the Picturesque Landscaping with the Grande Lakes as a lovely backdrop on the canvas, the Ritz-Carlton Orlando Grande Lakes was designed to make you feel something special when you stay. Driving up the entry, the Palm Trees line your path all the way to the front lobby. As you enter the Lobby, where you start your check-in process and you begin to realize the grandeur of the Ritz-Carlton Orlando with its 14 floors and towers that reach above the building on both sides. Everything around you is first class and it does not matter which room or suite you choose, it will be the best place you have ever stayed.
First class amenities at the Ritz Orlando
While there are plenty of fun things to do at the Ritz-Carlton Grande Lakes, like visit the first-class Pools, it is also important to know all of the amenities provided by the resort. How do check-in and check-out work? Do they allow pets? What about parking? The information listed below should answer the questions you have about the Orlando Ritz-Carlton.
Property Amenities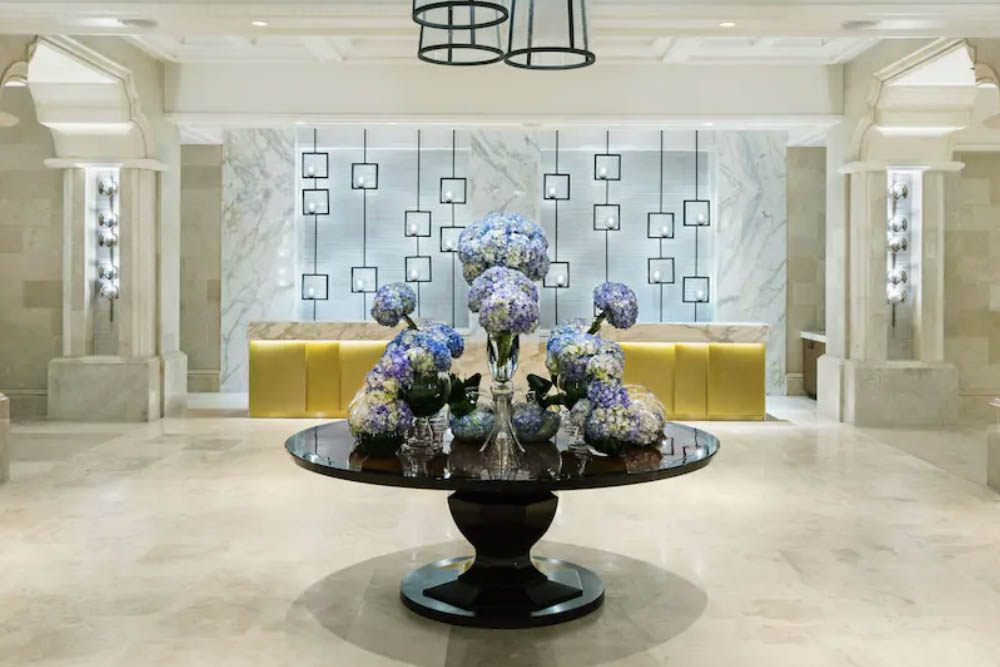 Check-in / Check-out
Check-in at the Orlando Ritz-Carlton starts at 4:00 pm and Check-out is at 11:00 am. Early check-in is based on availability and Late Check-out can be requested.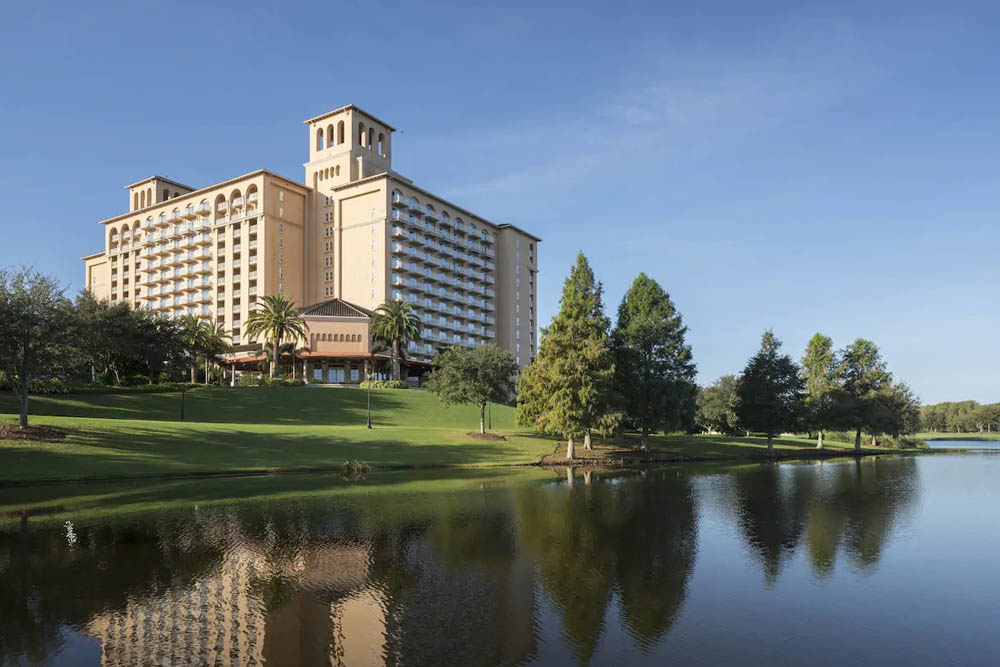 Business Center / Meeting Spaces
Built for elegance, the Ritz-Carlton is the perfect place to bring your family on your next vacation. However, if you have to work while away, the Orlando Ritz-Carlton has everything you need from Copy services, network printing, Notary, overnight pickup, a full business center and more.
RESERVATIONS
Ritz-Carlton Grande Lakes