Volcano Bay Taniwha Tubes
Thrilling adventure starts at the top of the Volcano Bay Taniwha Tubes. Four water slides make up the Taniwha Tubes and each one has a different feel with drops, turns, and a good amount of speed that takes you to the splash zone. Raki makes up the blue water slides that launch from the back of the platform while Tonga is the green water slides on the front. All of the water slides at Taniwha Tubes are wonderful fun and great to share with a friend or someone in your family.
Taniwha Tube Information: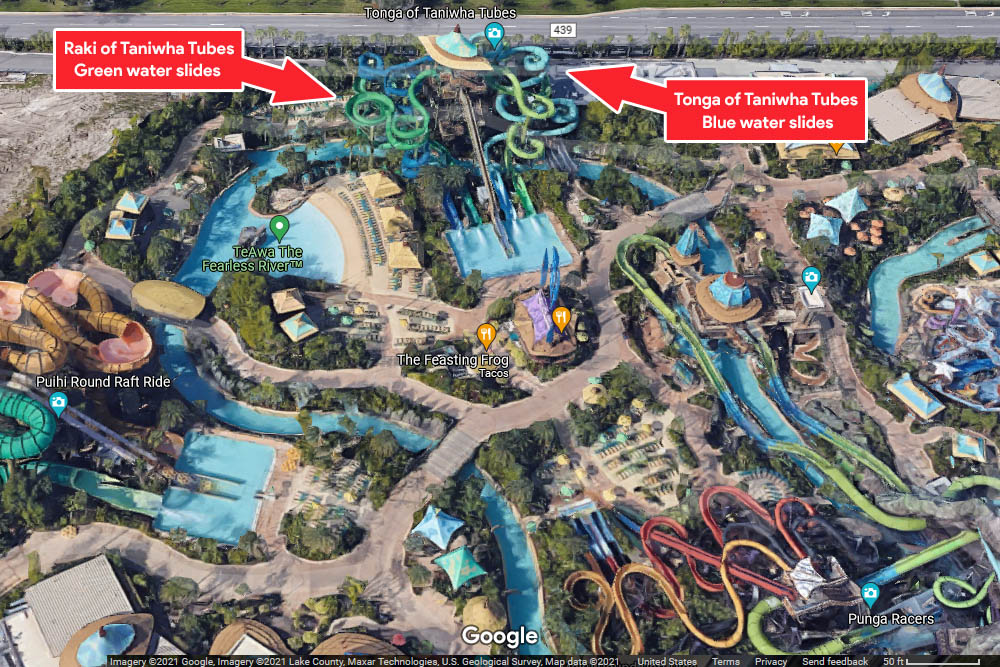 Thrill Level: Moderate
Express Pass: Yes
Riders: 1 or 2 riders in a double tube
Min Height: 42″ but anyone under 48″ must have a supervising companion
Max Weight: 450 lbs combined
Ride Photo: Not Available
Raki & Tonga Tubes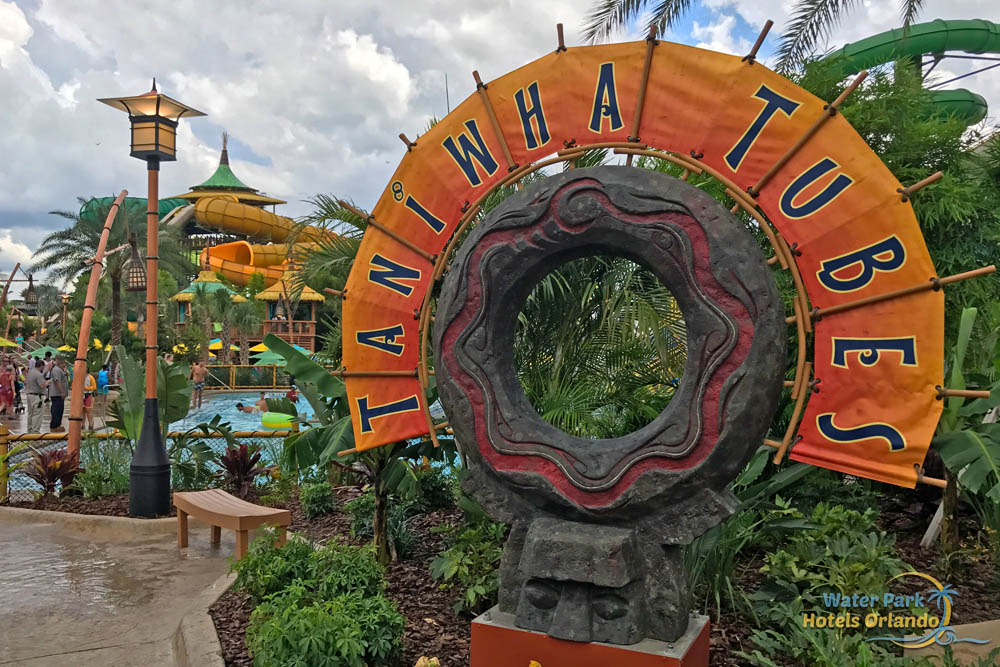 As you start from the top of the platform, you can go in the direction at the back with the Raki (blue slides) or Tonga (green slides). All of the water slides at the Taniwha Tubes are great fun so it is worth taking all of them. Also, as you look at the twists and turns as you walk up the steps, you will easily notice that each slide will twist and turn in different directions. Part of the tube is open and other sections are enclosed. As you glide down the tubes, through the turns, you pick up more and more speed along the way. This is truly a must for any water park rider and it is also fun to share with someone else.