Volcano Bay Cabana
If you are interested in taking your day at the water park to the highest level available, a Volcano Bay Cabana should be on your list of items to get for your family. Cabanas at Volcano Bay come in many different configurations and can hold up to 16 guests. Getting a Cabana might cost more but the benefits are pretty great as well.
Why get a Cabana at Volcano Bay?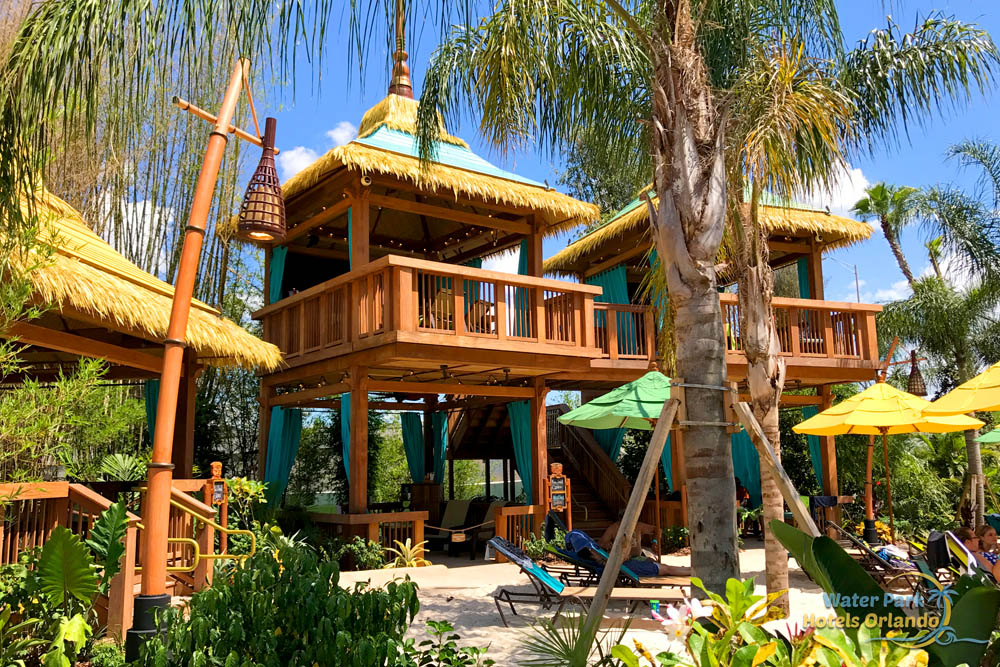 Have you ever had anxiety over finding just the right spot when going to a water park? You get to the park early, there are a bunch of people in front of you, and everyone is racing around trying to grab up the best seats and locations first. It reminds you of shopping at Christmas! Well, getting a Volcano Bay Cabana takes all of this frustration out of the process. Once you rent your cabana by calling the Volcano Bay Booking number (877-801-9720), all you do is show up, head over to the Concierge area and you will be escorted directly to your "home" for the day. All of the guesswork is taken care of and you don't even have to wander around looking aimlessly for the location you have just paid for.
What comes with a Volcano Bay Private Cabana?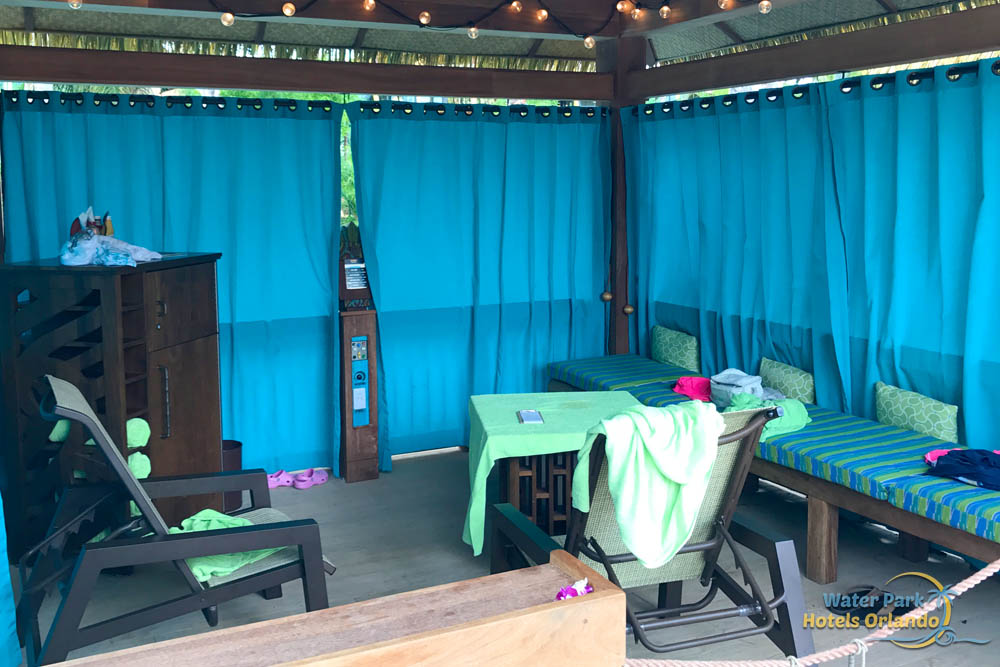 Private Cabanas at Volcano Bay are similar in some ways to a cabana you might rent from a resort, but there are some differences as well. Having a "Home Base" to come to and rest on such a fun and exciting day is just amazing. While a lounger on the sand can be fine, the comforts and convenience of a Cabana are worth it to many guests. If you decided to rent one of the Private Cabana Huts, you can choose from a 1-Level or 2-Level type. Let's take a closer look at what comes with your Private Cabana at Volcano Bay:
1-Level Cabana: Up to 6 Guests
2-Level Cabana: Up to 6 Guests per unit – Each 2 Level Cabana has a lower and upper section that are rented separately
Family Suite Cabana: Up to 16 Guests
Food: Welcome Basket of Fruit and Snacks provided as well as a Concierge Service to bring drinks and food throughout the day
Towels: 6 towels are provided with each Private Cabana.
Concierge: If anything is needed while you are in your Cabana, a flag is available at the front of the cabana. When raised, this lets the Cabana Workers know that you need something. They can replace towels and discard your existing towel(s). Get an order of food or beverages. The last call for Food and Beverages is 1-hour before the Volcano Bay Water Park closes.
Seating: Padded Lounge Bench and additional comfortable seating
Music: Music plays inside of the cabana and you are able to control the volume level you would like to listen
Storage: A refrigerator is provided to keep things cold and will come with bottled waters. Above the mini-fridge is a locker to store valuables. The locker comes with a key that can go on your wrist.
Tapu Tapu usage from your Cabana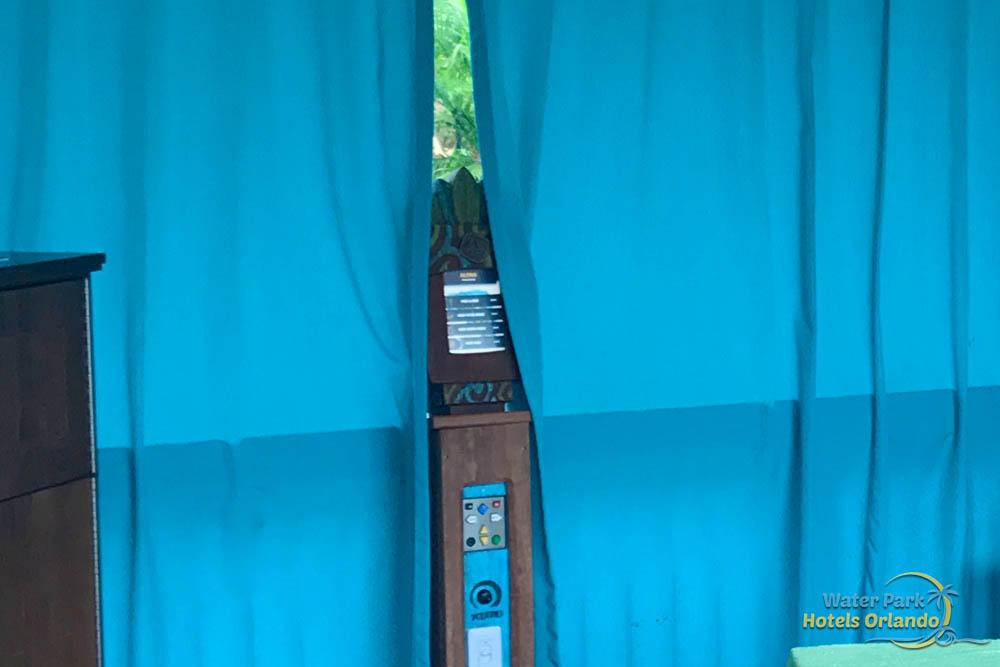 There is one more thing to mention, that might be the best, and most exciting reason for getting a Private Cabana at volcano Bay, the Guest Experience Tablet (GET). Each of these Private Cabanas comes equipped with its own private tablet to enhance your stay. Book your rides directly from your Cabana. No running around and tapping your Tapu Tapu band on the various rides around the park. This alone, might be worth getting a Cabana. On top of booking rides, you can also order food and beverages and have them delivered to your Cabana from this tablet.