Universal Volcano Bay Wave Pool – Waturi Beach
Centrally located, the adventure begins at the base of the Volcano at the Universal Volcano Bay Wave Pool. Drawn to the massive height of the Volcanic structure in the middle of the park, many guests enjoy making the Waturi Beach Wave Pool their home for the day. Lounge chairs fill the beach area and umbrellas sprinkle in some shade but also add a nice splash of color. Younger kids like to play on the edge where it is shallow and the remnants of the waves lap up on them. Adults and older kids, however, want to quickly get out to where the action is.
Seating around Waturi Beach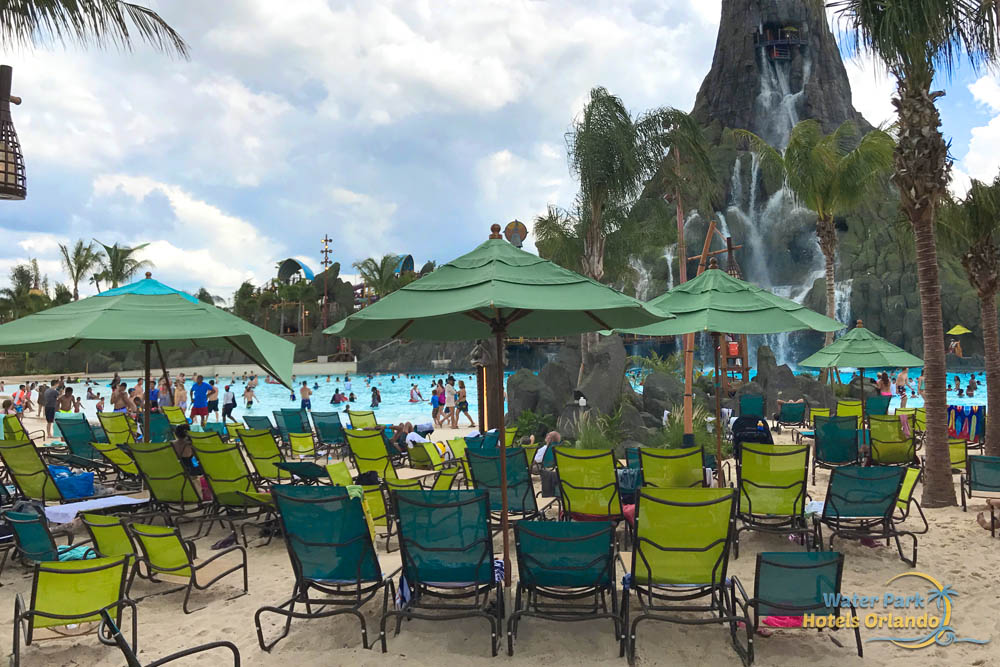 Although there are a lot of places to sit near the Waturi Beach Wave Pool, you might be surprised how fast it fills up. Sitting on the beach, watching the waves, and listening to the waterfalls flow down the Volcano makes for a "Prime spot" at Volcano Bay. Getting to your place early is the best option. On top of the regular seating in loungers or beach chairs, you also have the option of upgrading to premium seating. The premium seating is nice with a couple of padded lounge chairs with canopies, a lockbox, and an attendant to get you food and drinks.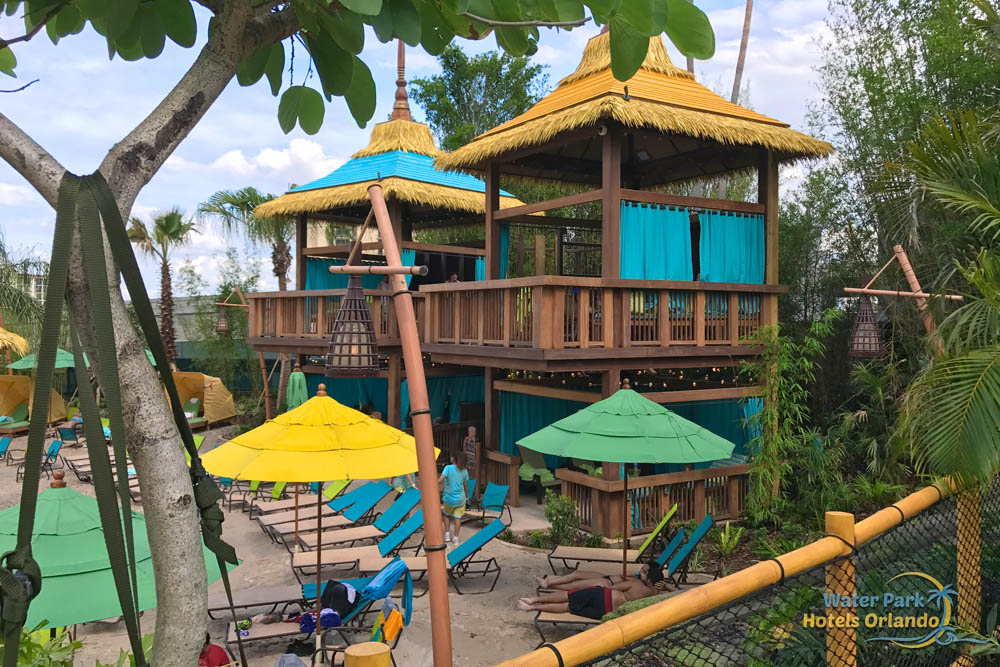 For a real treat, upgrading to a one or two-story cabana around the wave pool is especially grand.
Waturi Beach Wave Pool Information
Sand Beach Area
Seating: Lounge Chairs, Beach Chairs
Premium Seating: Padded Lounge Chairs with Canopy, Lockbox, Drink and snack food attendant
Cabanas are located around the perimeter of Wateri Beach
Zero-entry
Deepest point: 6 feet
Tubes are allowed
Life Vests are available for free around the entrances and are required for guests under 48″
Lifeguards stationed around the wave pool for safety
Water Parks are so much fun! Add in the theming of a Polynesian Island with an active Volcano and it becomes a beautiful sight as well. Enjoy your time in the Universal Volcano Bay Wave Pool.