Universal Volcano Bay Fearless River – TeAwa
It might come as a surprise as you enter the Volcano Bay Fearless River TeAwa, just how fast it actually moves. While most of the TeAwa River is 3.6′ feet deep, there are portions of the trip that have a depth of 6′. If you are a thrill-seeker, once you ride along with the fast current of the TeAwa Fearless River, you might not go back to the normal speed of the Kopiko Wai Winding River. However, the Kopiko Wai is great for that leisurely floating time that everyone seems to enjoy.
TeAwa Fearless River Information:
3.6′ to 6′ Deep
Moderate Thrill Level
About a 5 minute ride
2 Entrances
Tubes are not allowed in the TeAwa Fearless River – everyone who enters must use a provided life jacket
Lifeguards are stationed close enough to keep an eye on the entire river length
About 1,500 feet in length
Cave system that goes under the Volcano and water slides
Waterfalls
Sprinklers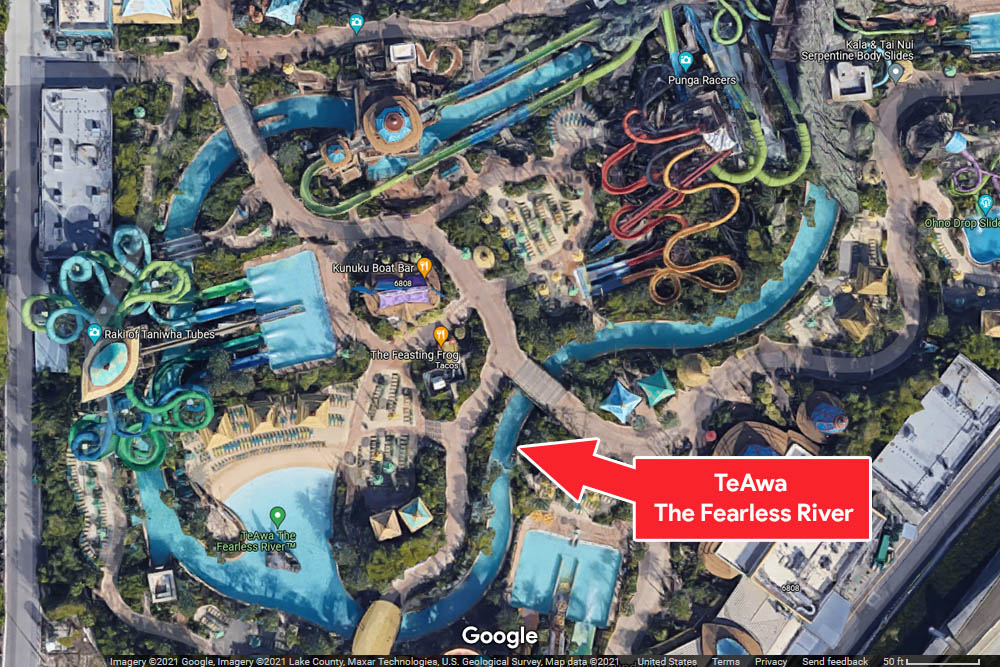 Two different river experiences
Most water parks have a lazy river but Universal's Volcano Bay has two (2) very unique experiences. If you are looking for a more standard river experience, you will probably want to head over to Kopiko Wai Winding River. For more intense fun, be sure to try the TeAwa Fearless River.
Zero-Entry
The only gentle part of this river is the zero-entry location. Gentle sloping into the 3.6′ feet of water keeps the current to a minimum. As soon as you step into the moving river, you will know you are in something a little different. Take the 1,500-foot ride for the next 5 minutes to the same exit or keep on going around again and again.
Fun and Beauty along the Journey
Tropical Palm trees line the TeAwa river and the landscaping is absolutely beautiful. Some of the best water slides in the park are located in the same area as the Fearless River. As you float around, you will get a different perspective of each one. Waterfalls and sprinklers keep you cool as you are drawn around the water. Lifeguards are positioned in such a way, that you and your family is always seen in case of any problems along the way.
Great Family Fun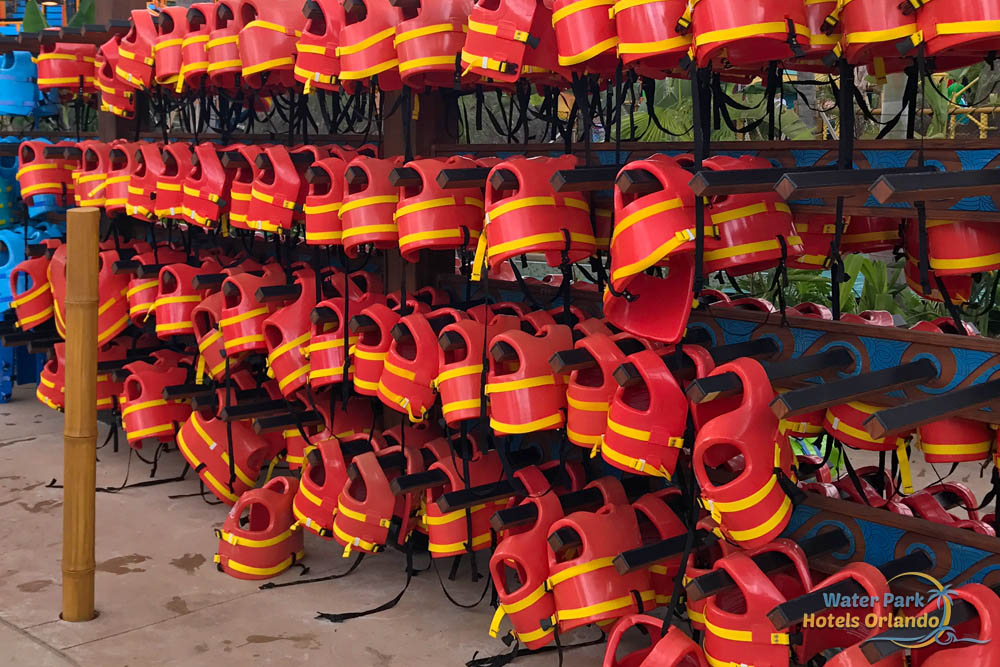 Tubes are not allowed on the TeAwa River ride as they could bunch up and cause things to slow up. Because of this, and because of the speed of the water, each person who enters must wear a supplied life vest. While you might not enjoy wearing the vest, you will quickly understand why it is required once you enter the fast water. Floating is also much easier when wearing a vest.