Volcano Bay Water Coaster – Krakatau
Undoubtedly, one of the most unique rides in the park would have to be the Volcano Bay Water Coaster. Just having the word "coaster" in the name builds on the hype that this ride will be extremely different from other water slides in the park. In fact, not all water parks even have a water coaster, so this might be a brand new experience for anyone who decides to ride. It might be worth doing the Krakatau Aqua Coaster first as it will set the tone for your entire day.
Krakatau Aqua Coaster Information: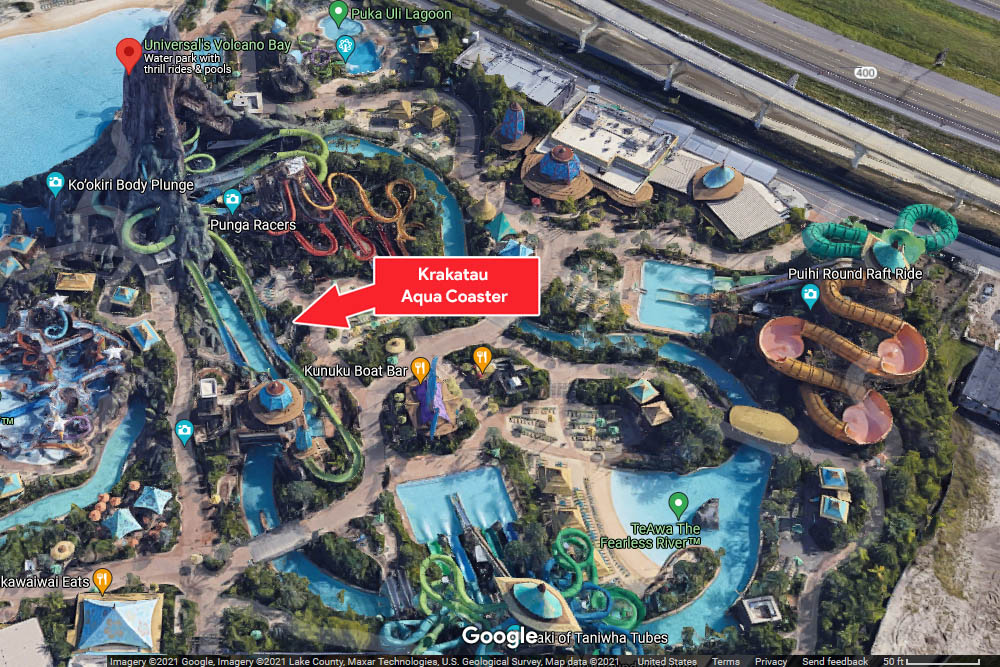 Thrill Level: Moderate
Express Pass: Yes
Riders: Up to 4 per Canoe
Min Height: 42″ – Under 48″ must have supervision
Max Weight: 700 lbs combined weight
Ride Photo: On the final downhill drop (number 7)
Water Coaster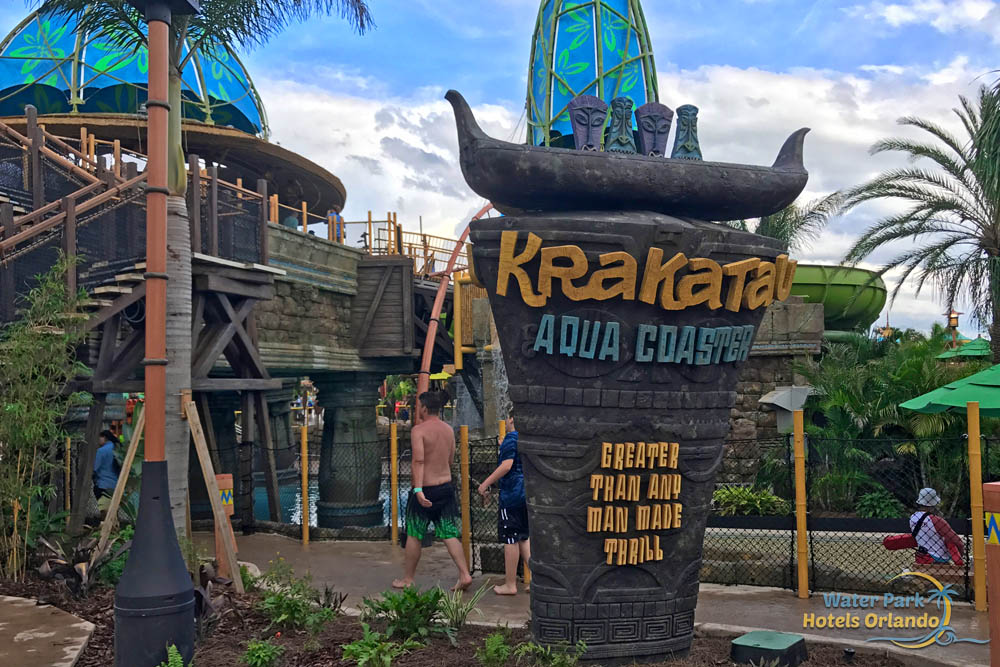 Starting your journey to riding the amazing Krakatau Aqua Coaster starts as you use your Tapu Tapu wristband to reserve your spot. Once your time has arrived, make your way through the line and watch as your 4-person raft lines up in front of you. Up to 4 guests are allowed in each boat and after you are situated, the fun is ready to begin.
The Ups and Downs of the Krakatau Water Coaster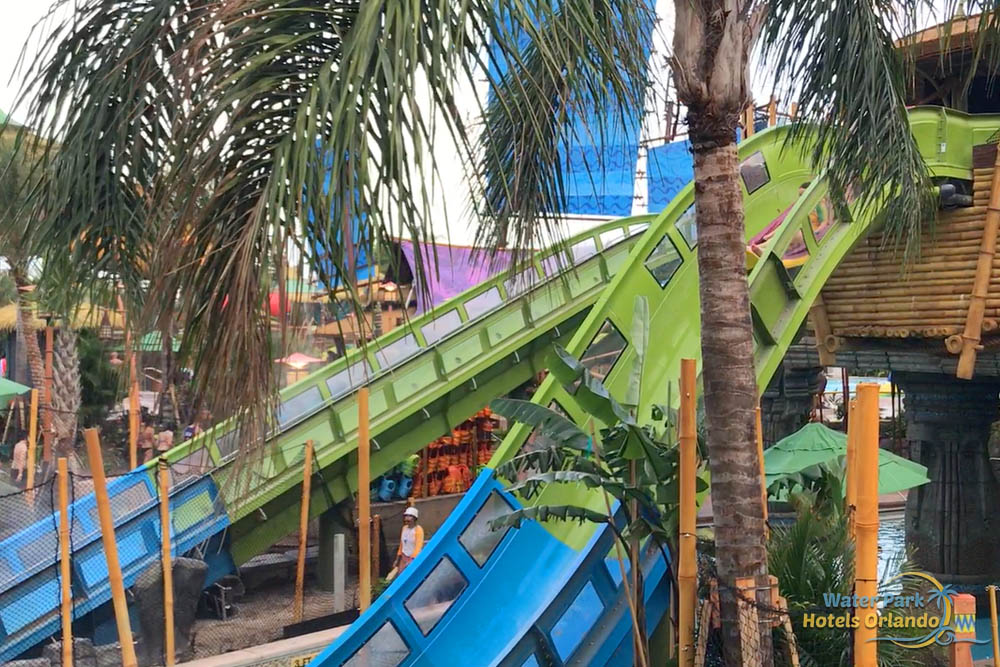 Dropping down the first hill is a new experience because as you reach the bottom, there is an uphill climb ahead. Hydro-magnetic propulsion latches on your canoe seamlessly and pulls you up the incline all while sprayers of water keep the raft gliding along in the slide. You have made it to the top of the Volcano, and have heard the screams of those who have gone before you. As you enter the chamber, the ride attendant closes the door and your heart is racing. Now, you wait. For what seems like an eternity, it is only a few brief seconds before the trap door drops out beneath you. Your journey begins down this straight, enclosed 125-foot drop along a 70-degree fall. The ride only takes a few seconds before splashing down and once you emerge victoriously, a sense of accomplishment overwhelms you. Now, onto something a little less scary, like the Volcano Bay Lazy River Kopiko Wai where you can relax and take some time to regain your composure.
Family Fun & Excitement on the Volcano Bay Water Coaster
Anyone over 42″ may ride the Aqua Coaster Krakatau at Volcano Bay as but under 48″ must ride with supervision. Having an overall weight limit of 700 pounds, most guests of 4 will ride comfortably in the rubberized canoe. Get ready for an adventure like nothing else in the park and have memories to share.