Oh, the pampering you will get by the Pool with a Cabana Bay Beach Resort Cabana Rental right in front of the Starlight building. These Cabanas offer shade if you slip in the back with a table with 4 chairs await or you can also lay out on one of the 2 premium lounge chairs placed right in the front. The Cabanas are a wonderful way to enjoy the extra special treatment while spending your day beside the Cabana Bay Courtyard Pool.
Cabanas at the Universal Bay Beach Resort Amenities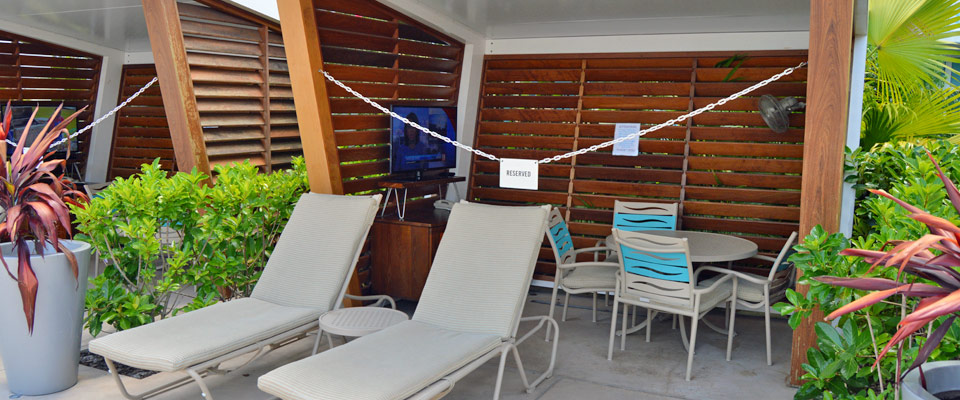 Occupancy: 6 Guests
Table with 4 Chairs with Cushions
2 Ultimate Lounge Chairs
Armoire
Refrigerator with 4 Waters
Oscillating Fan
Telephone
Flat Panel TV
Safe
Activity Area Benefits
If you are going to the Activity Area, because you are renting a Cabana, items like the Bean Bag Toss, Ping-Pong Paddles and Balls and even your life jackets are complimentary. If you keep your cabana until the evening, you will also get the benefit of viewing the Movies on the Lawn.
Where do you rent a Cabana
Head on over to the Atomic Tonic to take care of your payment and get the assignment of your Cabana. If you want to call in and reserve, just pick up the phone and call 407-503-4175.
RESERVATIONS
Cabana Bay Beach Resort