Outdoor Pools Cypress Pointe Resort in Orlando Fl
The Cypress Pointe Resort has one large pool area that is fun for the whole family, the "Volcano Pool". It has this name because of the large Volcano structure which bubbles water from the top all day long. This pool is very large and free-form, perfect for families to enjoy their day. The Grand Villas Resort, right next door, is a Sister Property and they have 2 additional pools. All 3 of these pools are "shared" between the Cypress Pointe and Grand Villas Resort giving you many different Pool options. The busiest pool would probably be the Volcano Pool because of its size and fun for the kids.
Amazing enough, none of the pools have Zero-entry access. There is a nice splash area with multiple pop-up fountains the younger kids will enjoy. Here are all of the Water Amenities you will find at the Cypress Pointe Resort.
Water Park Information at the Cypress Pointe Resort:
Outdoor Pool: One large outdoor family pool
Bubbling Fountains: While not a kids splash park, there is a secion with bubbling fountains for them to play in
Zero-entry:

Zero-entry access is not available

Hot Tub: There is a large hot tub at the main pool
Towels: Towels are provided at the pool area
Notice: Pool hours can change without notice. Always check the daily schedule at the Cypress Pointe Resort for the updated hours to the pools and any events.
Who: The Pool are for all Guests at the Cypress Pointe Resort
Lifeguards: There are no Lifeguards at the Cypress Pointe Pools
Bubbling Fountains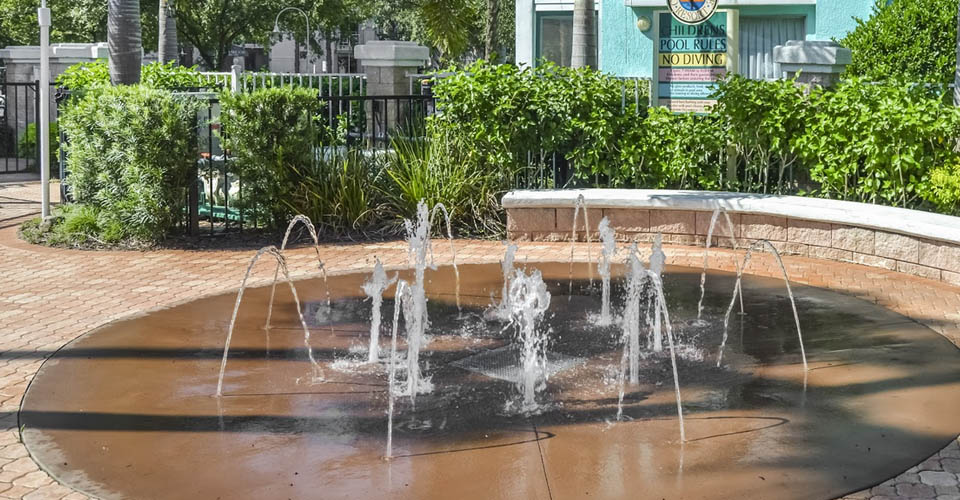 The Fountains provide fun for all kids and they will play in them for longer than you would think. There is no zero-entry to any of the pools.
---
Other Pools
The Sister Property, the Grande Villas Resort has 2 large pools available to all who stay at the Cypress Pointe Resort.
---
Hot Tubs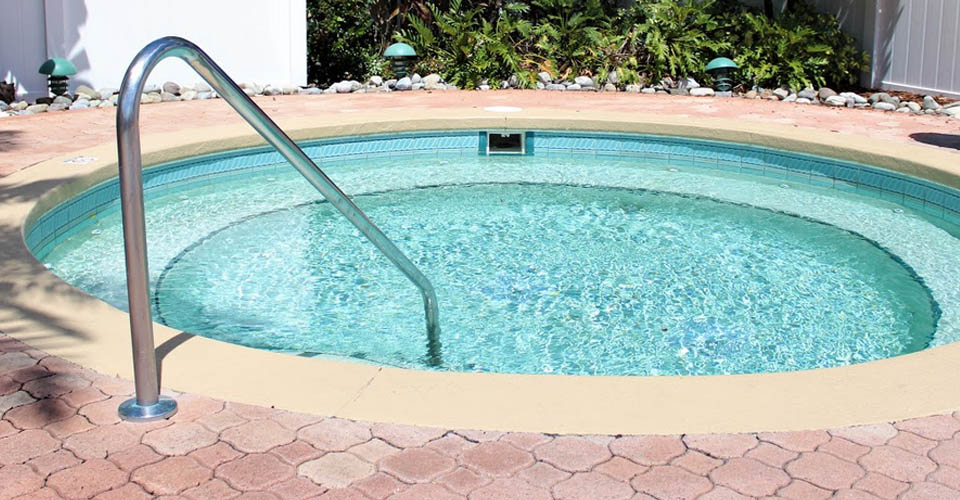 A large hot tub is located at the Volcano Pool. Another Hot Tub is located at the Grand Villas Resort.
---
Cabanas
Cabanas are not available at the Cypress Pointe Resort but are available at the Grande Villas Resort.
RESERVATIONS
Cypress Pointe Resort