Shuttle Service at the Disney Value All-Star Resort
Jump on the Complimentary Disney Shuttle right in front of the Disney All-Star Music Resort and get to any of the Disney Theme Parks or Disney Springs. No matter which Disney Resort you stay at, free Shuttle Service is available to you for your entire stay. The only Shuttle available to All-Star Music guests is the Disney Bus Service. If you were looking for the Disney Resorts offering Monorail Transportation, be prepared to spend some additional cash. The only Resorts on the Monorail line are Disney Deluxe Resorts.
Some Helpful Tools
If you are going to anything "Disney" related while you are staying at the All-Star Music Resort, you are completely taken care of in the Disney World Transportation system. This is not the case if you want to go to any of the other Orlando Attractions like, Universal Orlando, SeaWorld or Aquatica. There are some easy ways to get around such as calling an UBER or the local Mears Taxi Service. Here are some helpful links if you need transportation around the Orlando area.
Orlando All-Star Music Transportation options
How does the Disney Shuttle work from All-Star Music Resort?

The Disney Transportation system provides Shuttle Buses that run from 1 hour before the park opens until 2 hours after parks close to the All-Star Music Resort. All of the Shuttle Bus services are included with your stay at the All-Star Music Hotel. To get on a shuttle, walk out of the front of Melody Hall and you will see the Bus Terminals. All of the Bus sections are labeled by the Location they serve. Buses are very efficient and you will not have to wait long for yours to arrive.
Sharing the Ride
The All-Star Resorts are placed in a line with one another and they also share the bus line. The first Resort pickup is All Star Movies, then All-Star Music and last is the All Star Sports Resort. If the bus fills up, they will go directly to the park, if not, you will have a stop along the way. This is not a huge deal for most guests but the All-Star resorts are the only Disney Resorts that can share a bus.
What about transportation to Universal Studios and Islands of Adventure?

Disney World does not provide transportation to the Universal Orlando Theme Parks or City Walk. If you would like to travel to Universal, you will want to schedule a Mears Taxi or setup Uber. The Universal Orlando dropoff is about 15 miles away and takes about 30 minutes in normal traffic.
How do I get to SeaWorld and Aquatica?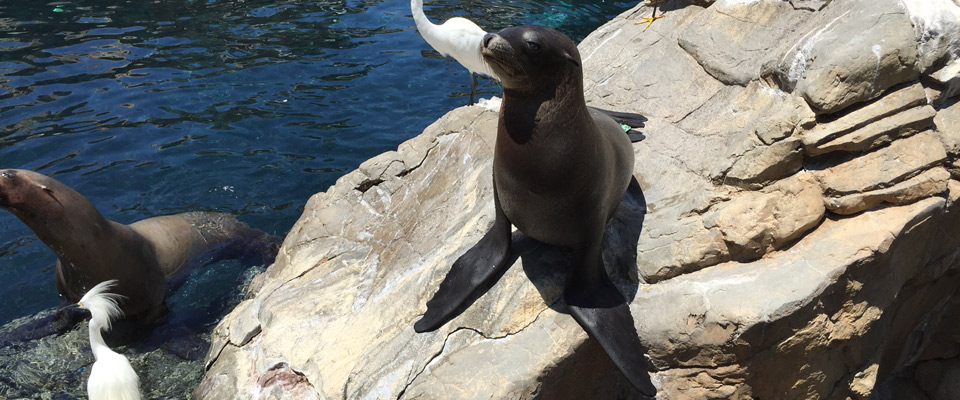 SeaWorld is a great park to visit for something a little different in Orlando. After you have spent days around the Disney World Parks, you might like to see something completely different. Disney World and All-Star Music do not provide Shuttle Service to SeaWorld or Aquatica. If this is something you are interested in, contact Mears Taxi Service or get an Uber.
How far away is MCO Airport? Is there a free shuttle from the Airport?
Complimentary transportation is provided for guests staying at the Disney World All-Star Music Resort using the Disney Magical Express. The MCO (Orlando International Airport) is about 25 miles away and takes about 30 minutes to get to. The Disney Magical Express can bet reserved when you book with Disney or you can contact the Disney reservation line to set up this service. In the US call 407.939.1936 or in the UK call 0800.16.90.730 and get your Magical Express ready for your pickup.
RESERVATIONS
Disney's All Star Music