Shuttle Service at the Disney All-Star Sports Resort
Walk through Stadium Hall, past the Sport Goofy Disney Store and head through the giant sliding doors to the line of Disney Shuttle Buses in front of Disney All-Star Sports Resort. Each location is marked with a large sign to show you the Bus line you need to enter. You don't have to wait very long as the Disney Transportation is one of the most efficient lines in the world. The Magic Kingdom is one of the most prized lines and is normally a little longer than the others. Disney World sends longer buses during busy times to pick up at this bus stop. After staying at a Disney Value, Moderate or Deluxe Resort it is difficult to stay outside of Disney World because of how convenient the transportation is.
Some Helpful Travel Tips
Yes, Disney does a great job getting you to the Magic Kingdom, Epcot, Hollywood Studios, Animal Kingdom and even Disney Springs but what if you want to get off of Disney property for a while. Seriously, you can get too much of Mickey Mouse, and when this happens you might consider a trip to SeaWorld or Universal Studios. If this is the case, Disney transportation is not going to get you there. This means that you will need to book your transportation options elsewhere like, calling an UBER or the local Mears Taxi Service. Here are some helpful links if you need transportation around the Orlando area.
Orlando All-Star Sports Transportation options
How does the Disney Shuttle work from All-Star Sports Resort?

Every morning the Disney Transportation starts to run 1 hour prior to the Disney Parks opening all the way to 2 hours after the parks conclude for the day. Head out the front doors of Stadium Hall, right beside the Sport Goofy Disney Store, and you will see multiple lines, one for each of the Disney Parks. The first and usually busiest line will be the Magic Kingdom, then the others, Animal Kingdom, Hollywood Studios, Epcot, Blizzard Beach, Typhoon Lagoon and even Disney Springs. All of this amazing transportation is provided by Disney for no additional fees to you.
Tip: Preferred Rooms

If you book a stay in a Preferred Room at the Disney All-Star Sports, this give you the closest location to Stadium Hall, the Surfboard Bay Pool and the Food Court as well as the Disney Transportation.
Sharing the Ride
Something to be aware of when staying at the All-Star Sports Resort is that all of the All-Star Resorts are side-by-side so the Disney Buses will stop to drop-off and pick-up at each one until they are full and ready to head to the parks.
What about transportation to Universal Studios and Islands of Adventure?

Want to head up to Universal Orlando and take in Harry Potter World? That sounds fun and it is amazing but you will need to find your own transportation since the Disney World bus line will not take you there. A couple of good options would be to use a Mears Taxi or setup Uber.
How do I get to SeaWorld and Aquatica?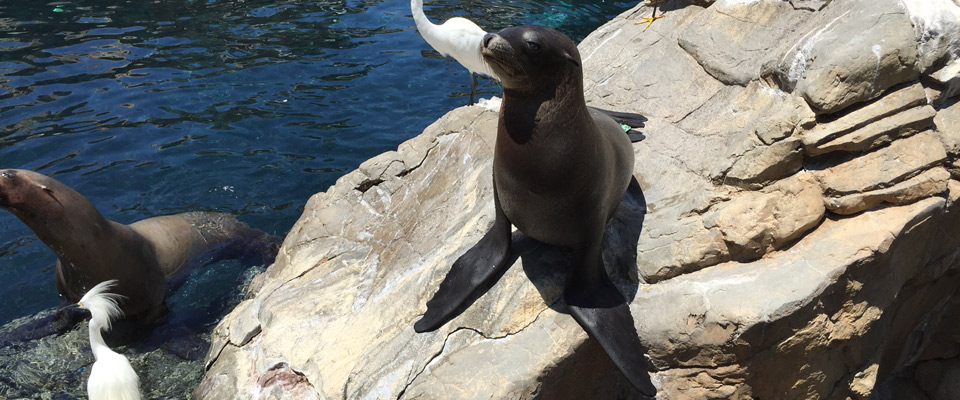 SeaWorld is a fantastic place to visit and is so unique and different from any of the other parks or attractions in Orlando. In order to get there, you will either need to have your own car, have a rental or you can book a ride with the Mears Taxi or Uber to get you back and forth.
How far away is MCO Airport? Is there a free shuttle from the Airport?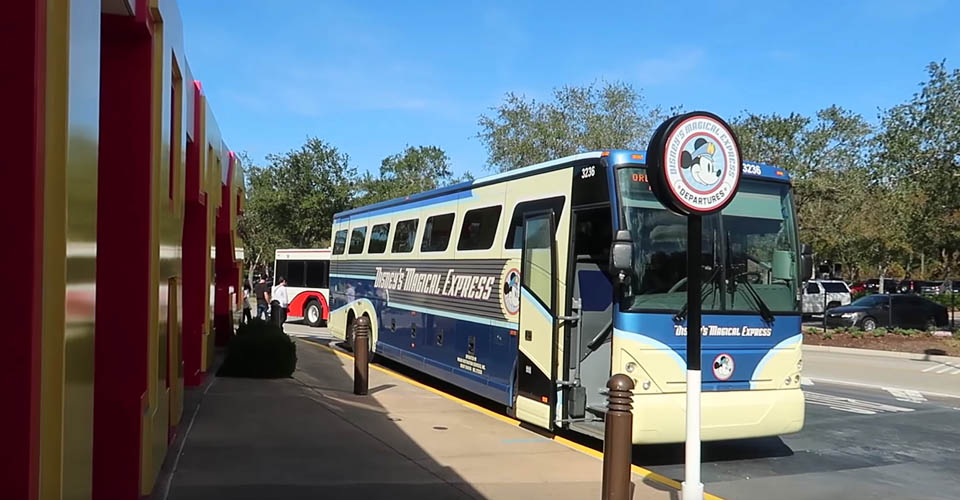 The Disney Magical Express bus system is designed to get you from the Orlando Airport (MCO) with all of your luggage safely to your Disney All-Star Sports Resort Destination without a hitch. This service does not cost you a thing, all you have to do is contact the Disney Reservations to book this service and let them know when your flight arrives and when departure will be and Disney will take care of the rest. The MCO (Orlando International Airport) is about 25 miles away and takes about 30 minutes to get to. It is important to contact the Disney Reservation service to set up the Disney Magical Express before you get to Orlando. In the US call 407.939.1936 or in the UK call 0800.16.90.730 and get your Magical Express ready for your pickup.
RESERVATIONS
Disney's All Star Sports