The adventure begins at the Disney World Parks and the kids are so excited they can barely contain themselves but what about the Fun Things to Do while staying at the Disney Art of Animation Resort? Certainly, it is important to know more about the recreation available to you at the Disney Resort you are staying at. Great family time will be had around The Big Blue Pool and the other Pools as well with a kids splash zone and giant Disney characters to play around. A full arcade with games new and old can be found in Animation Hall and it is worth some time looking through all of the new Disney Memorabilia in the Disney Store. Be sure to take a walk around the entire Art of Animation Resort and watch your kids gleam with excitement from the four (4) animation sections; Finding Nemo, Cars, The Lion King and the Little Mermaid.
Recreation at the Art of Animation Resort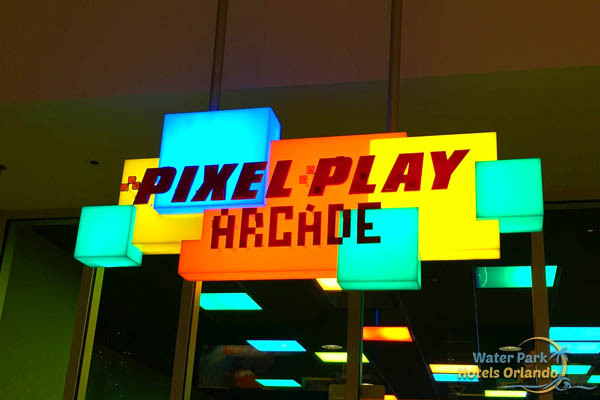 Arcade & Game Room
The Pixel Play Arcade is located in the Animation Hall before you exit the back side of the building. Full of wonder from the past to the present, take your family in and play when it gets overly hot or if a storm blows through.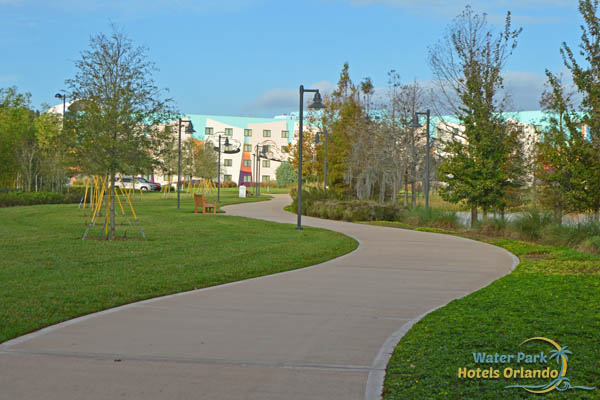 Jogging Trail
Take a stroll or jog around a very scenic walkway, 1.38 miles of comfortable and safe trails behind the Art of Animation Resort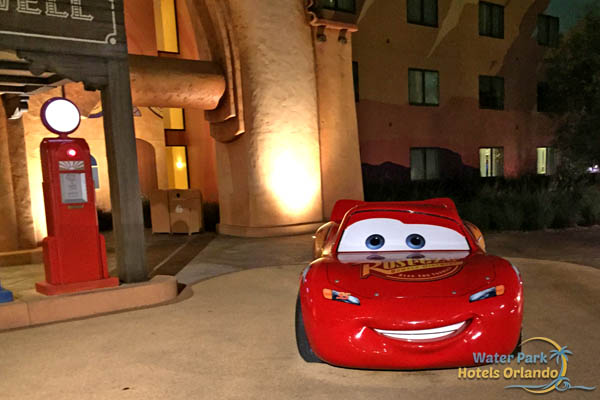 Movies Under the Stars
Something feels different, a closeness and a fun feeling of family unity when you watch a Disney Movie together and watching it outside while at the Art of Animation really makes it special. Take time to watch one of the Movies Under the stars between Finding Nemo and The Lion King while visiting Disney World.
RESERVATIONS
Disney's Art of Animation