Dining at Old Key West Resort in Disney World Resort
Think, a hint of the Caribbean in the Keys of South Florida and this Disney World Deluxe Resort stands out as one you have to try when dining. From the tables outside of Olivias, this Nautical themed restaurant serves up each meal of the day with a smile, and in view of the Canal and the Lighthouse overlooking the Sandcastle Pool. Dining on the pier is fun with great snacks, desserts and drinks at Good's Food to Go.
List of Restaurants at the Disney Old Key West Resort
Olivia's Cafe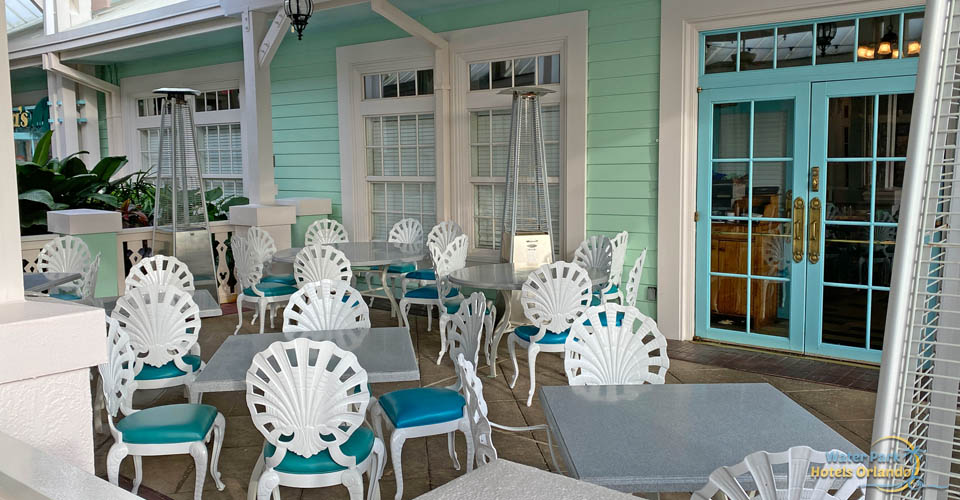 It feels as if you are walking along Duval Street in Key West, and you happen along this quaint Eatery with colorful tables overlooking the water. Olivia's Cafe is a real treat for passers-by with home cooking and options from seafood to fantastic burgers. Serving Breakfast, Lunch and Dinner, no matter what time of day, stop by for a friendly face and a great meal.
Breakfast: 7:30 AM to 10:30 AM
Lunch: 11:30 AM to 3:00 PM
Lunch: 5:00 PM to 10:00 PM
Reservations are recommended and can be made up to 180 early
Casual Attire
Table Dining
Good's Food to Go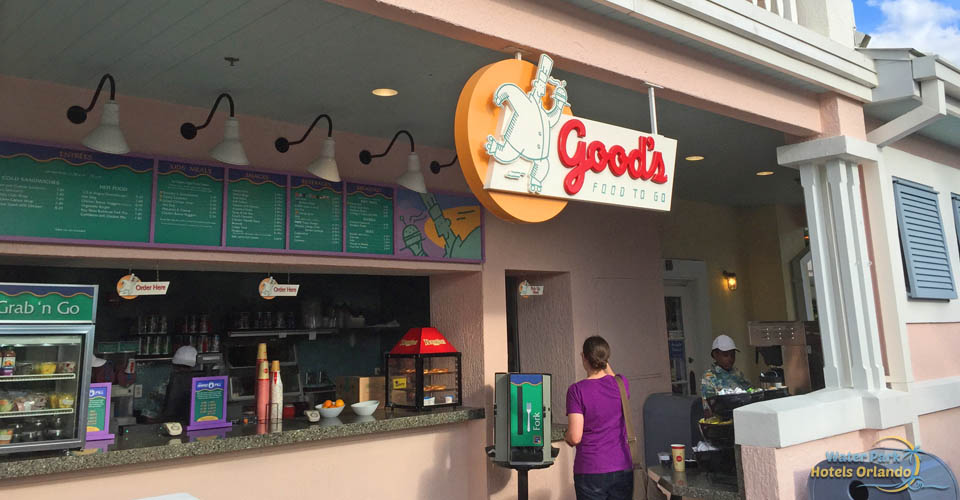 Grab-n-go dining is easy on the walkway across from the Sandcastle Pool at Good's Food to Go. Hamburgers, hot dogs, fries and your favorite beverage are ready for Breakfast, Lunch or Dinner.
Open from 7:00 AM - 10:10 PM
Casual Attire
Quick Service
Turtle Shack Poolside Snacks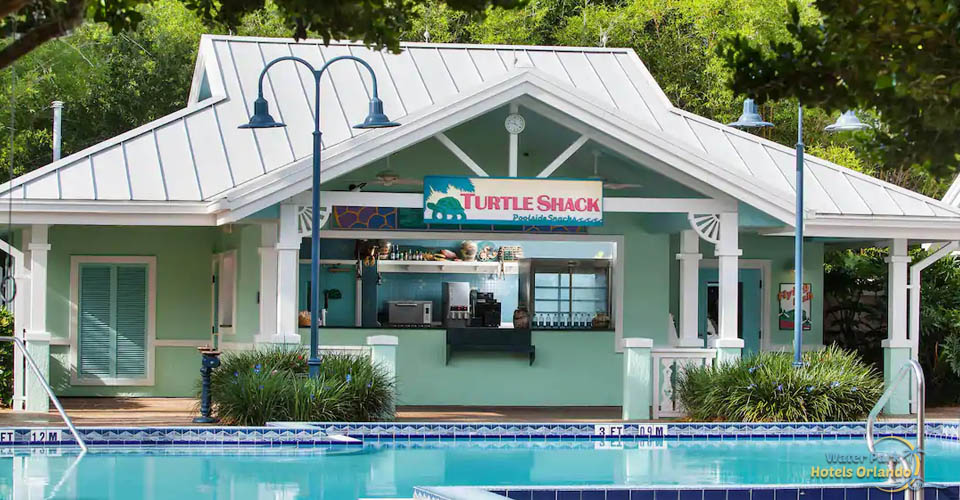 In the farthest quiet pool from the Lobby you will find the Turtle Shack with great snacks and lunch items. Serving Sandwiches, hot dogs and great treats and smoothies, this is a great find at a Quiet Pool in Disney's Old Key West Resort.
Open from 11:00 AM to 5:00 PM
Casual
Quick Service
RESERVATIONS
Disney Old Key West Resort