Home2 Suites Hilton Orlando Flamingo Crossing Amenities
Staying at a Hilton Hotel, you expect certain things to be in place. Take the Home2 Suites Hilton Orlando Flamingo Crossing Amenities and that extra touch to take care of your stay. One of the nice things about staying in a chain hotel is, having a good idea of what your stay will be like. Hilton does a good job of training their staff to look out for the customer. This plays a part in the Amenities provided for you at the Home2 Suites at Flamingo Crossing.
Home2 Suites Flamnigo Crossing Amenities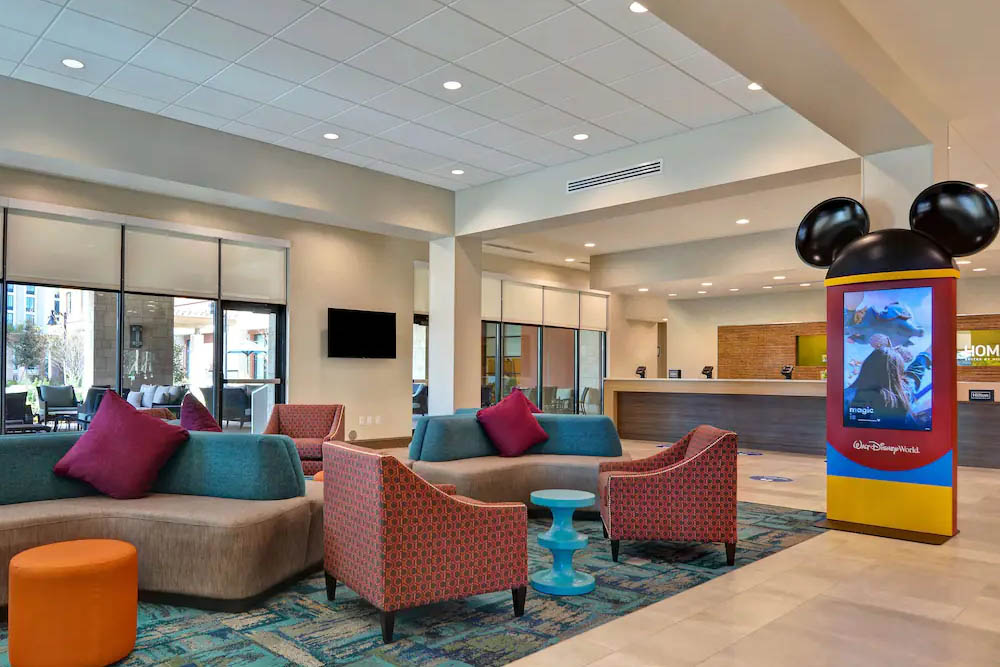 Check-in / Check-out
Check-in starts at 3:00 PM on your arrival date. Check-out is at 11:00 AM. The minimum age for check-in is 21. Items you will need for the check-in process:
Credit Card, Debit Card or Cash Deposit
Photo ID (Government issued)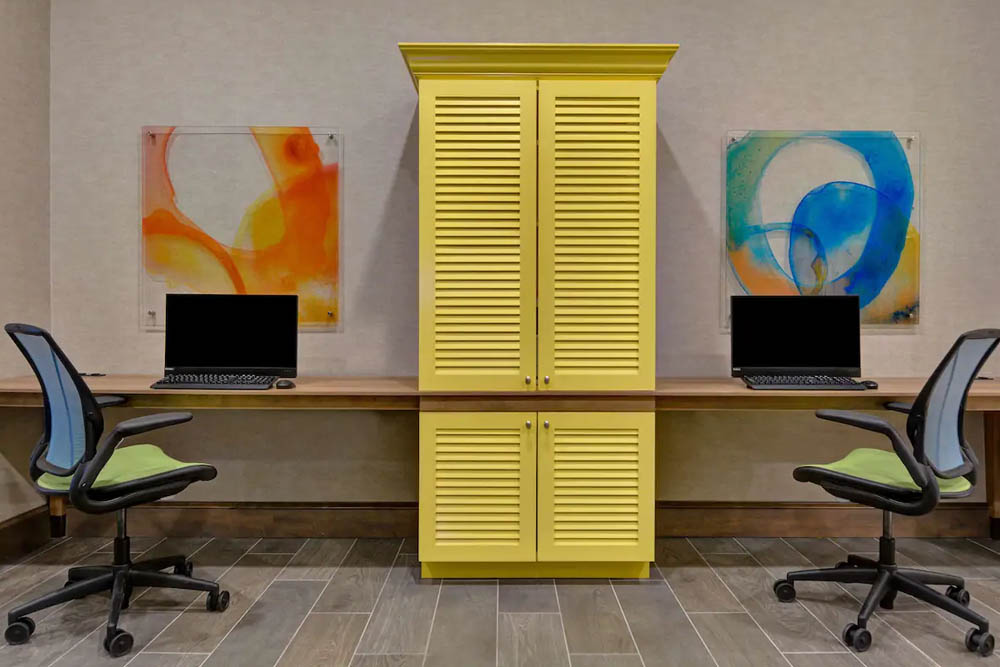 Business Center
The business center has a couple of public computers to have Internet access and printing options are available.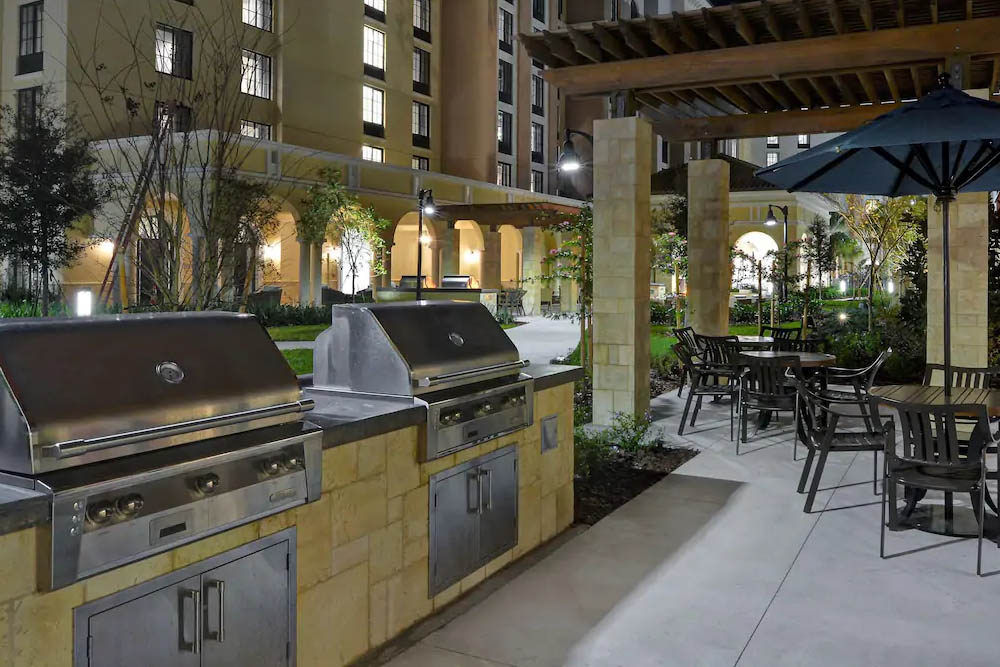 Grilling Stations
Located near the pool area are grilling stations. Outdoor seating with tables is around the grounds as well to have an easy outdoor meal with family or friends.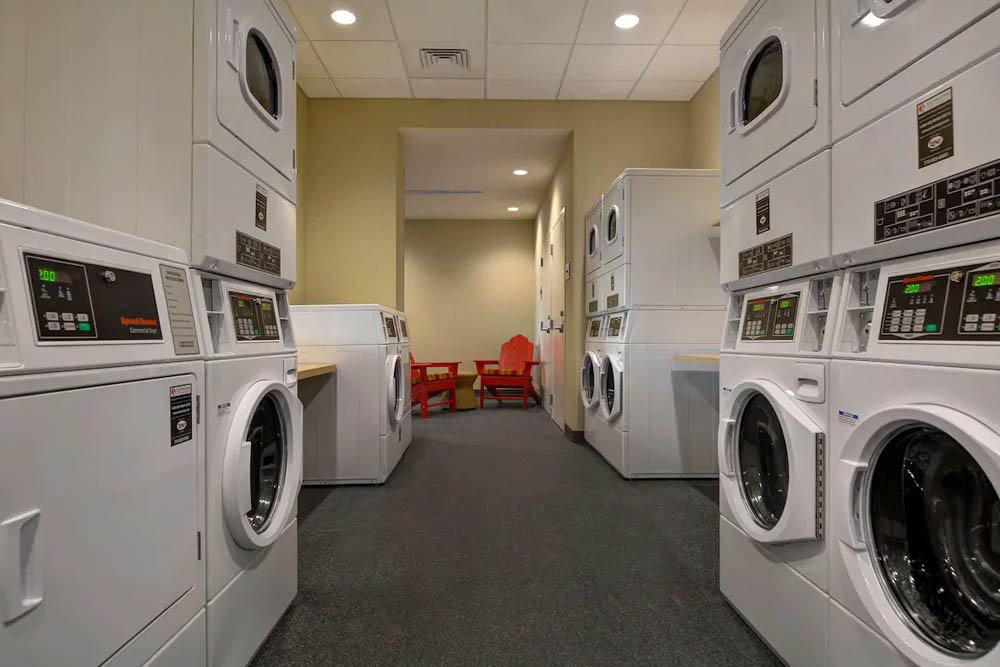 Laundry Facilities
Need to get some laundry done? Public laundry is available with pay-per-use washers and dryers.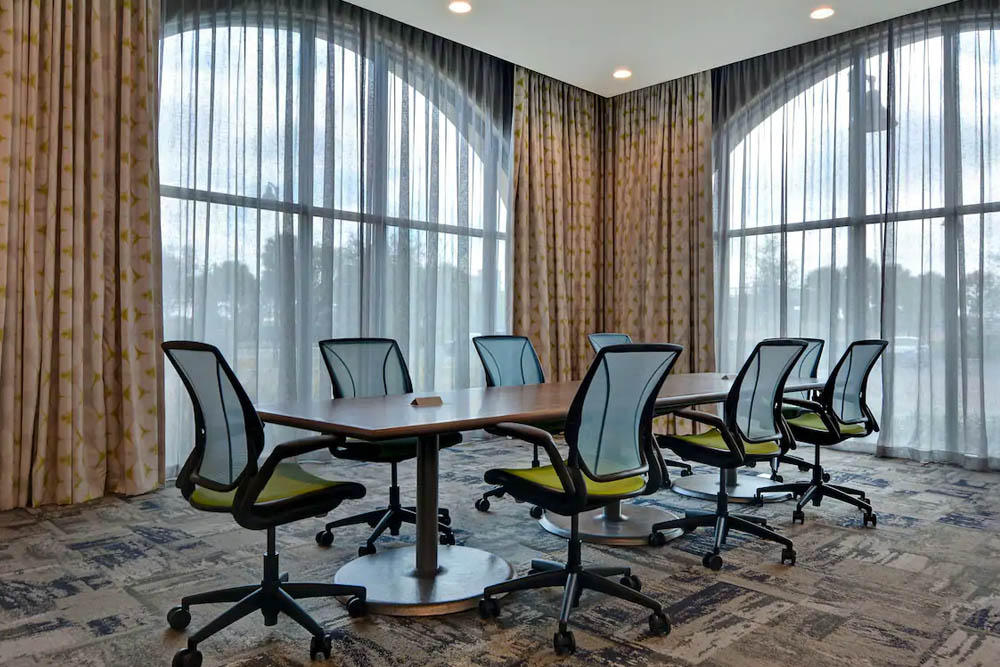 Meeting Space
The meeting space at the Home2 Suites Flamingo Crossing is not huge but works great for smaller gatherings. If you are in need of getting some people together in a meeting space, contact the front desk and get this room reserved.
Event Space Size: 504 sq ft
Meeting Rooms: 1 Room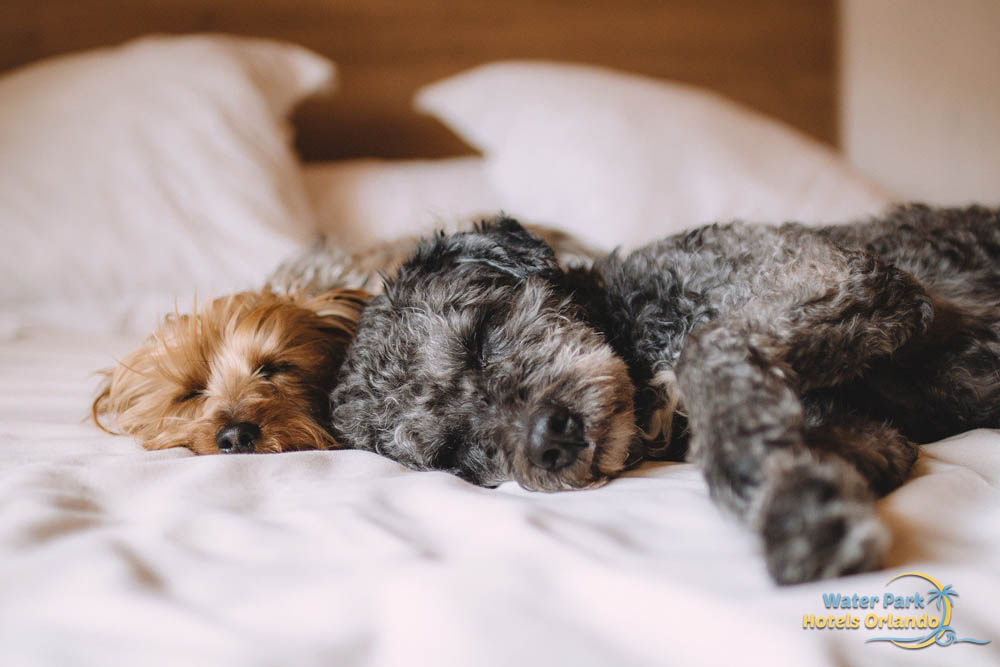 Pets
Pets are allowed at the Home2 Suites.
Deposit is required
Max weight is up to 50 pounds
Up to 2 pets - Dog or Cat
Fee for the time of stay
Please check with Home2 Suites Front Desk if bringing your pet to check availability and the latest in their Pet Policy. Pet policies can change at any time.
Service Animals are welodme
RESERVATIONS
Home2 Suites Flamingo Crossing