Outdoor Water Park at the Liki Tiki Village Resort
Your kids will get really excited as you look at the Liki Tiki Village Pool and Water Park Pictures together. The Liki Tiki Village has much more than just swimming pools. The resort offers the perfect combination of water fun that will have the whole family excited during their stay. Visit one of the two heated pools that are on the property or for something a little more exciting, you might want to take the kids to the Liki Tiki Lagoon. This water park-style play area offers a wonderful Wave Pool that will create gentle waves for everyone to have fun. Take a winding trip down all 5 of the great Water Slides, get soaked by the erupting Water Volcano and splash through a beautiful Waterfall. For the small kids, there is so much to do when you visit the toddler area. Starting with the Zero-Entry to the pool area, enjoy spouting tiki heads and a fun for all dancing fountain. There is also a relaxing Outdoor Jetted Spa for the adults in your group to sit back and enjoy.
Pool and Water Park Information:
Lagoon Pool Hours: Please check with the Liki Tiki Resort for the latest pool open hours
Towels: Located at the Pool Deck
Notice: Pool hours can change without notice. Always check the daily schedule at the hotel for the updated hours to the pools and any events.
Who: The Waterpark is for guests of the Liki Tiki Village Resort.
Lifeguards: Lifeguards are on duty to keep the pool area and slides safe for everyone.
Water Slide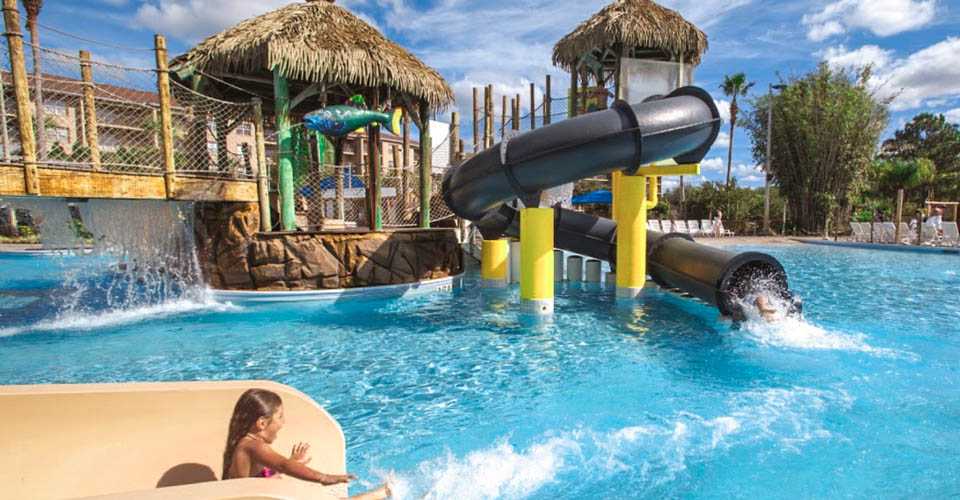 Great for the bigger kids, this large water slide is one of five total at the Liki Tiki Village Lagoon Pool.
---
Kiddie Pool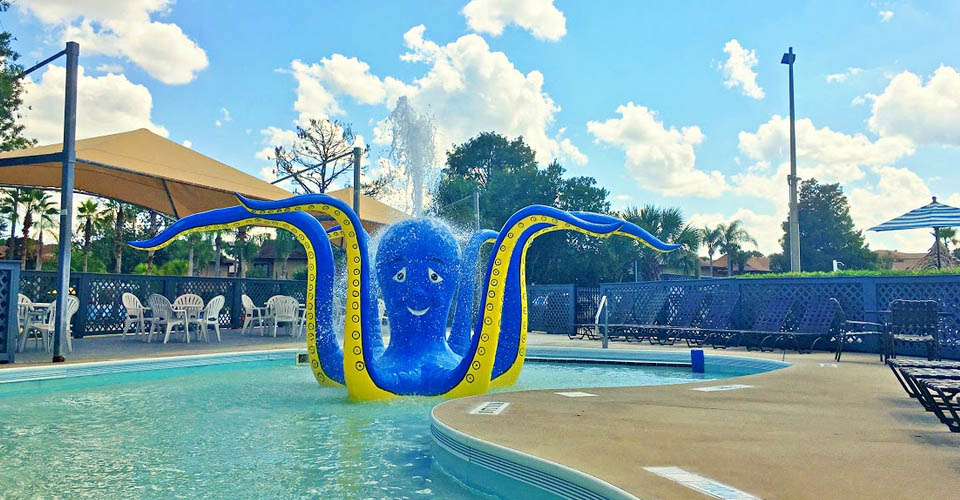 Perfect for the little ones, this shallow pool offers a safe place for kids to splash while you sit and watch.
---
Zero Entry and fountains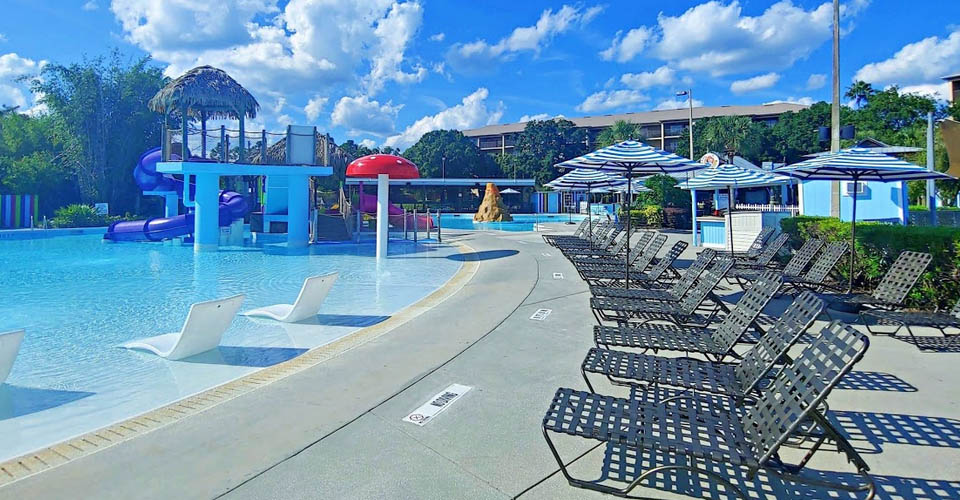 Zero entry with flowing fountains at the Lagoon Pool at the Liki Tiki Village.
---
Hot Tub

Enjoy soaking in the Hot Tub at the resort.
---
Additional Pool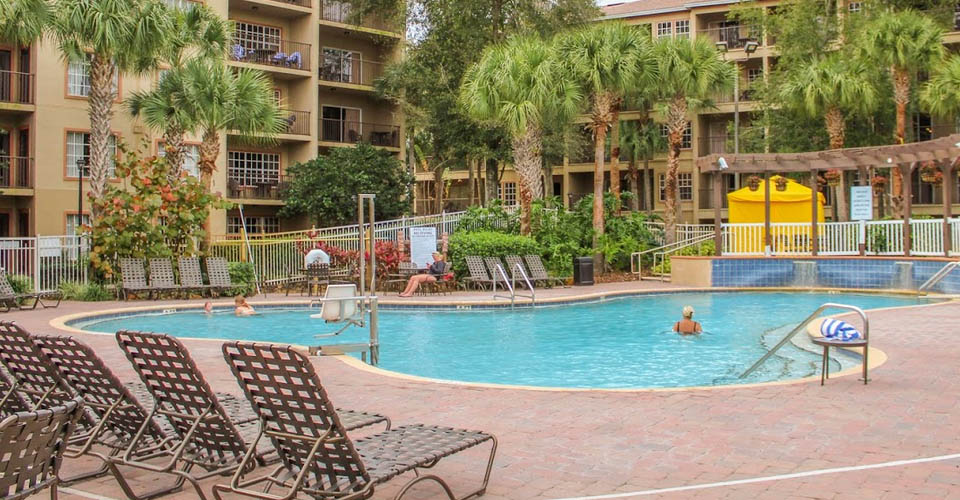 Another pool is available without all of the water park features.
---
Water Sports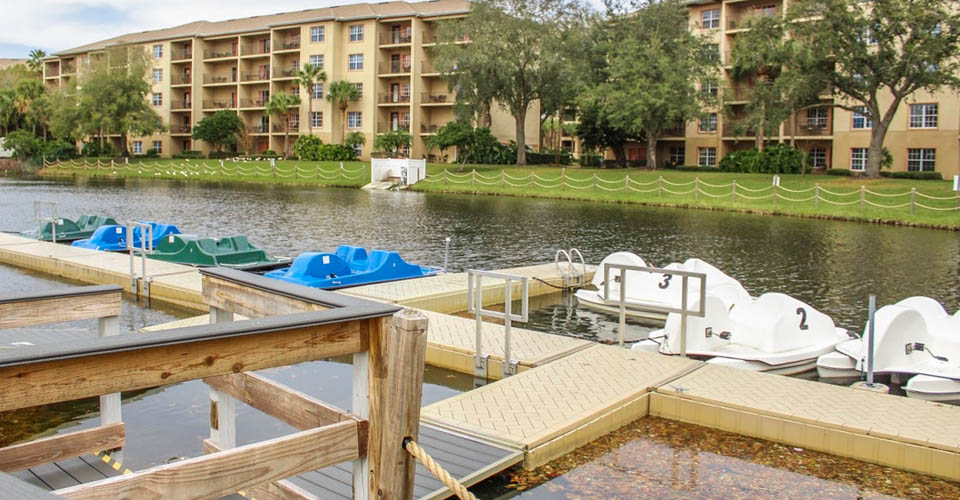 Pedal Boats are fun at the Lake located at the Liki Tiki Resort.
RESERVATIONS
Liki Tiki Village