Pools at Orbit One Vacation Villas
Splash for a day in one of the two Orbit One Vacation Villas Pools located at this Diamond Resort. The larger Family Outdoor Pool is located at the front of the Resort surrounded by the 2 story complexes.
Water Slides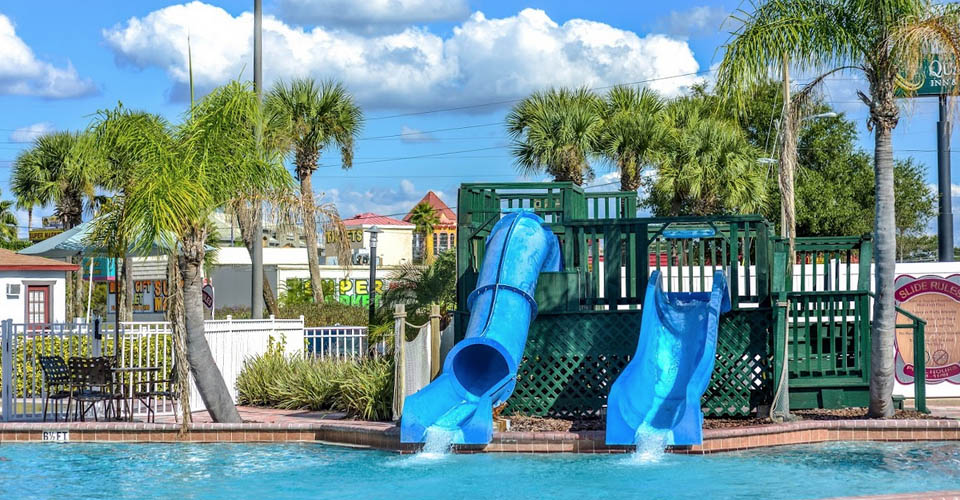 This pool is where your kids will want to spend most of their time due to having 2 Water Slides. The Water Slides are small but they will still have fun using them to drop into the pool for the day.
Additional Pool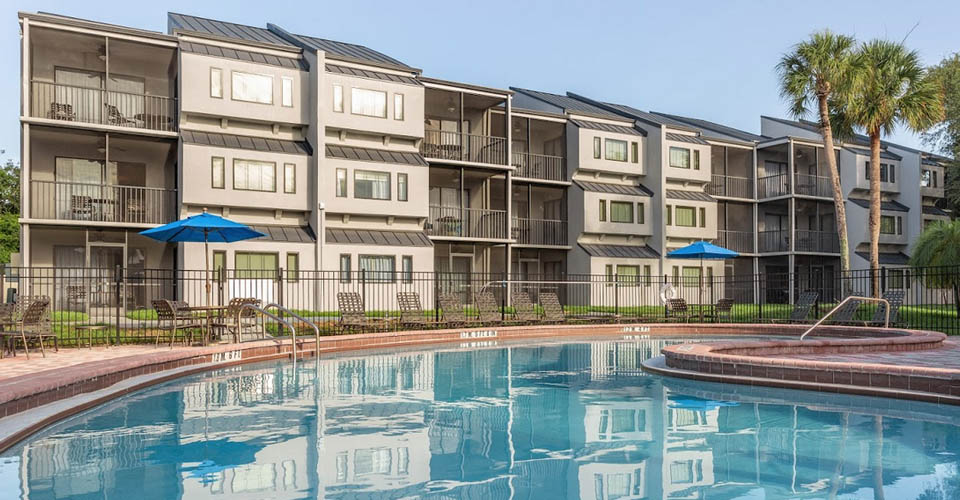 The resort also has another great pool on the backside of the property surrounded by 3 story units. Each of the pools provides towels and has plenty of chairs and lounges to enjoy the sun while watching the kids play.
---
Kids Play area
There is no kids splash area at either of the pools and they also do not have zero-entry access. If you have smaller children, you will need to keep a close eye on them while they are playing.
---
Food by the Pool
It might be a little odd but you will not find any restaurants or bars around the Orbit One Vacation Villa Pools.
RESERVATIONS
Orbit One Vacation Villas