SpringHill Suites at Flamingo Crossing Dining
What options are available when you stay at the SpringHill Suites at Flamingo Crossing Dining? Many of these hotels will offer a complimentary breakfast for each day you stay, and while the SpringHill Suites offers this, they also have a restaurant as well. So, if you get hungry during the day, head on down to Flamingo's Bar and Grille where you will find a casual bar and dining option for Lunch and Dinner.
Starbucks
So many people are lost if they are unable to start out their day with a Starbucks drink in their hand. I say "drink" because Starbucks has so much more to offer than coffee. Located in the lobby restaurant, start your day the way you would at home, by stopping by and getting your hot cup of coffee.
Nearby Restaurants
Staying in the Flamingo Crossing area has its perks. A Target across the street, other small shopping areas and a few places to get some food. When looking around the area, you will find a Five Guys and Dominos Pizza just to mention a couple of options. Heading to Disney Parks and Disney Springs adds a different level of fun and great food. Be sure to map our each day with the food you would like to have.
Food and Drink Options
Complimentary Breakfast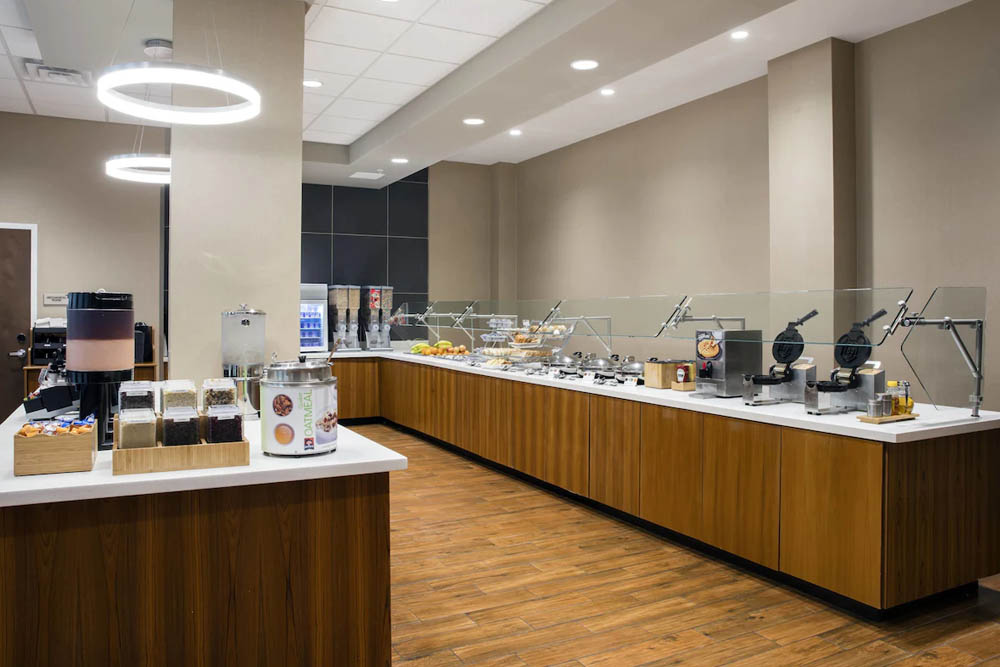 Starting each day with a free hot breakfast just sets the tone for a great day. Kids love the ability to grab the items they are interested in.
Mon - Fri: 6:30 AM - 9:30 AM
Sat - Sun: 7:00 AM - 9:30 AM
Flamingo Bar and Grill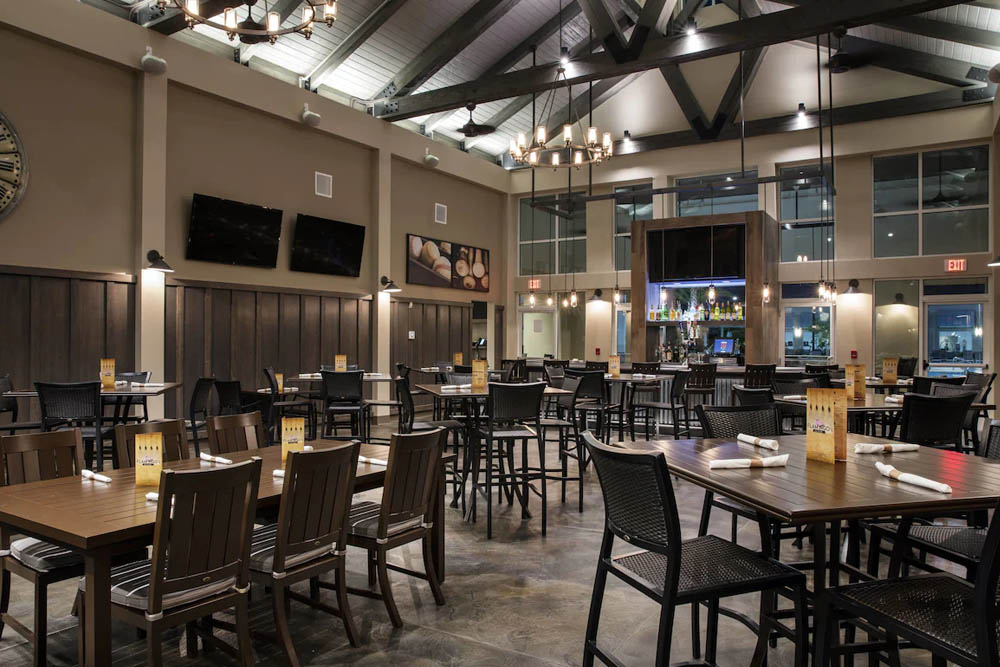 Lunch and Dinner are served at the onsite restaurant Flamingo's Bar and Grille. Enter a casual setting and order something to keep you going through the day without leaving the SpringHill Suites at Flamingo Crossing.
RESERVATIONS
Springhilll Suites Flamingo Crossing