Surfside Inn and Suites Pool
Imagine yourself basking in the sun around a huge Surfboard-shaped pool and this is what you can expect when you visit the Surfside Inn and Suites Pool. The pool is huge and has zero entry on one end with bubbling fountains and steps leading in on the other. A small sandy area is available for the kids and there is plenty of seating around the entire pool. The Surfboard pool does not get very deep and stays at a constant 3.5 feet after the gentle sloping entrance. Plenty of seating is provided to enjoy the sun while the kids are off playing.
Pool and Water Park Information at Universal Orlando Cabana Bay:
Pool Hours: Daily 8am – 11pm
Kids Splash Park: There is not a kids splash park but there are a few bubbling fountain as you enter from the zero-entry point
Zero-entry: One entire end of the surfboard pool is zero-entry.
Hot Tub: There is not a hot tub at the Surfside Inn and Suites
Towels: Located around the Pool
Cabanas: The Surfside Inn and Suites Pool does not have Cabana rentals
Notice: Pool hours can change without notice. Always check the daily schedule at the Surfside Inn and Suites for the updated hours to the pools and any events.
Who: The Surfboard Pool is for Guests at the Universal Surfside Inn and Suites.
Lifeguards: Lifeguards are on duty daily at the pool.
---
Wet seating in the pool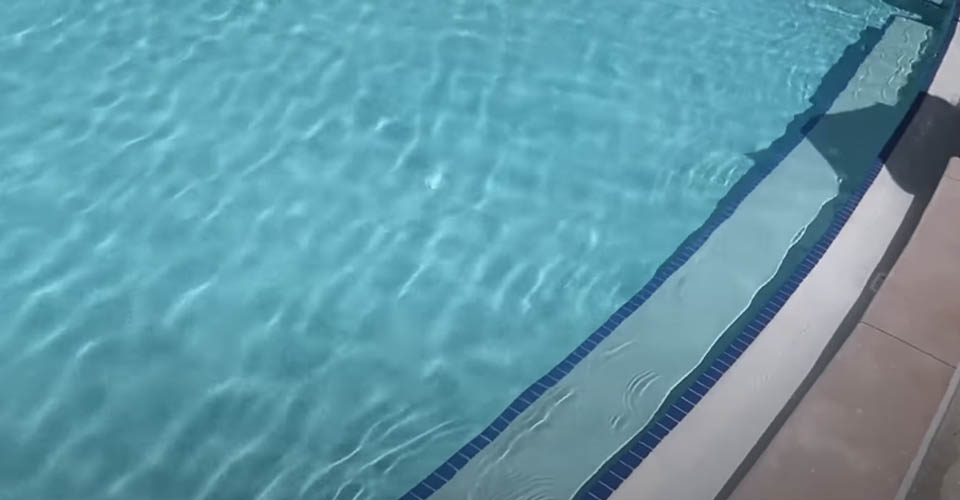 A great feature of the Surfboard pool is the ledge that spans the entire circumference of the pool. Great for sitting and staying cool, talking to friends, or just watching the kids as they play and splash about.
Zero-Entry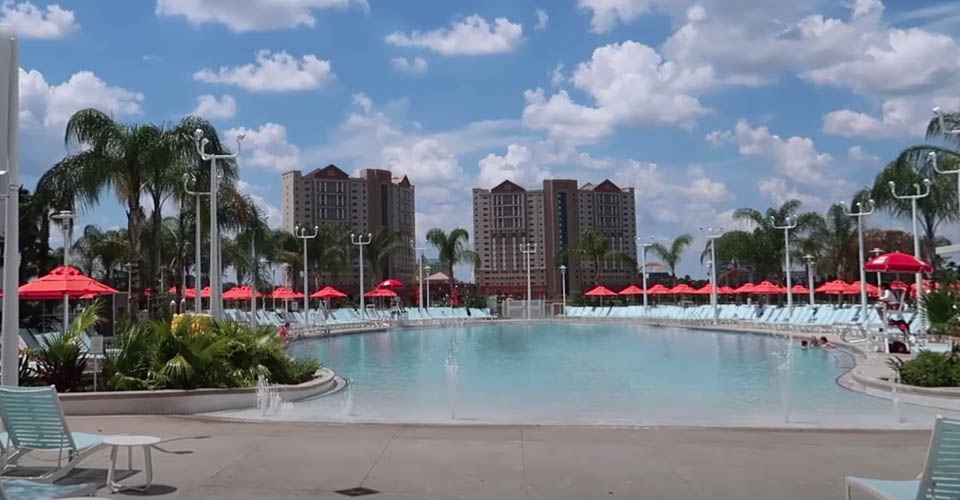 Adding safety to the Surfboard pool for the little ones is very important. Having an entire end of the pool dedicated to a zero-entry point is wonderful. Kids will also enjoy the bubbling fountains.
Sand Bar Beach Bar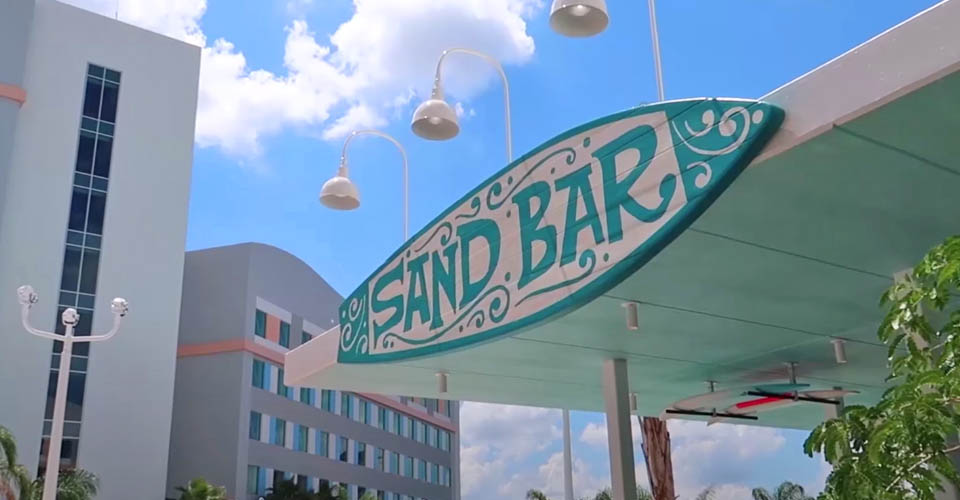 Adult beverages are sold at the Sand Bar. Coke Machines are around the back for the refillable mugs.
Towels
Towels are provided at the Surfboard Pool
Frequently Asked Questions: Surfside Inn and Suites Pool
Are towels provided at the Sufside Inn and Suites Pool?
Yes, towels are provided as you enter the gate at the surfboard pool
---
Are the pools heated?
Yes, the surfboard pool temperature is maintained throughout the year
---
Is there a hot tub?
No, since the Surfside Inn and Suites is in the Value line of Universal Resorts, you will not find a hot tub.
---
Are Cabanas available?
No, there are not any cabanas at the Surfboard Pool
RESERVATIONS
Surfside Inn and Suites