Surfside Inn and Suites Standard Room
Beach-inspired standard rooms await your arrival at the Surfside Inn and Suites. Booking a Surfside Inn and Suites Standard Room gains you access to all of the fun in Universal. These standard hotel rooms are designed to be clean and comfortable while giving you the Universal Resort experience for an inexpensive price.
Room Amenities:
Size: 313 sq ft
Sleeps: 4 Guests
Views: Courtyard, Pool and Parking Lot
Internet: WiFi
Main Space: 2 Queen Beds, Flat Screen TV, Desk, and chair, small refrigerator
Bathroom: Tub/Shower unit, Sink, Closet, split design for ease of getting ready
Additional Amenities: Hair Dryer, Iron and Ironing Board
Laundry: Private laundry is not available
TV's: 1 Flat Screen
Outdoor Space: Rooms do not have balcony
Standard Room with 2 Queen Beds
The Standard Rooms at the Surfside Inn and Suites provide you a space of 313 square feet and include two (2) queen beds to easily sleep up to four (4) guests. Views of the Pool are available but cost slightly more than the rooms facing the parking area.
Entertainment and Desk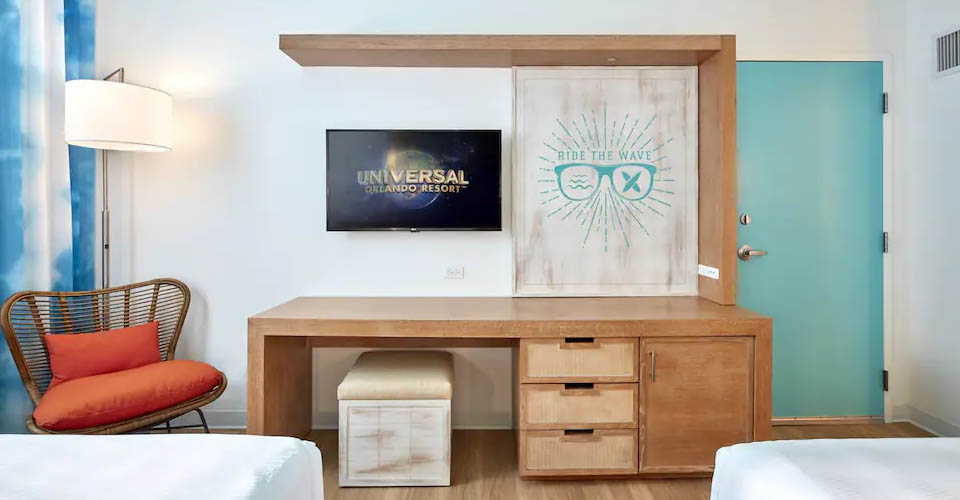 The Flat Screen TV is large and mounted on the wall in the Surfside Inn and Suites Standard Room for entertainment. A desk is also provided with a cube-style chair to add to the overall beach, comfortable design of the room.
Storage Space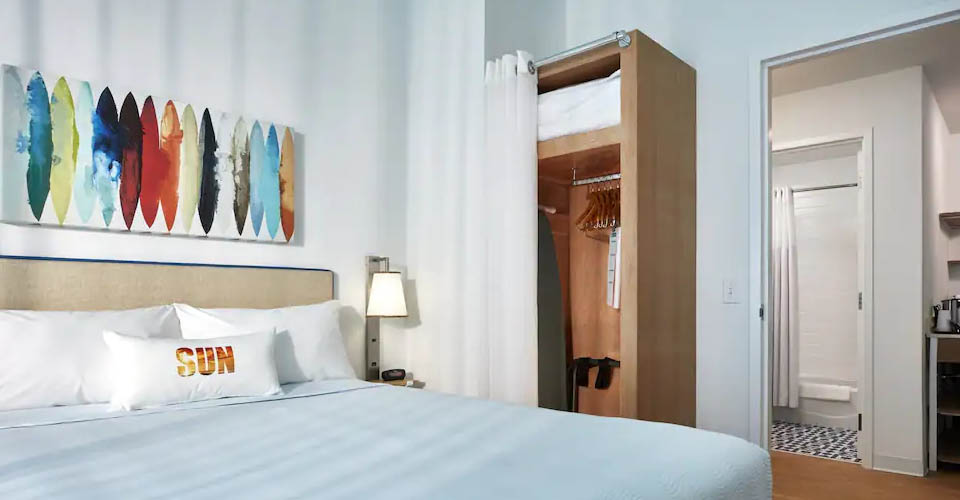 Each of the standard rooms comes with a small closet area to hang clothes. There are also three (3) drawers in the dresser/entertainment center. Each of the Queen Beds is raised and has a lot of under-bed storage for suitcases and other items.
Bathroom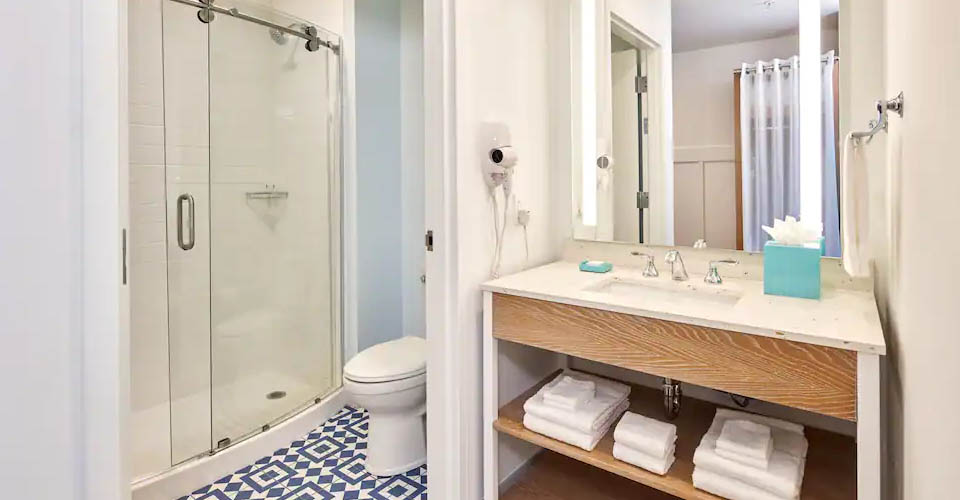 Enter the Bathroom in the Standard Room at the Surfside Inn. Split into two (2) sections, the bath has an area to get ready at the sink while someone else is taking a shower. This makes getting ready in the morning a little easier.
RESERVATIONS
Surfside Inn and Suites