Universal Volcano Bay Honu – Multi-person Water Slide
If you have already made it through the Ika Moana "Turtle", it might be time to try something with a little more daring. As you make your way to the top of the Universal Volcano Bay Honu water slide, you have the opportunity to see why they call this ride the "Whale". You will see riders get in the 5-person tube and zip down the first steep drop, gaining speed to zoom up the first vertical incline. Excitement, and fear fill the faces of riders as they peak at the top and head for the second drop and incline.
Honu Information: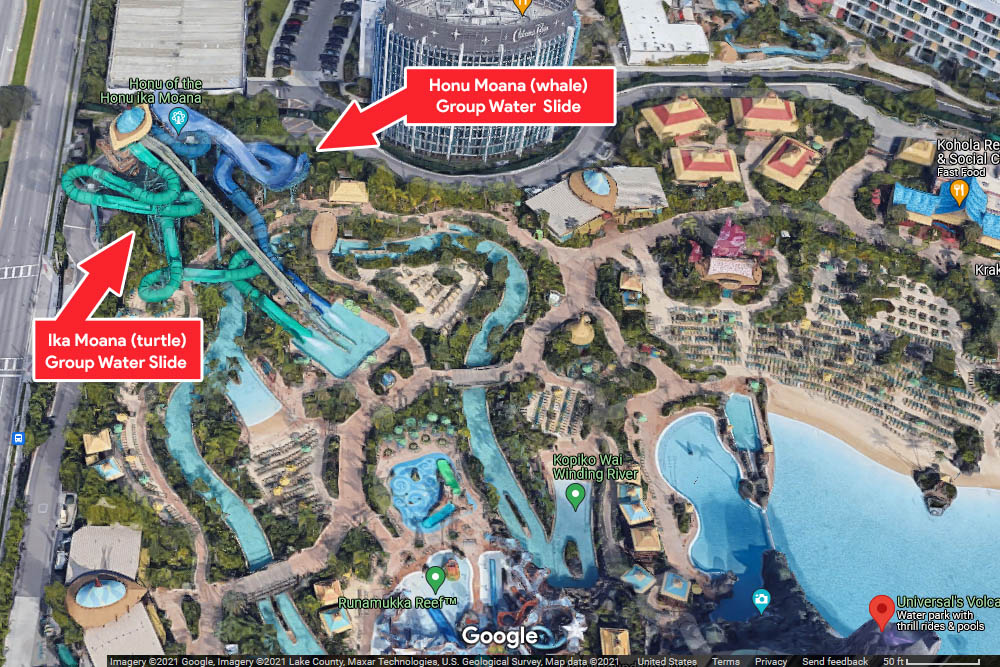 Thrill Level: Moderate
Express Pass: Yes
Riders: At least 2 but up to 5
Min Height: 48″
Max Weight: 700 lbs combined
Ride Photo: Not Available
Honu – Whale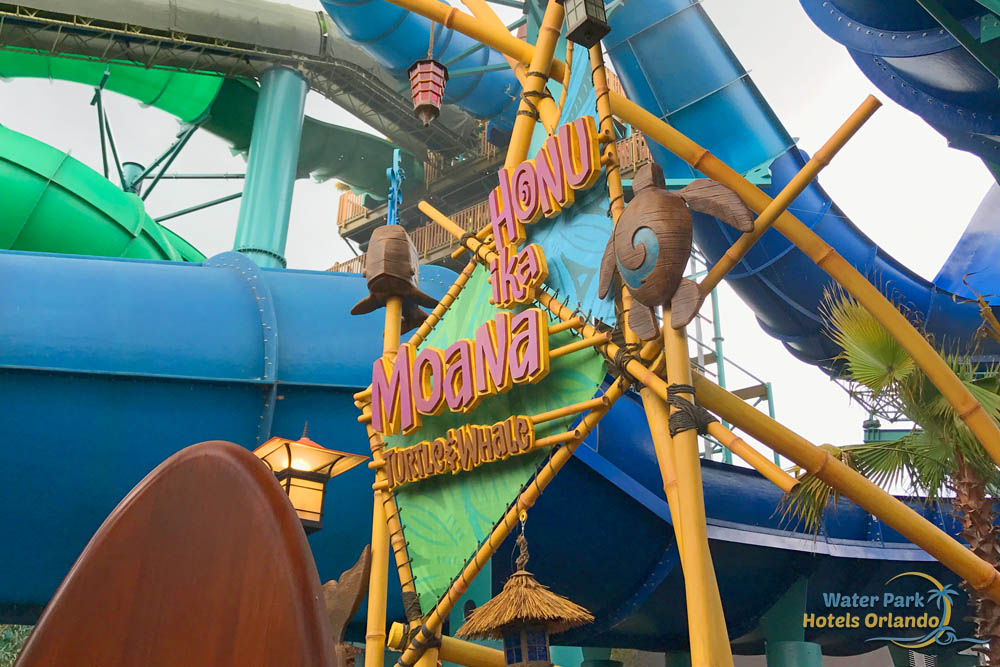 Once at the top, you get situated in the tube with at least 2 guests but up to 5 total. It might come as a surprise if you have a full raft as the ride is more intense with the more weight you have. As the Volcano Bay water slide attendant helps to get you started, you immediately enter an enclosed section of the tube, make your first turn and see the first drop. Preparing yourself for the drop, you head for the first incline. Water sprays over the raft as you ride up the slope, a slight feeling of weightlessness is felt as the raft slows and changes direction down the slope to the next drop. The next incline is similar to the first but you are no more prepared for the feeling you experience. From the 2nd incline, you ride along until the final drop into the splash zone.
Ride with Friends and Family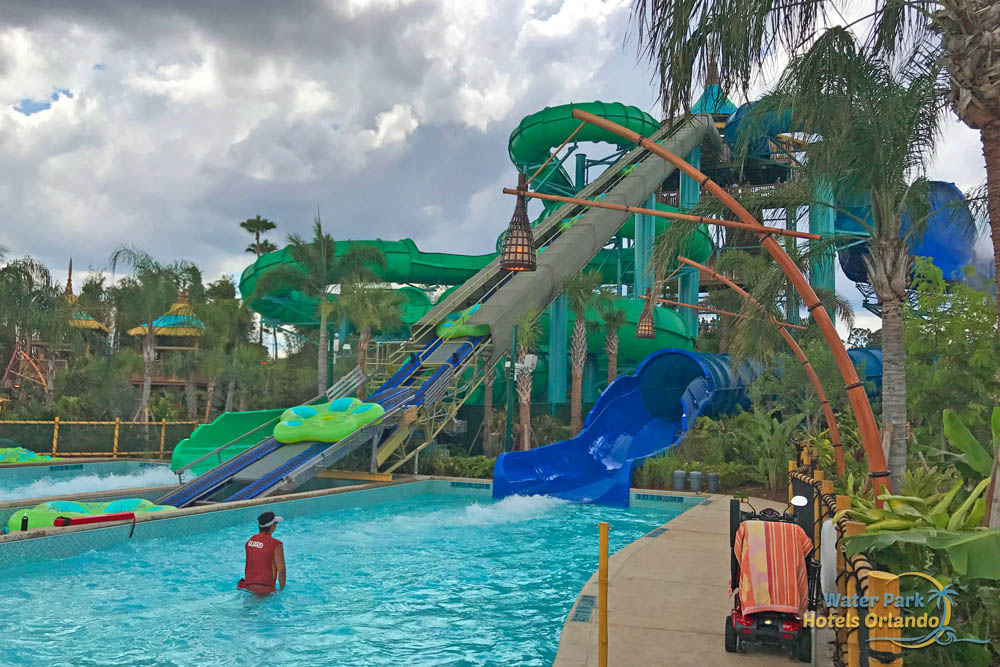 Riding on water slides is always a fun experience but sharing this with family and friends adds to the fun. Not only do you get to experience the ride, but when you go on the same ride with others, it builds a time of togetherness. Something to discuss later and have fun while sharing. There is just something special about these large group tube rides that add to the fun.
be sure to try out the Turtle
If the Honu was the first slide you rode in this group of water slides, be sure to also give the Ika Moana a try as well. While the "Turtle" might not have the adrenaline rush of the "Whale", it is still a fun ride and one you can enjoy with others.