Volcano Bay Ika Moana – Multi-person Water Slide
Great for families or a group of friends, the Volcano Bay Ika Moana has seating in a large tube for up to five (5) guests at a time. As you climb the tower to get to the start of this group water slide, you notice that there are actually two options at the top. For a more gentle, subdued ride down to the bottom, the Ika Moana is the green water slide, called the turtle. More extreme adventure comes from the blue water slide, the Honu or whale which tosses you up a couple of steep slopes (the whale's tail) until you get sent to the splash zone. Both options are a lot of fun and use the same 5-person tube setup.
Ika Moana Information: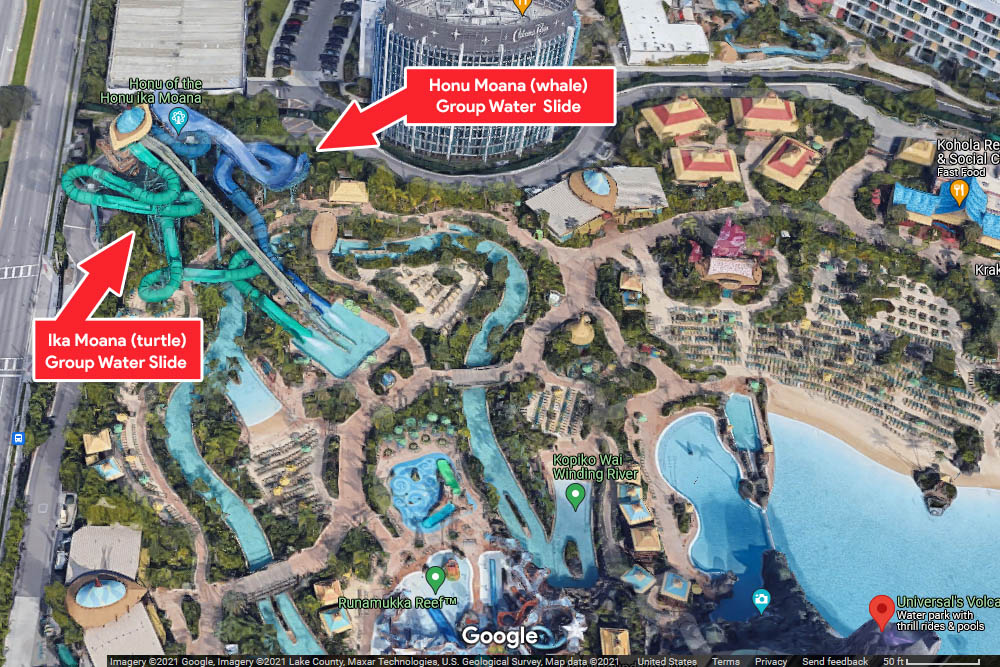 Thrill Level: Moderate
Express Pass: Yes
Riders: At least 2 but up to 5
Min Height: 42″ but anyone under 48″ must have a supervising companion
Max Weight: 750 lbs combined
Ride Photo: Not Available
Ika Moana – Turtle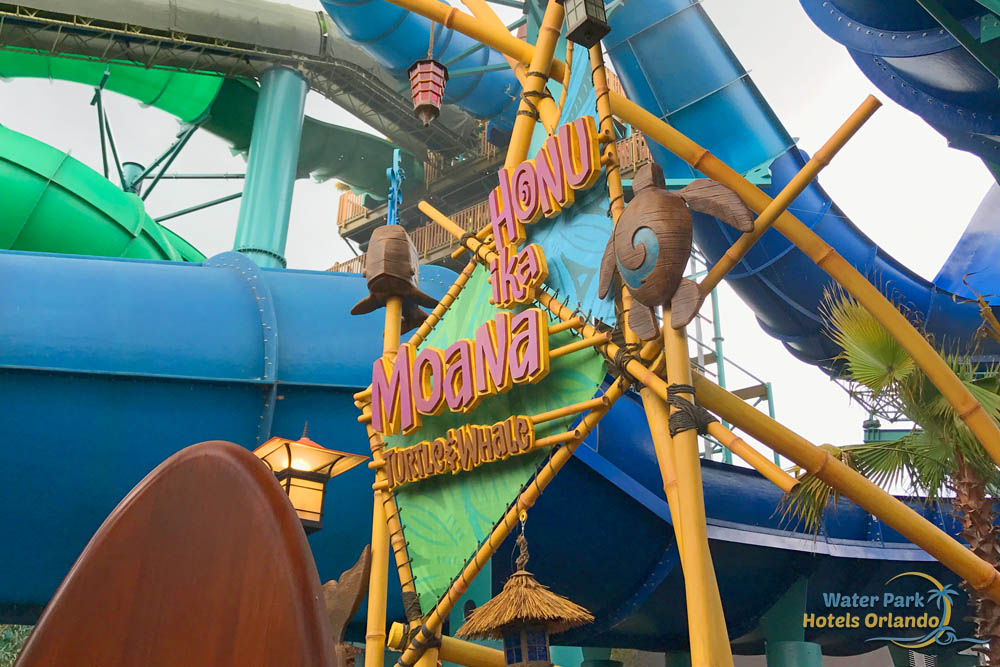 The more moderate twists and turns of the Ika Moana give this group water slide a more mellow feel when comparing it to the Honu Moana. Still, it is a wonderful ride with small drops and turns with waterfalls and spraying water as you make your way to the splash zone at the bottom. You must have at least two (2) riders in each of the 5-person tubes to start your adventure. If you are a single rider, you will be paired with at least one more person.
Great Family and Friends ride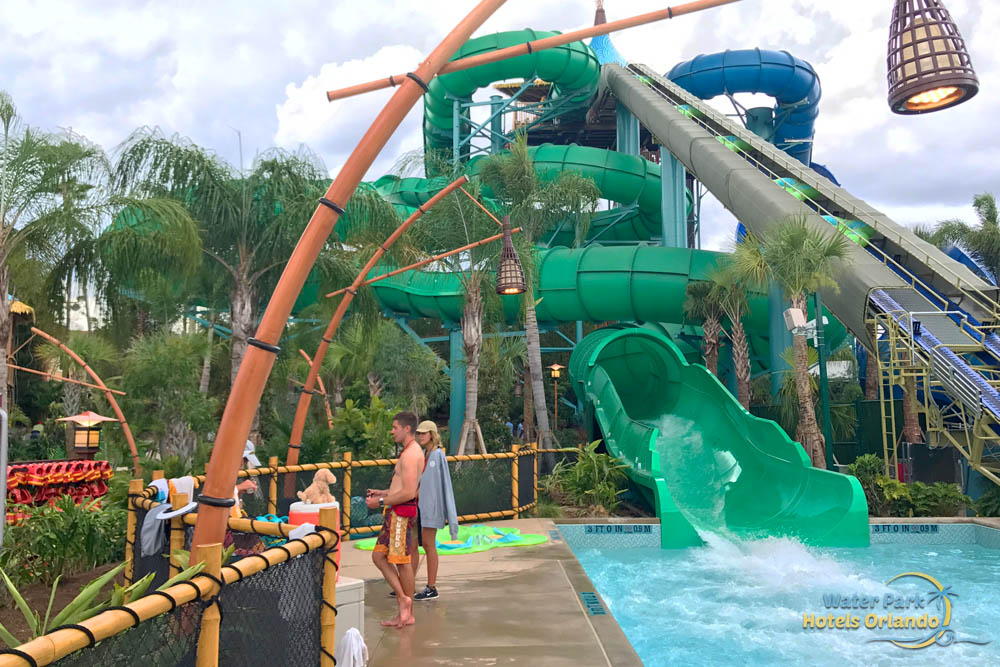 Experiencing the drops and curves with people you know adds to the memories and the fun that you can share with one another. A great family ride, the Universal Volcano Bay Ika Moana is available to ride as long as you are taller than 42″. Anyone under 48″ must be supervised by someone larger on the way down the slide. Friends can laugh and experience a great time on this amazing group water slide as well.
Step up to the next level of excitement
Once you have conquered the Ika Moana, turtle portion of this ride, you might be ready for something a little more daring. Right next to the Ika Moana, the Honu, or the Whale, is the blue water slide with large walls to climb as you make your way to the bottom. Be sure to give this one a try. It will add some adventure to your day.