Volcano Bay Premium Seating
Walking around the Volcano Bay Water Park, trying to find that perfect spot before they are all taken, can be a daunting task. If this is something you would rather not do, consider getting one of the Volcano Bay Premium Seating spots. Premium seating is located near the Waturi Beach Wave Pool, just behind the beach area. It is in a slightly secluded area away from all of the normal crowds in the water park.
What comes with Premium Seating at Volcano Bay?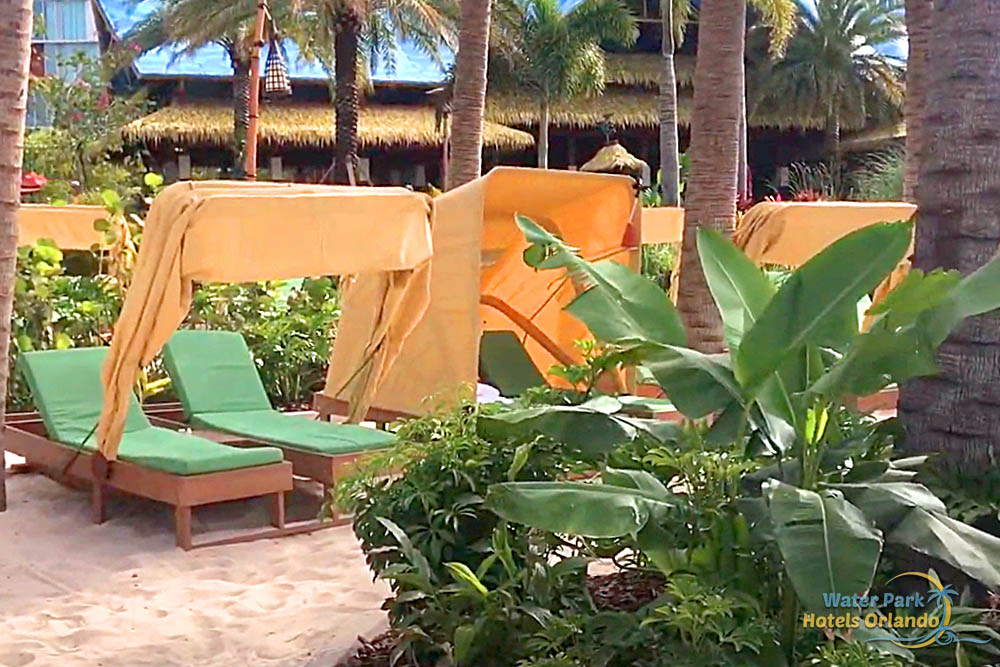 Two (2) padded lounge chairs
Canopy over both loungers
Lockable storage located between the two chairs
An attendant to get you food and drinks
A guaranteed location that does not change during your visit
Shade when wanted from the canopy
Is Premium Seating at Volcano Bay worth it?
If you want a guaranteed spot to come back to throughout your day with padded loungers for two and a built-in storage locker, then the Premium Seating might be worth it. do you like the ability to raise a flag and have someone come to you to take your food and drink order and bring everything to you? If so, the Premium Seating at Volcano Bay might be worth looking at. Some guests have mentioned that it is really nice to have the premium seating but you might want to spend a little more and get one of the Volcano Bay Cabanas instead.
Where is the Premium Seating at Volcano Bay?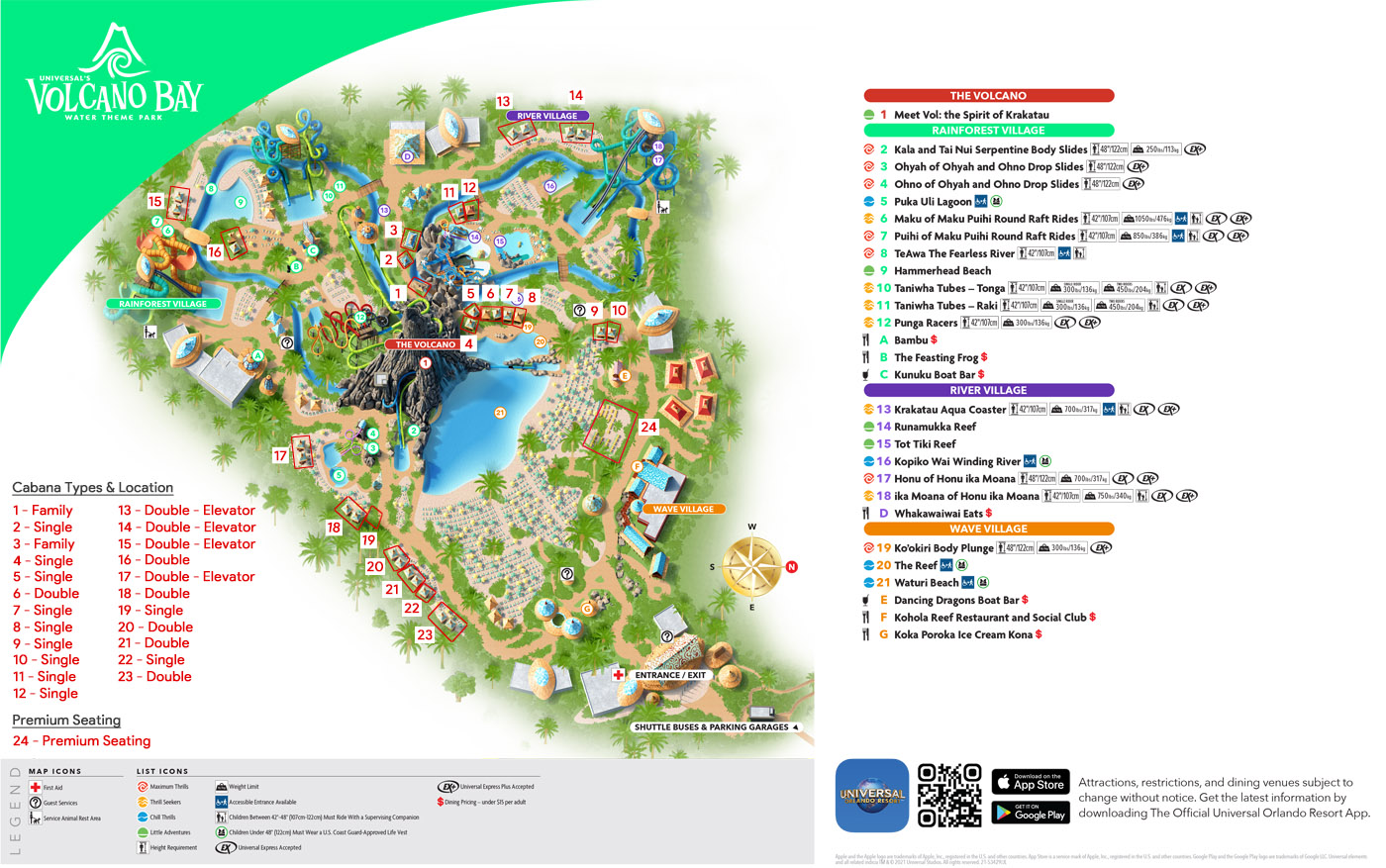 All of the Premium Seating is located near the Waturi Beach Wave Pool. Great views of the Krakatau Volcano can be seen from many of these seats. As you enter the Volcano Bay Water Park, head for the Volcano and stop at the Concierge desk. Let the attendant know that you have reservations for Premium Seating and someone will walk you to your location.
How do you reserve Premium Seating?
The best way to reserve Premium Seating is to contact the Volcano Bay Booking number (877-801-9720). Once you call this number, just let Volcano Bay know what day you will be visiting the park and you are interested in renting Premium Seating. Remember, each reservation includes a two-person seating area with a canopy and built-in locker. If you have more than 2 people, be sure to let them know so you can book the number of Seating areas required.
How much is the Premium Seating at Volcano Bay?
This is a very good question. The pricing for Premium Seating changes throughout the year, depending on the crowd levels so be sure to ask what the cost will be when you reserve through the Volcano Bay Booking number (877-801-9720). At the time we added this information, the rates were ranging between $29.99 and $69.99 per Premium Seating area.
Important Notice:
Prices were correct at the time this article was added to Water Park Hotels Orlando. For the latest pricing, please contact Volcano Bay reservations direct at (877-801-9720)
If you rent Premium Seating for the day are your tickets to Volcano Bay Free?
This question comes up quite frequently, but No, you do not gain entry to Volcano Bay for Free just because you have reserved a Premium Seating area. In fact, even if you rent the more expensive Volcano Bay Cabana you do not get free entry to the park. You must already have your pass to Volcano Bay to get in the park.