The Italian Harbor
If it is an exotic Italian style vacation you are dreaming of but you also want all of the fun that you can have on a trip to the Orlando area, you might want to look at the Loews Portofino Bay Hotel. This Universal Resort might be just the ticket you are looking for to get some well needed relief from the standard day-in day-out living that you are accustomed too. The entire family will love the property and the amenities are all first class and created to meet the needs and desires for their guests.
View a full list of Portofino Bay Hotel Accommodations, Amenities and Dining
Amenities and Activities at Portofino Bay Resort
Rooms and Suites at Portofino Bay
Choose the accommodations that meet the stay you want to have on your vacation. There are standard rooms, deluxe rooms and suites of all varying sizes available to choose from. The room size and layout is only one area to consider when you are selecting a place to stay, you also want to be aware that there are many different views as well. Maybe you would like to walk out on the balcony in the evening and enjoy some time looking over the beautiful bay filled with boats to make this feel like a traditional Mediterranean village or you might lean more towards having a view of the beautiful Venetian styled gardens. Any way that you go, you really can't go wrong. The beauty that surrounds you is soothing enough no matter where you stay.
Beach Pool with Long Slide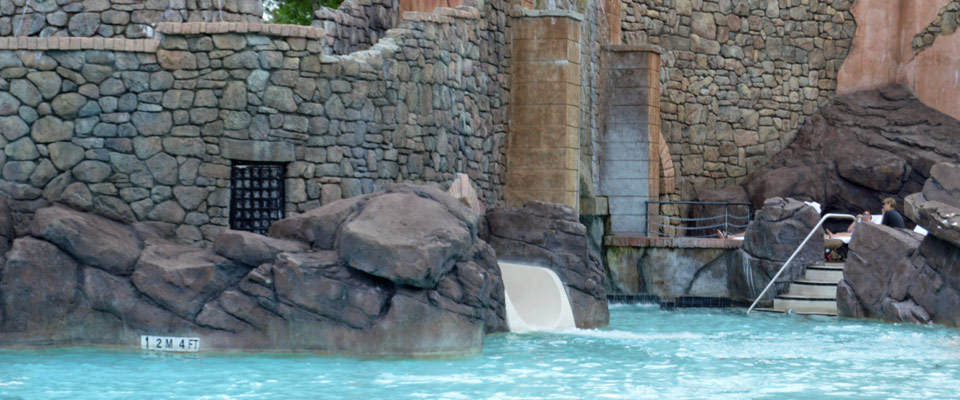 The water fun is another area that is normally a contributing factor to finding just the right location for your vacation and Portofino Bay does not disappoint in this area. The Beach Pool is a very large water fun location on the property that is so much more than a Swimming Pool. The kids will have a great time on the large twisting Aqueduct style water slide and the younger ones will splash for hours in the zero-entry shallow wading area with multiple water fountains spraying in the air. There are 2 additional more quiet pools on the resort property as well. If you want to have some time to just sit back, relax and read, you might consider finding your way to one of these.
Restaurants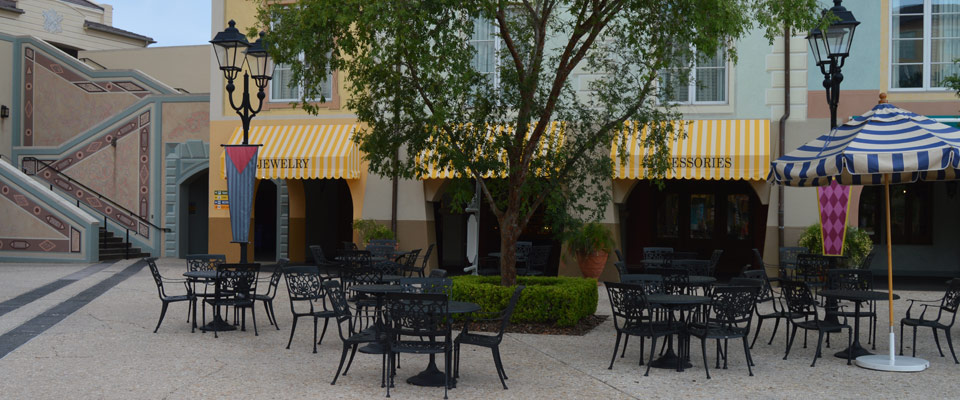 Dining is not a problem when you have a total of 8 restaurant and lounge locations without even leaving the resort. If you find that you are looking for something that is not on the property, you can take a water taxi to City Walk and enjoy one of the many dining pleasures that they have as well.
Things to do
Enjoy other fun activities like a large arcade that the kids will enjoy or try a fun, friendly game of Bocce Ball. Take a walk around the property and see the architecture or just look out across the bay. There is so much to do that it will take some serious planning to get it all in during your stay but it will be well worth it.