Shuttle Service at the Disney Value All-Star Movies Resort
Located in front of Cinema Hall you will see multiple Disney Shuttle stops where buses will pick you up and take you to your favorite Disney World destination. The Disney All-Star Movies Resort Shuttle Service is complimentary, yes, FREE for all guests visiting Disney World. As you stay in your comfortable room just realize that when you are ready to go to the Magic Kingdom, Hollywood Studios, Epcot, Animal Kingdom, and even Disney Springs, just head up to the bus stop and hop on. So much easier than staying offsite and having to drive in, pay for parking, fight with all of the Orlando traffic, it is all around a much better option. You will probably find that once you stay at a Disney Value, Moderate or Deluxe Resort you will never want to stay anywhere else.
Some Helpful Tools
Want to visit somewhere outside of Disney World? "Oh no!", says Mickey, "Not off of Disney World". Yes, you might find that you want to head over to SeaWorld or even Universal and check out Harry Potter World for something different. This is all well and good but you will have to find your own transportation there. That is okay, there are easy ways to get around such as calling an UBER or the local Mears Taxi Service. Here are some helpful links if you need transportation around the Orlando area.
Orlando All-Star Movies Transportation options
How does the Disney Shuttle work from All-Star Movies Resort?

Starting 1 hour before the Disney Parks opens until 2 hours after they close, Disney World Bus Transportation is running you back and forth to the All-Star Movies Resort. Shuttle Bus transportation is provided free of charge with your stay at any of the Disney Resorts. It is a pretty simple process to get on a shuttle just walk out of the front of Cinema Hall and locate the bus stop that has a sign for your desired dropoff point. Remember that if you stay in one of the Preferred Rooms you will be closer to Cinema Hall and have a much shorter walk to the Family Pool, the Food Court and the Disney Transportation.
Sharing the Ride
It is worth noting that the All-Star Resorts are in a line with each other and when possible, the buses will stop at each resort to pick up passengers until the bus is full.
What about transportation to Universal Studios and Islands of Adventure?

As you would probably expect, Disney doesn't offer bus services to Universal Orlando Theme Parks. If you step outside of the Disney World grounds, you are on your own. A couple of good options would be to use a Mears Taxi or setup Uber.
How do I get to SeaWorld and Aquatica?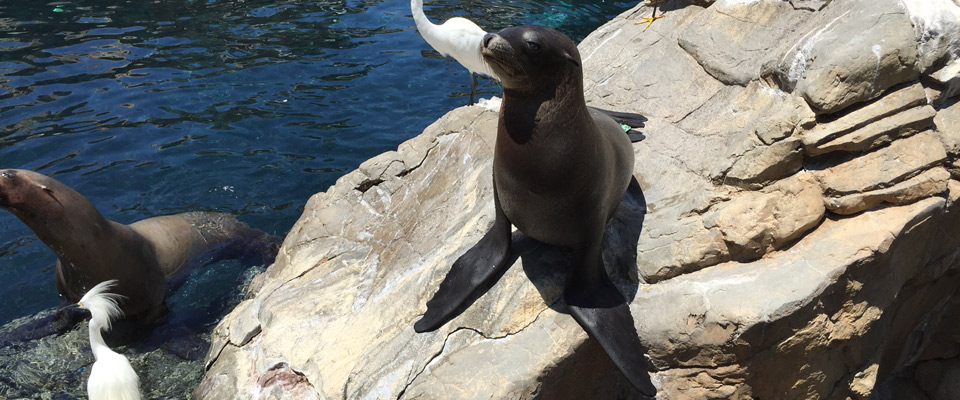 For a completely different type of scenery, many guests will book a day a the Orlando SeaWorld Theme Park. A unique experience can be found around dolphins, whales and many other aquatic features. Be sure to book a Mears Taxi or Uber to get you back and forth.
How far away is MCO Airport? Is there a free shuttle from the Airport?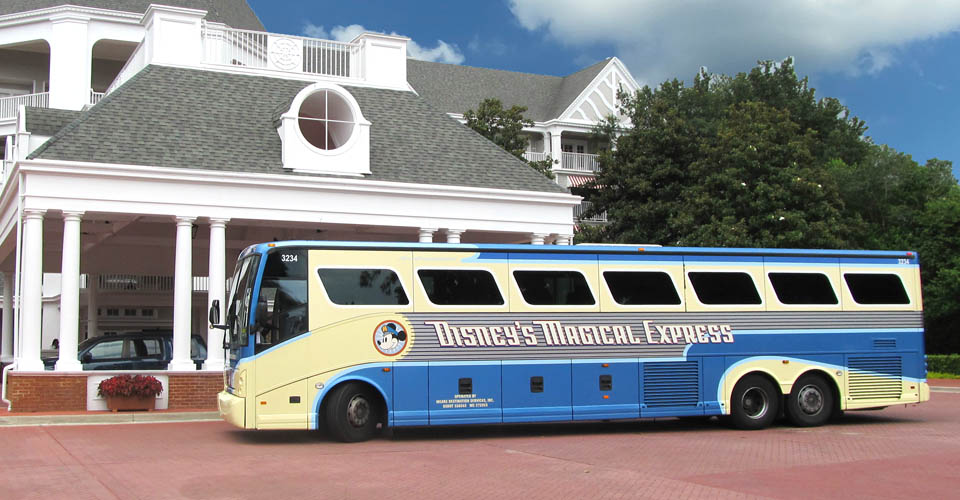 When you stay at the Disney World All-Star Movies Resort, you get first class service from the Orlando airport by using the Disney Magical Express. The MCO (Orlando International Airport) is about 25 miles away and takes about 30 minutes to get to. Be sure to reserve the Disney Magical Express before you get to Orlando. You can contact the Disney reservation line to set up this service. In the US call 407.939.1936 or in the UK call 0800.16.90.730 and get your Magical Express ready for your pickup.
RESERVATIONS
Disney's All Star Movies