Dining at the Beach Club Disney World Resort
A Beach and Boating theme flow through all of the Disney Beach Club rooms and fill the air with wonderful aromas of upscale, New England dining. From the sit-down, premier dining at the Yachtsman Steakhouse to the Market at Ale & Compass with quick service options, the Beach Club has some fantastic flavors to try while visiting. Oh, and be sure to take your kids to the Beaches and Cream 50's parlor where you can get great burgers and watch others try to devour the "Kitchen Sink". More on this below. A huge delight for the kids is a character breakfast and the Beach Club has this offered at the Cape May Cafe. Reserve your seat early as they tend to fill up.
List of Restaurants at the Beach Club Resort in Disney World
Yachtsman Steakhouse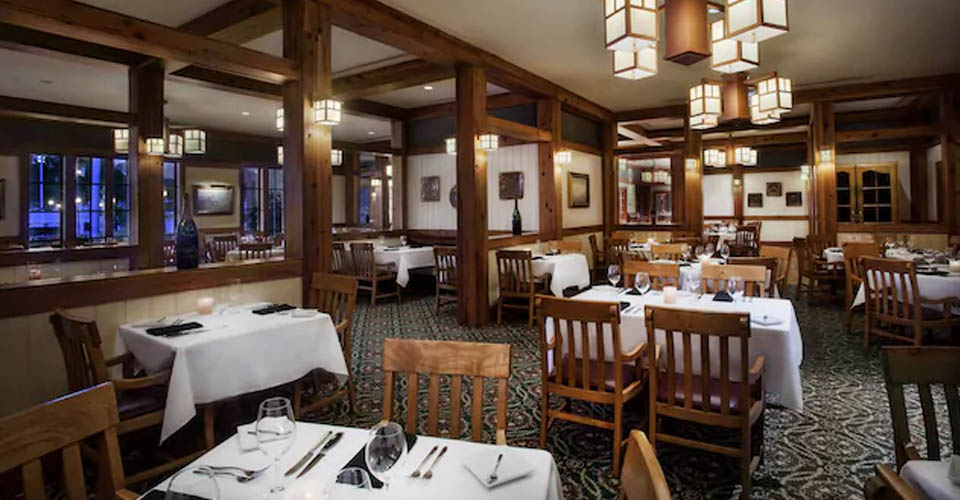 Walk into the Yachtsman Steakhouse and feel as if you are visiting a top-shelf restaurant on the beaches of a New England town. The best in steaks and seafood, prepared to perfection every time you visit.
Dress Code
There is a dress code to follow at the Yachtsman with the Men wearing Khakis, slacks or dress shorts and a shirt with a collar. You are welcome to wear a sports coat or a dinner jacket but this is not a requirement. Ladies need to wear skirts, dresses, dress shorts or capri pants. Reservations
Reservations are highly recommended and can the Yachtsman Steakhouse can be booked up to 180 days prior to your visit.
Open Weekdays from 5:00 PM to 9:30:00 PM
Serving Dinner only
Reservations are recommended and can be made up to 180 early
Dress code must be maintained
Cape May Cafe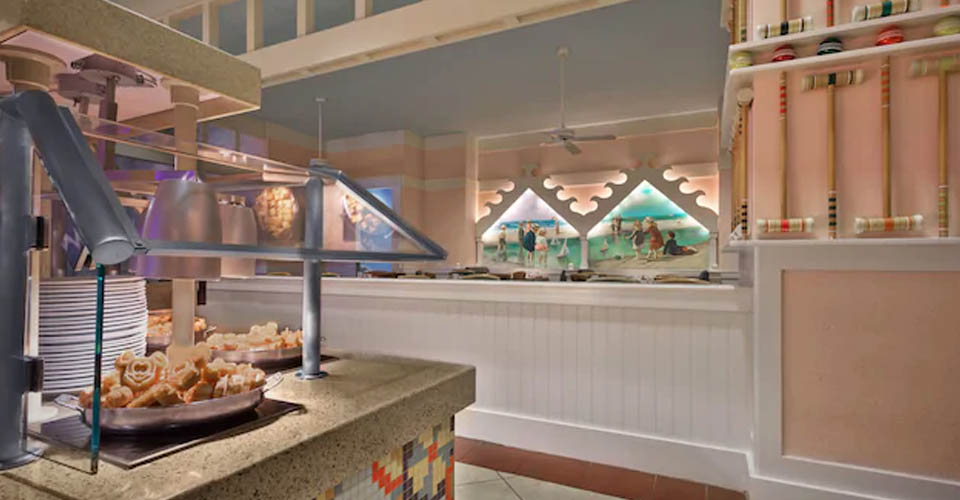 Colorfun, fun and exciting, Cape May Cafe is the place where your kids will want to take you for breakfast. Dinner is a wonderful experience as well but the Character Breakfast at the Cape May Cafe is a fun adventure for everyone in the family.
Minnie's Beach Bash Breakfast
You can't go wrong with a breakfast with Mickey and Minnie in the same location. Get out your cameras and take some great pics of your kids enjoying a great breakfast with Mickey Waffles, eggs, fruit, pastries and much more. If you have your Disney Photo Pass, this is a great time to use it.
Open from 7:30 AM to 11:00 AM
Reservations are recommended and can be made up to 180 early
Casual Attire
Characters you might see: Mickey Mouse, Minnie Mouse, Goofy, Donal Duck
Seafood-and-More Dinner Buffet
The Beach Club has the perfect Buffet if you are looking for some delicious Seafood. The Seafood-and-More Dinner at Cape May Cafe is full of Clams, Crab legs, Shrimp and more with ribs and chicken. The sides are as good as the meats and be sure to get filled up on the desserts.
Open from 5:00 PM to 9:00 PM
Reservations are recommended and can be made up to 180 early
Casual Attire
Disney Characters are ONLY at the Breakfast - you will not see them at the Dinner Buffet
Beaches & Cream Soda Shop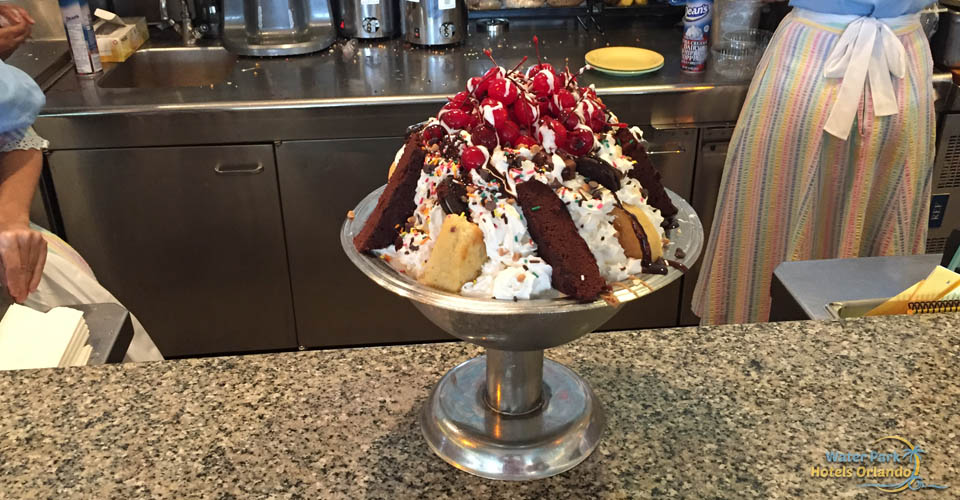 Looking for some of the best Ice Cream and sweets in Disney? Stop by the Beaches & Cream Soda Shop where you can get the famous Kitchen Sink (8 scoops of ice cream and every topping available with, yes, a "whole can of whipped cream"!) Dive in to this delicious treat and everyone will be watching to see if you can finish it. On top of desserts, the Beaches and Cream Restaurant has great diner food with sandwiches and hamburgers.
The Market at Ale & Compass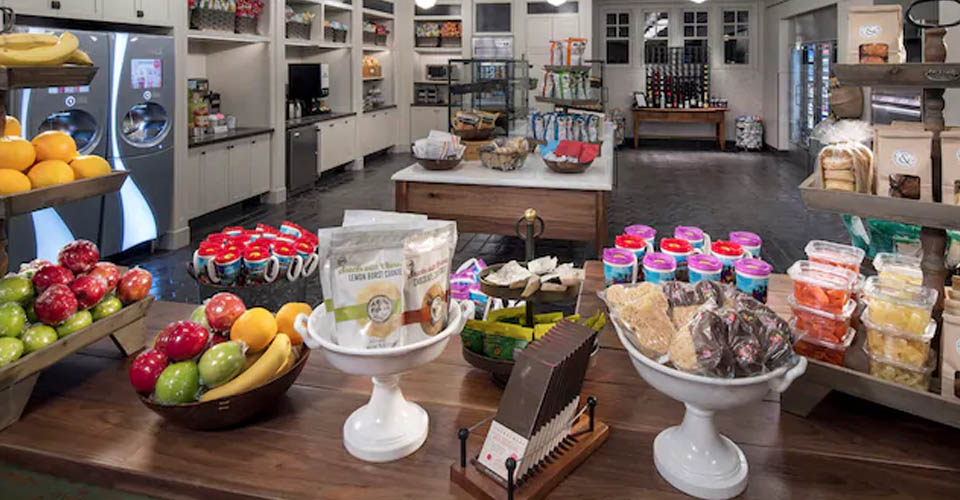 Disney Merchandise along with some great Breakfast and Lunch items can be found at the Market at Ale & Compass.
Open from 7:30 AM to 5:00 PM
Dress: Casual
Beach Club Marketplace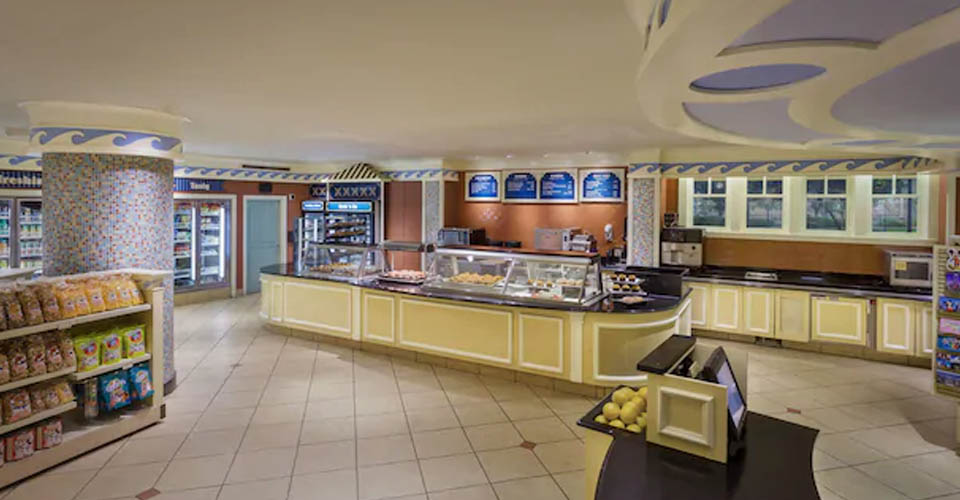 The Beach Club Marketplace is where you can get some goodies to stock up in your room but also stop by to get some great breakfast or grab-n-go items throughout the day. Open until 11pm, the Marketplace has what you are looking for at any time of the day.
Open from 7:00 AM to 11:00 PM
Room Service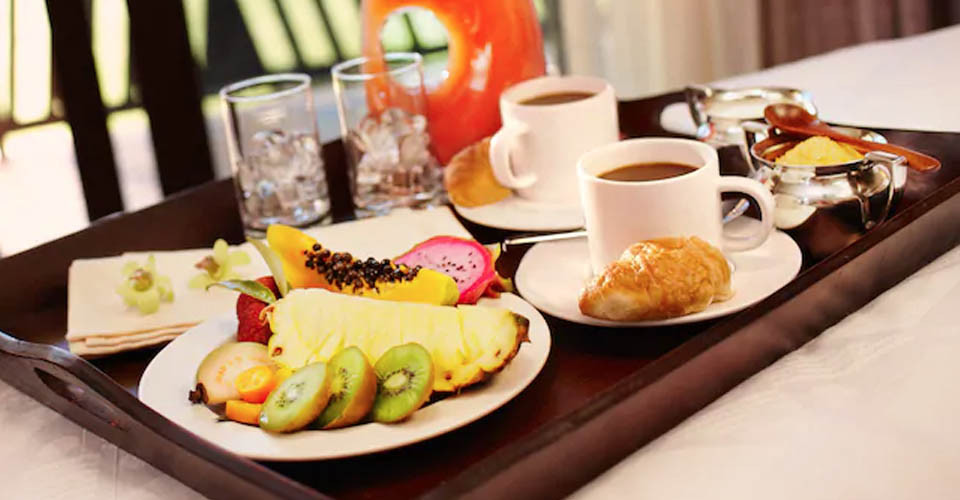 Looking out over the beach along the shoreline of the beautiful lake around the Disney Beach Club is a perfect way to start or end your day. Ordering room service and eating on your balcony can be a fun way to dine once or twice during your visit.
Hurricane Hanna's Waterside Bar & Grill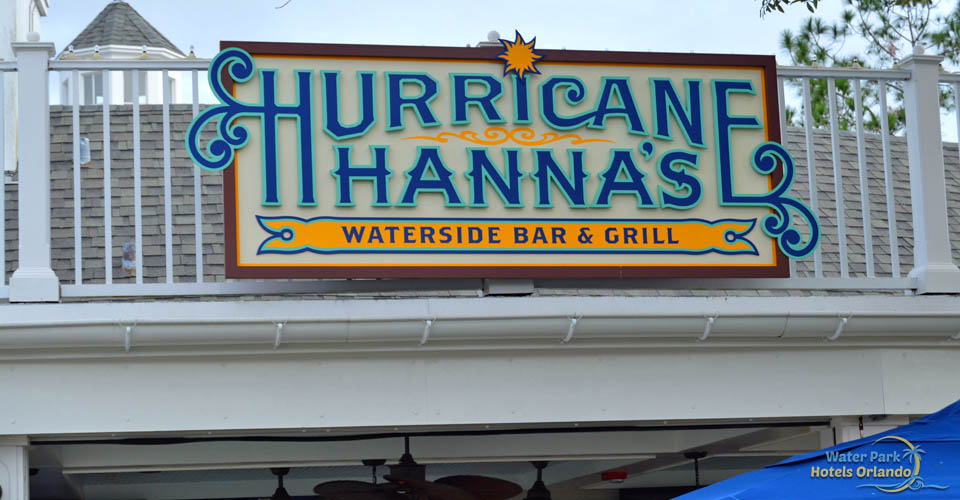 Stay in your lounge chair around the pool all day and order drinks and lunch menu items from Hurricane Hanna's located near the sandy bottom pool at Stormalong Bay.
Open from 11:00 AM to 10:00 PM
RESERVATIONS
Disney Beach Club