Dining at the Contemporary Disney World Resort
Spectacular views from atop the Disney Contemporary Resort on the 15th floor make for one of the most amazing dining experiences you can have in Disney World and it is all at the California Grill. Kids will love the time they spend with Mickey at the Chef Mickey's Fun Time Buffet. Exciting for many reasons, Chef Mickey's has views of the Monorail Station and the Breakfast experience is fun and filling. Want something a little more casual or need to just grab something to go? The Contempo Cafe is perfect for this situation with Quick Service dining, find what you are interested in and have it plated right in front of you. When lounging by the Pool with the kids playing on the water slide, it is nice to get your lunch and favorite drinks from the Sand Bar.
List of Restaurants at the Contemporary Resort in Disney World
California Grill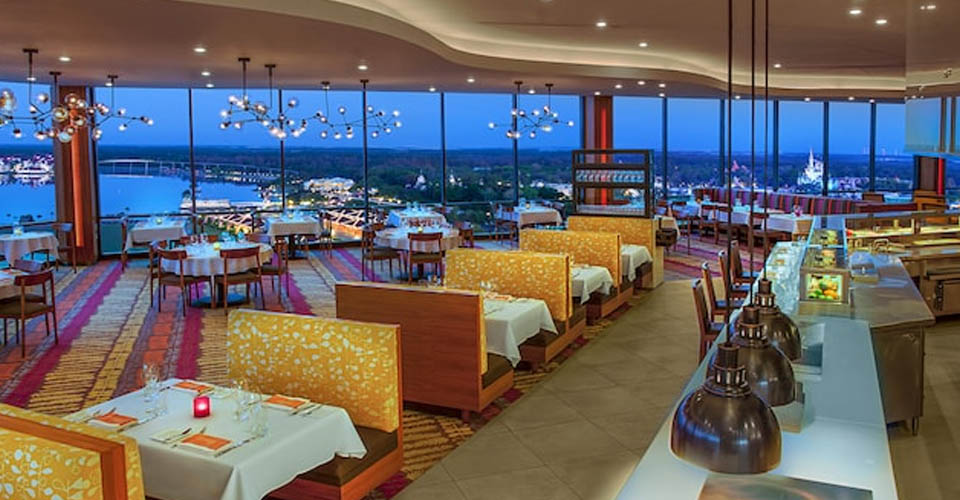 Gourmet Dining at its Best
Expect fine dining with a west-coast vibe, white table cloth, embroidered napkins, and a wait staff ready to take care of your dining needs. Expect some of the best options on the menu like Sushi, Pork, Fish and other delectable entrees that you can only find at the California Grill.
Fireworks View
Floor to ceiling windows give you a full view of the Magic Kingdom while eating a fantastic meal and if you go in the evening, this is a great place to watch the fireworks. Not only can you watch the fireworks from the window, but an outdoor viewing area is also provided for anyone with a California Grill dining receipt for a one of a kind view.
Brunch at the Top
On Sunday, take in the views on a fabulous morning at the California Grill, and treat yourself to a special Brunch. Live music will be playing while the chef's prepare something wonderful to start your day.
Open from 5:00 PM to 10:00 AM
Reservations are recommended and can be made up to 180 early
Casual Attire but more along the lines of at least Business Casual. You may also want to dress up for this evening.
Chef Mickey's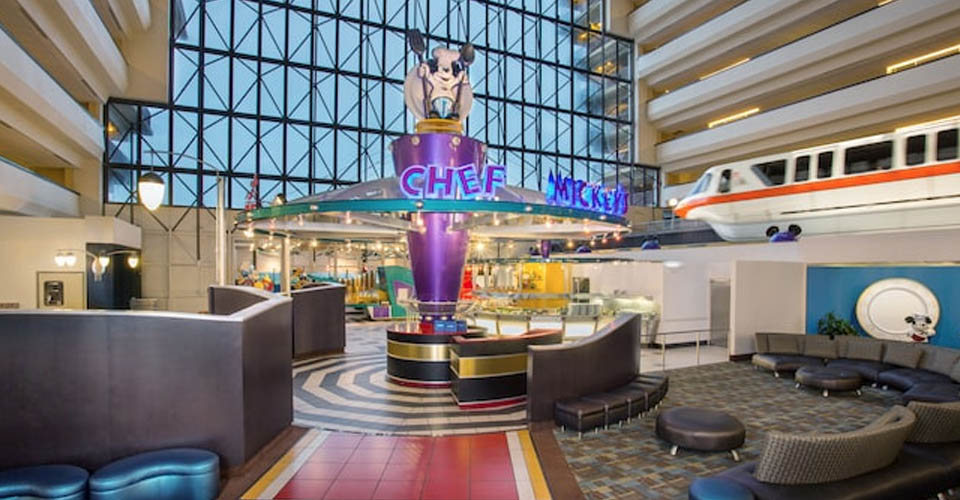 Chef Mickey's Fun Time Buffet
Nowhere else in Disney World can you dine with all of your favorite Characters while watching the Monorail zip by on the station a couple of stories above where you are sitting. This unique dining experience is fun for the kids but also very exciting for the adults.
Open from 7:00 AM to 11:15 AM
Casual
Characters you might see: Mickey, Minnie, Pluto, Donald Duck and Goofy
Brunch and Dinner
Chef Mickey's is not only for Breakfast, you can eat at this location any time of the day but you will only see characters walking around during the Mickey Breakfast. For Lunch and Dinner experience American flavors with Chicken, Seafood, Salmon and incredible beef dishes. Everyone will love the Sundae Bar so go wild and create your very own special creation.
Contempo Cafe
Quick Service is a great option when you have a lot planned for your day and you want to grab something on your own time schedule. The Contempo Cafe is located on the Main Floor of the Contemporary Atrium and is counter service. Find just the right type of food for each person in your family, and sit together, under the Monorail as it whizzes by above you. A fun, fast and casual experience.
Open from 6:00 AM to Midnight
Casual
The Sand Bar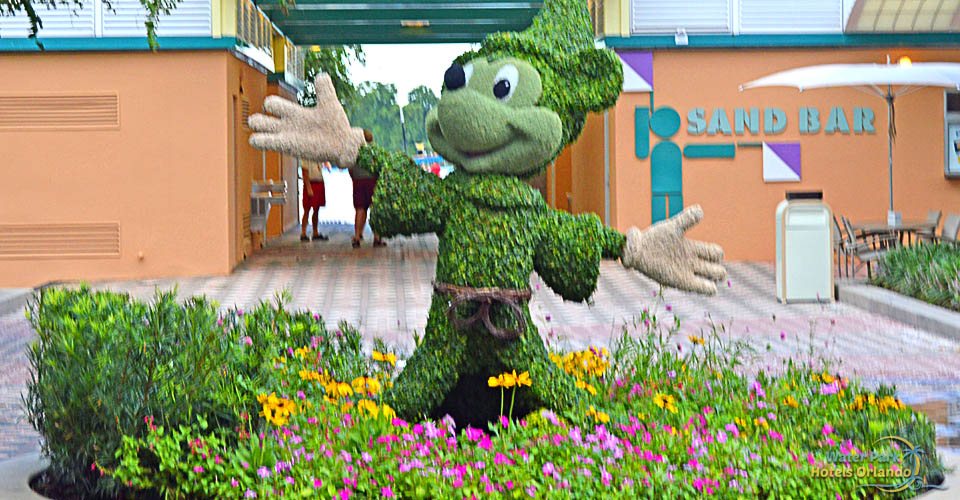 Spending a leisurely day by the Pool with the 135-foot Water Slide? Get your favorite adult beverage and great American food like hamburgers, hot dogs and much more from The Sand Bar.
Open from 11:00 AM to 7:00 PM
Casual
Room Service
Spending some time in your room and getting pampered by having room service brought to you can be a real treat. The Contemporary has a full selection of items to be prepared for you and brought straight to your door.
RESERVATIONS
Disney Contemporary Resort