Dining at the Polynesian Disney World Resort
Dining at a Tropical Luau can be so much fun for the family and is an experience that is not quickly forgotten and the only place in Disney World you can have this encounter is at the Disney Polynesian Resort. Book your tickets early at O'hana where the buffet is South Pacific Island style and the entertainment is fun for all. If you have not heard about Tonga Toast yet, you are in for a real treat. This delicious morning treat can be found at the Kona Cafe or at Captain Cooks. Oh, don't forget to check out the Disney Character Breakfast at O'hana's where your kids can meet Lilo and Stitch.
List of Restaurants at the Polynesian Resort in Disney World
O'hana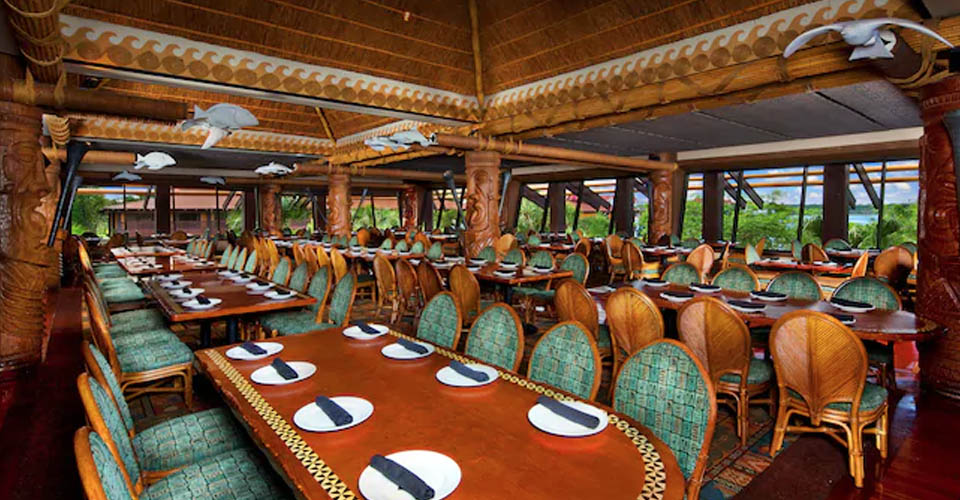 The main, stand-out restaurant at the Disney Polynesian Resort has to be O'hana's. This is the place that everyone is talking about with it's South Pacific cuisine and island favorites. You are welcomed to your meal with the sound of the conch shell and the meals are served with a dash of island fun. Preparation of many entree's await with oak-grilled shrimp, sweet and sour chicken on grilled skewers, stir-fried vegetables, lo mein and even generous salads.
Open from 3:30 pm - 10:00 pm
Reservations are highly recommended
Casual Attire
Ohana's Best Friends Breakfast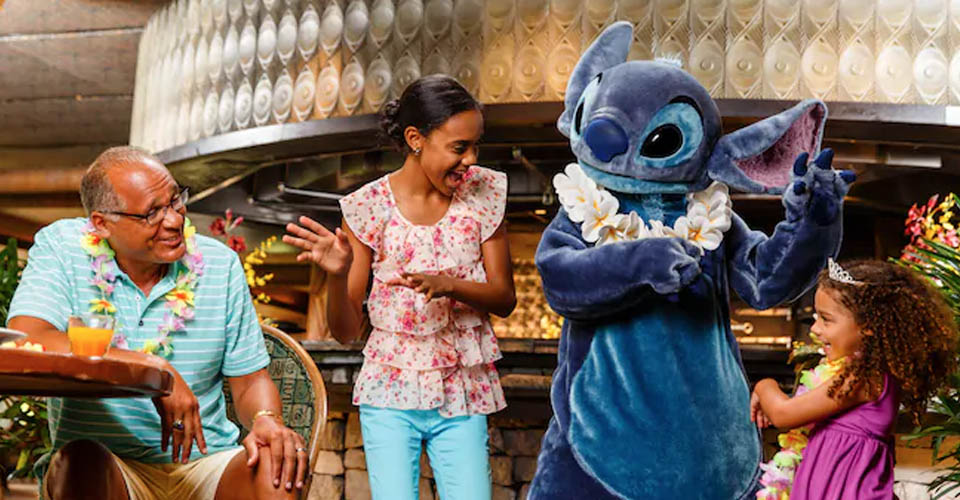 A must-do to put on your list when staying at the Polynesian, especially if you have kids, is the Best Friends Breakfast with Lilo and Stitch. Not only do you get to meet Lilo and Stitch, but the American style breakfast is also served with many desirable Polynesian flavors. This island-feel breakfast is fun for the entire family. On the menu, you will find scrambled eggs, Hawaiian sausages, Ham topped with crushed pineapple and plenty of fruit and bread to choose from.
Open from 7:30 AM to Noon
Reservations are highly recommended
Casual Attire
Characters you might see: Lilo, Stitch, Pluto & Micky Mouse
Spirit of Aloha Dinner Show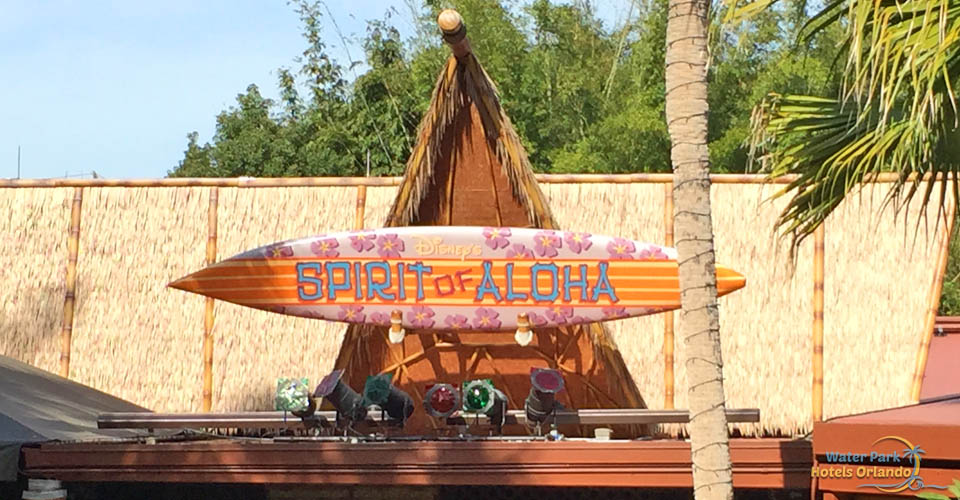 Many guests consider it a requirement to do the Aloha Dinner Show at O'hana's whether you stay at the Polynesian Resort or not. This is one of those experiences you will not find at any of the other Resorts and certainly not in the parks. Be sure to book this one early as it books up very quickly. Be prepared for a night of Hawaiin fun with Hula Dancing, fire dancing, and many other South Pacific rituals are performed. The food is fantastic with pulled pork, ribs, roasted chicken and vegetables. One of the best dining activities around.
Open Thursday from 5:15 PM to 8:15 PM
Reservations are recommended and can be made up to 180 early
Casual Attire
Oasis Bar & Grill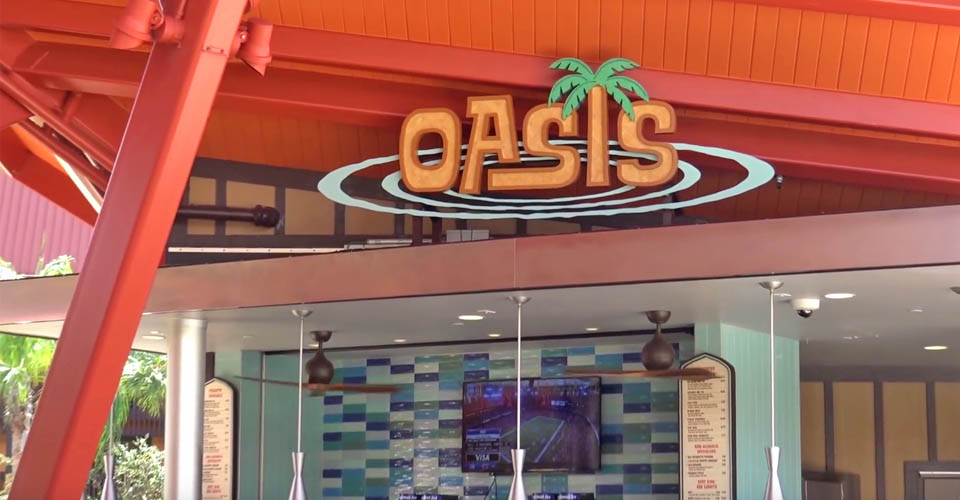 No need to leave the Pool area at the Polynesian Resort just because you are hungry. Hang out a while longer and order your food from the Oasis Bar & Grill. Great Burgers, or maybe some fish tacos are more to your liking. Add your favorite adult beverage and you are set for the day by the pool.
Open Thursday from 11:00 AM to 8:00 PM
Casual Attire and Swimwear
Kona Cafe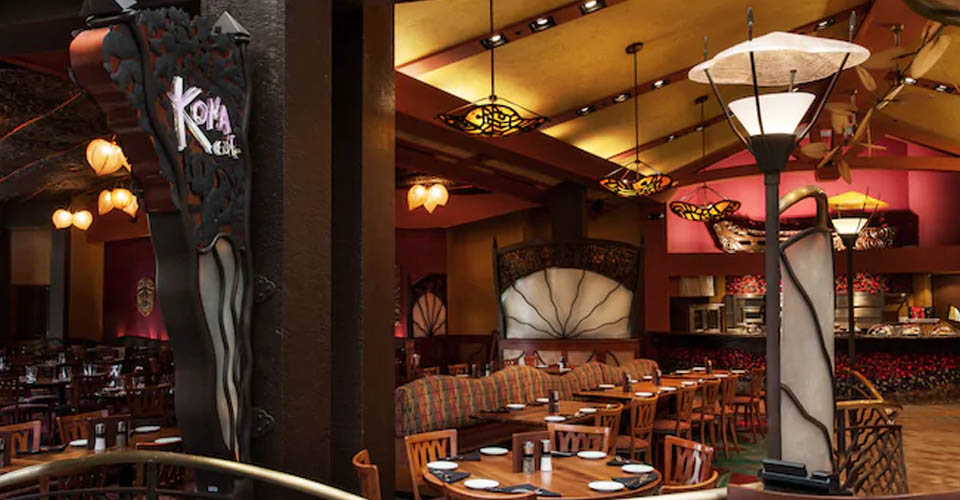 Have you already started thinking about the Tonga Toast? Just a mention of the Kona Cafe and that is what is on my mind. There are so many great things to order from the Kona Cafe at the Polynesian Resort. Located on the 2nd floor of the main building, the Kona Cafe is an Asian inspired restaurant but in a more American style. Serving Breakfast, Lunch, and Dinner, the Kona Cafe is the place to go for a nice sit-down experience.
Open for Breakfast from 7:30 AM to 11:00 AM
Open for Lunch from 12:10 PM to 2:55 PM
Open for Dinner from 5:00 PM to 9:45 PM
Reservations are Accepted through the Disney App
Casual Attire
Capt. Cooks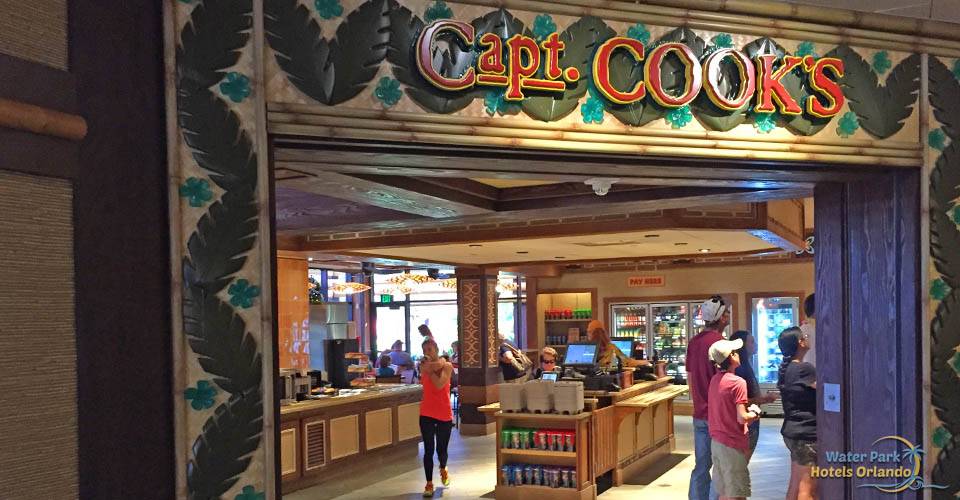 Hunger can strike at any moment of the day, for that reason, it is great that Capt. Cooks has something going for you no matter what time of day it is. This Quick Service dining experience is located in the lower level of the main building. Breakfast is full of wonderful items like Mickey waffles or even the Tonga Toast that you can also get at the Kona Cafe. Lunch and Dinner are full of great sandwiches, flatbreads and salads and don't forget to grab some dessert.
Open 24 hours
No reservations are needed at this Quick Service location
Casual Attire
Trader Sam's Grog Grotto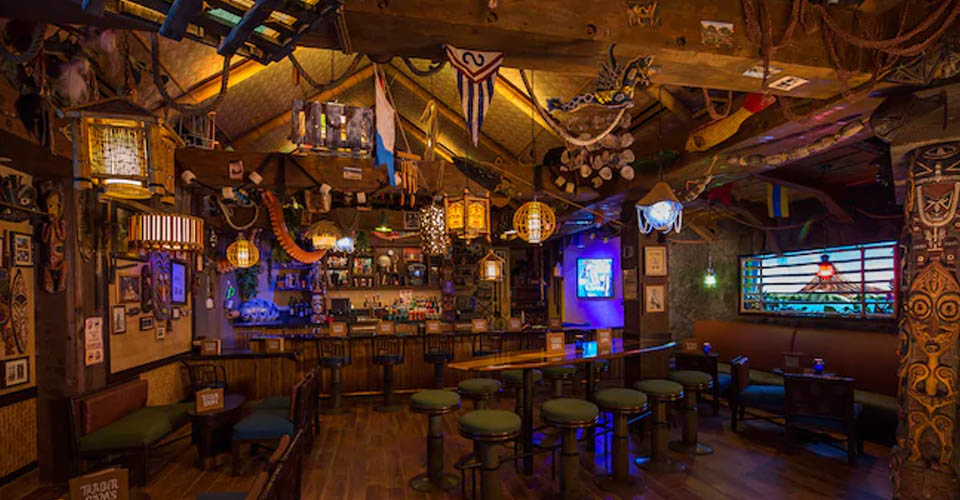 If you aren't paying attention, you can walk right past the Trader Sam's Grog Grotto entrance. As you enter, you will see that this Bar is very different from others you might find at a Disney Resort. Amazing drinks are made here that you will not find anywhere else and the bar staff is a lot of fun to be around. You will even find some food with a unique tropical flare.
Open from 3 PM - Midnight - Daily
No reservations are needed
Casual Attire
Kona Island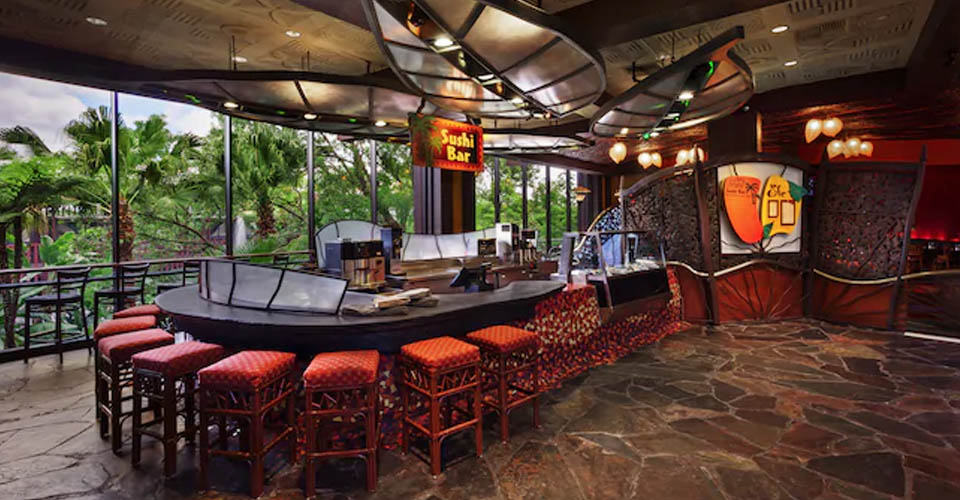 Grab your food to go or sit around the Sushi Bar at the Kona Island. Enjoy the beauty of the Polynesian resort with amazing views of the property and grab your morning pastry and coffee or in the afternoon have some sushi, sandwiches and a salad.
Open for Breakfast from 6:30 AM to Noon
Open for Lunch from Noon to 5:00 PM
Open for Dinner from 5:00 PM to 8:00 PM
No reservations are needed
Casual Attire
RESERVATIONS
Disney Polynesian Village Resort