Running around the Disney World Theme Parks is truly a blast but after you have spent a few days, it might be time to have an adventure around the Pop Century Disney World Resort. When it is time for a break, it is a good idea to know about the fun Pop Century Resort Recreation and things to do at the Resort. Of course, there are plenty of pools around to stay cool and let the kids splash around during the day. A large family Flower Pool in the 1960's section as well as a Bowling Pin pool and a Computer Pool. But what else can you do? Most guests don't realize it but there is a playground behind the 70's building and off to the side of the Classic Hall. While you are in Classic Hall, venture into the game room and test your skills at the latest arcade games.
Fun things to do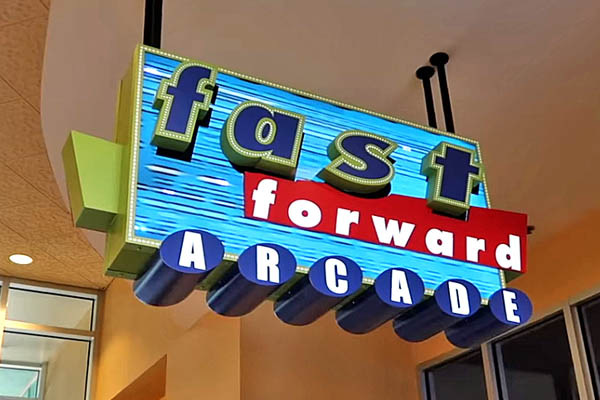 Arcade & Game Room
Play old and new games in the Fast Forward Arcade located in the Classic Hall. Not every day can be perfect in Orlando so if you run into a day that is not great outside, have some fun at the arcade.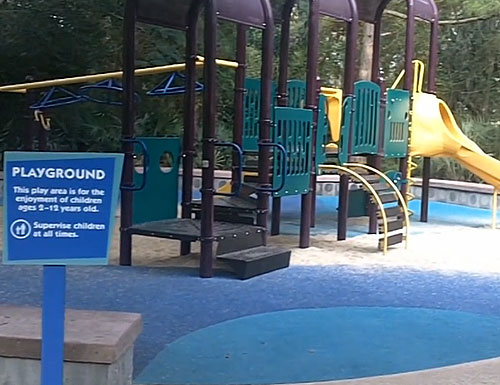 Playground
Tucked out of the way, behind the 70's area and beside the Classic Hall, you can find a nice, quiet playground area for your kids to play on. There is plenty of shade for the adults.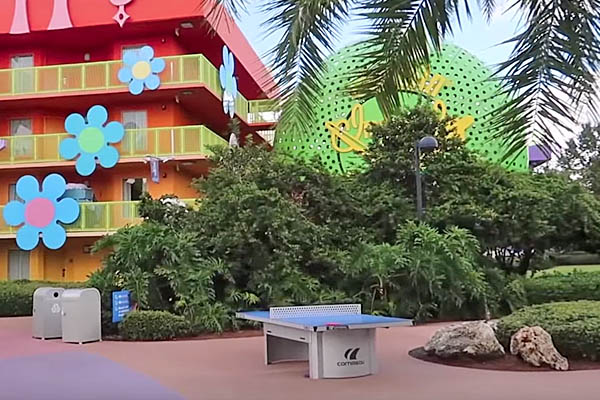 Ping Pong Tables
Hop out of the pool for a while and take the challenge of a game of ping pong. There are multiple ping pong tables around the Hippy Dippy Pool behind the Classic Hall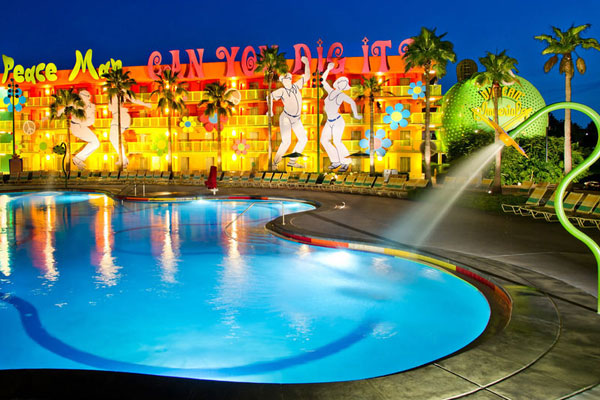 Movies Under the Stars
Take some downtime at the end of your busy day and sit by the Hippy Dippy pool with your kids and enjoy a Disney Film. Check with the front desk for days and times.
RESERVATIONS
Disney Pop Century