Shuttle Service at the Disney Pop Century Resort
Isn't it a wonderful feeling to know that when you get onto the Disney Pop Century Resort property, your transportation to all of the Disney Theme Parks, Water Parks, and Disney Springs is all taken care of? Having a free Shuttle to take you to Epcot, the Magic Kingdom, Animal Kingdom, and Hollywood Studios is one of the main reasons guests stay at a Disney World owned property in the first place. Okay, there are a lot more reasons like the service you can only get from a Disney Resort and all of the wonderful Fun things to do at Pop Century like splash around in the three Resort Pools.
Disney Monorail
The Pop Century Resort is one of the Disney World Value Resorts and only offers Bus transportation for their guests. You can still ride the Monorail if you would like, all you have to do is hop on at the Magic Kingdom or Epcot, and you can take it back and forth to these two parks. The Monorail system also can take you to some of the Disney Resorts offering Monorail Transportation. This is a fun thing to do if you want something a little different.
Some Helpful Tools
Disney takes care of all of your "Disney Transportation" but what if you want to get out of Mickey's world for a little while. So, how do you get to other fun things in Orlando like, Universal Orlando, SeaWorld or Aquatica. If you have a car, that is an option but if not, Orlando has some simple ways to get aroun such as calling an UBER or the local Mears Taxi Service. Here are some helpful links if you need transportation around the Orlando area.
Orlando Pop Century Transportation options
How does the Disney Shuttle work from Pop Century Resort?

Disney starts running their Transportation system 1 hour before the parks open all the way up until 2 hours after parks close. The Buses pick up in front of Classic Hall and there are lines for each of the different Disney Parks and Disney Springs.
What about transportation to Universal Studios and Islands of Adventure?

Universal Studios, Islands of Adventure and City Walk are all neat places to visit but they are competition for Disney so you will not find free transportation from Disney Pop Century to any of these locations. If you are heading off of Disney property, you will want to schedule a Mears Taxi or setup Uber. The Universal Orlando dropoff is about 12 miles away and takes about 20 minutes in normal traffic.
How do I get to SeaWorld and Aquatica?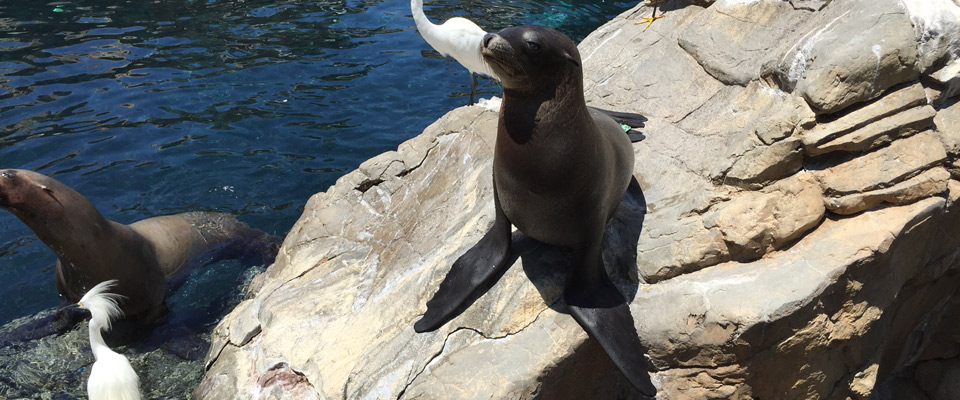 A great aquatic adventure awaits at SeaWorld but Disney does not offer transportation to SeaWorld or Aquatica. If this is something you are interested in, contact Mears Taxi Service or get an Uber.
How far away is MCO Airport? Is there a free shuttle from the Airport?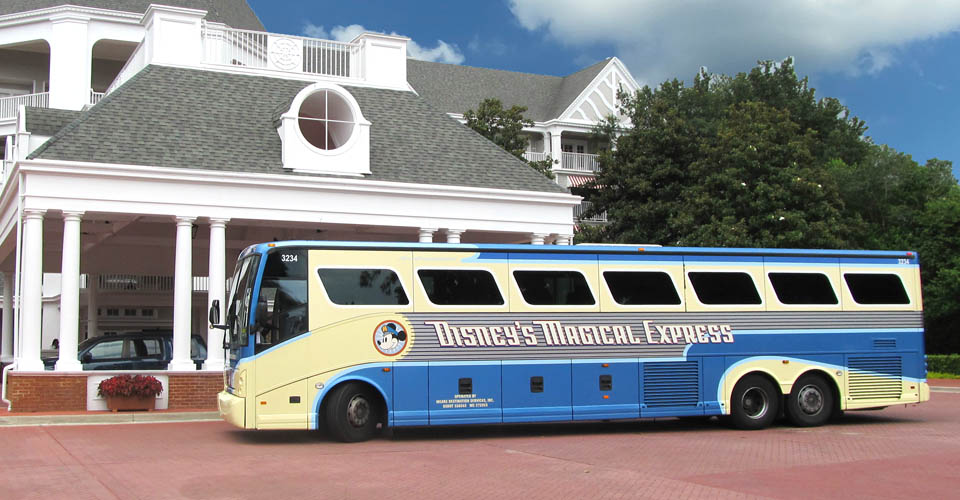 Complimentary Bus transportation from the Orlando International Airport is provided for guests staying at the Disney Pop Century Resort using the Disney Magical Express. The Airport is about 21.9 miles away and takes about 30 minutes of travel time to get to Disney Pop Century. The Disney Magical Express can bet reserved when you book with Disney or you can contact the Disney reservation line to set this service up. In the US call 407.939.1936 or in the UK call 0800.16.90.730 and get your Magical Express ready for your pickup.
RESERVATIONS
Disney Pop Century