Fairfield Inn at Flamingo Crossing Dining
When it comes to getting something to eat, it is important to look at the Fairfield Inn at Flamingo Crossing Dining options. Start your morning with a Hot, complimentary breakfast and head out on your daily adventure with your stomach full. There is nothing like having a breakfast included with your stay and that is what you get when staying at the Flamingo Crossing Fairfield Inn.
There are no restaurants at this Fairfield Inn but you can get some simple lunch and dinner options at the Flying Flamingo, located by the pool Smoothies, cocktails, and some hot food items are available allowing you to get something to eat without leaving the pool area. There is also a lobby bar to get your favorite adult beverage.
Nearby Restaurants
Most of the food you will eat will likely be outside of the Fairfield Inn at Flamingo Crossing. In the shopping center across the street, you will find a great hamburger at Five Guys or a start to your day with Starbucks Coffee. Other dining experiences are available as you travel to the Disney Parks and Disney Springs
Food and Drink Options
Complimentary Breakfast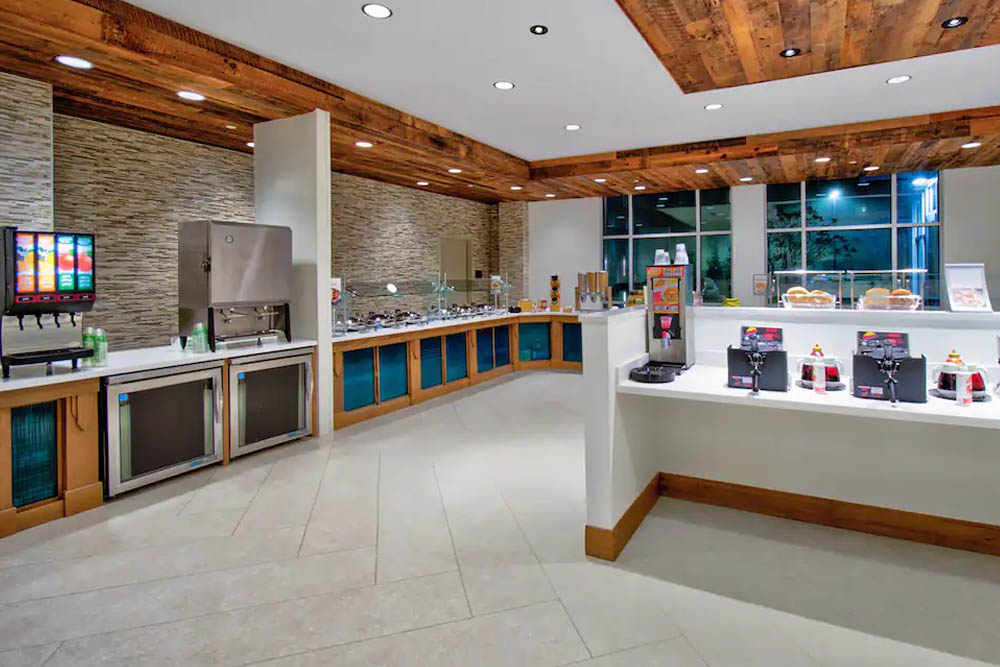 Waiting for you across from the lobby, each day of your paid stay is a free hot breakfast. Waffles, breads, eggs, juice, milk and coffee are a few items you will likely see.
Inside Bar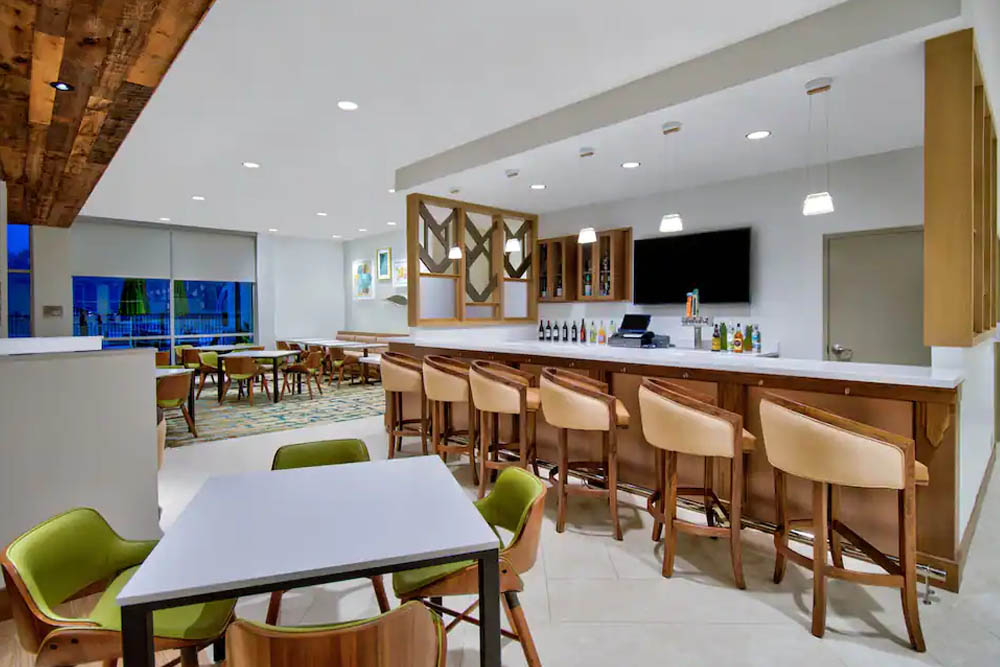 Grab your favorite adult beverage at the inside bar. Plenty of seating at the bar and tables nearby to relax.
BBQ Grills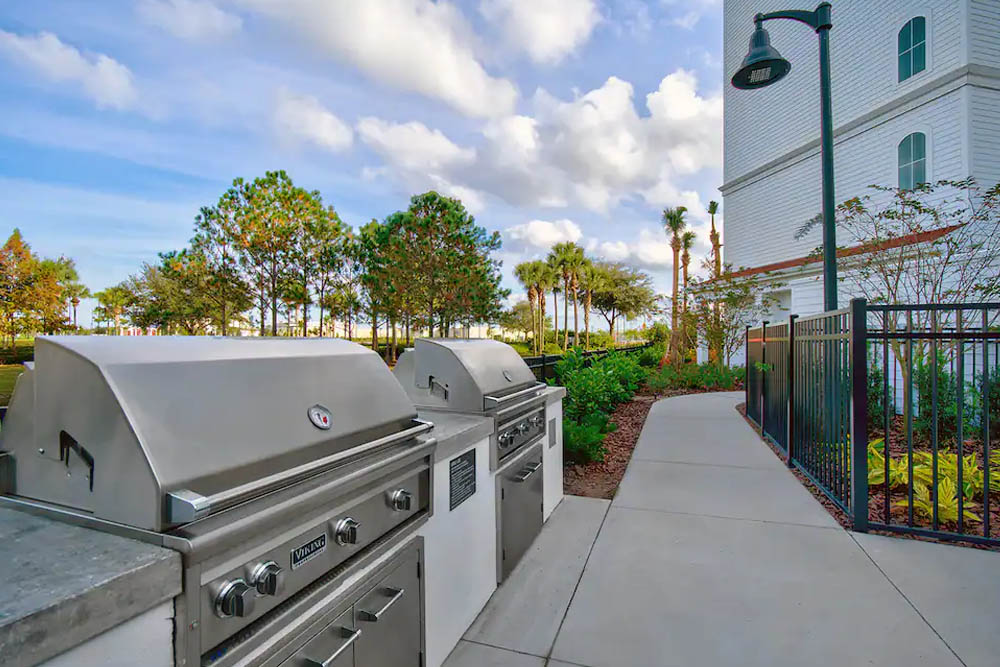 Want to have an outdoor BBQ. The Fairfield Inn at Flamingo Crossing has a couple of outdoor grills for you to use.
Flying Flamingo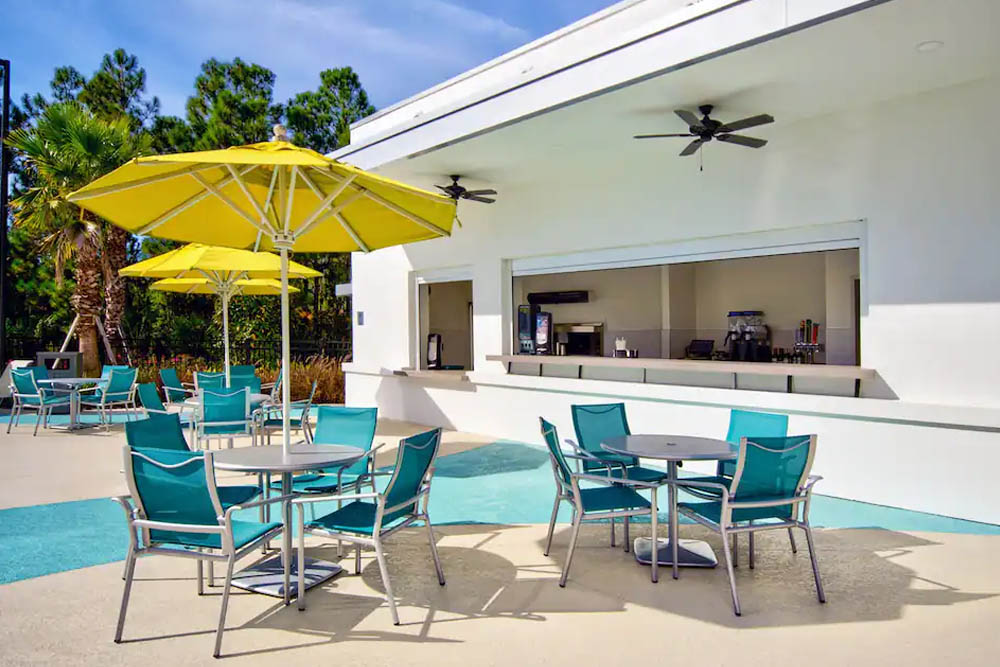 No need to leave the pool area when you are hungry. Stop over at the Flying Flamingo and get a hot or cold lunch or dinner.
RESERVATIONS
Fairfield Inn & Suites Flamingo Crossing