Fairfield Inn at Flamingo Crossing Recreation
It's tough to beat a day at the Fairfield Inn at Flamingo Crossing Pool but there are other fun things to do at the hotel. Head over to the basketball court and shoot some hoops. Or, maybe you can run up and down the soccer field. Batting cages are a fun way to pass some time as well.
Outside of the Hotel, you can find a lot of great things to do. It is likely if you are staying at the Fairfield Inn at Flamingo Crossing, that you will be visiting Disney World during your stay. The closest Disney Park is the Animal Kingdom but the other parks are within a 15-minute drive as well. Another fun activity that many people don't think about is the great golf courses in the Orlando area. In fact, there are a couple of wonderful courses near Flamingo Crossing.
Fun things to do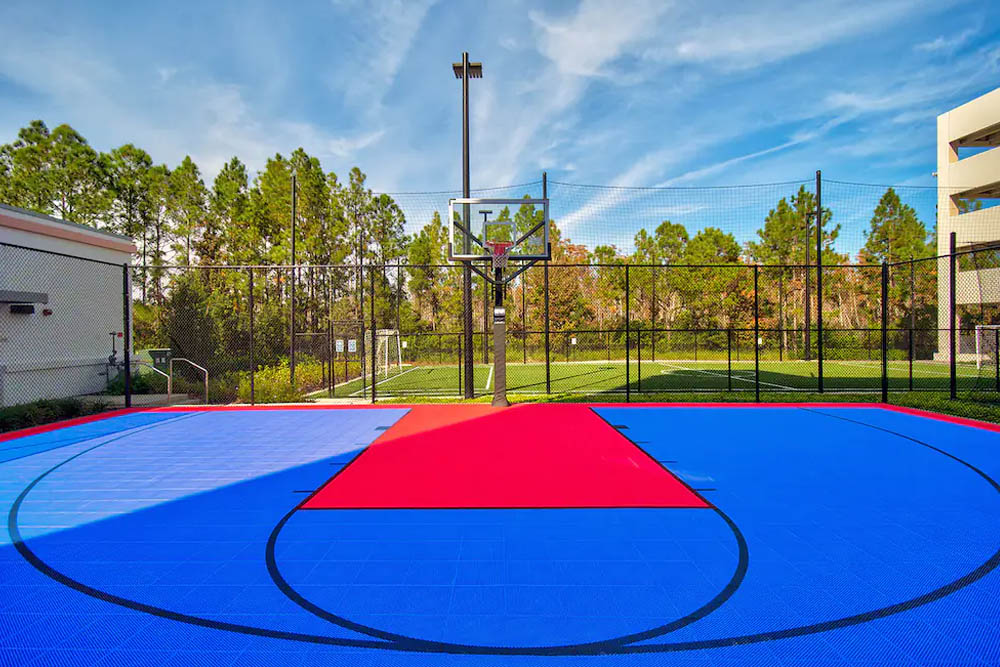 Basketball Court
The basketball court is colorful and ready for play. Shoot some hoops on your own, with your family or join in on a game in progress. A great way to have some outdoor fun and make some new friends.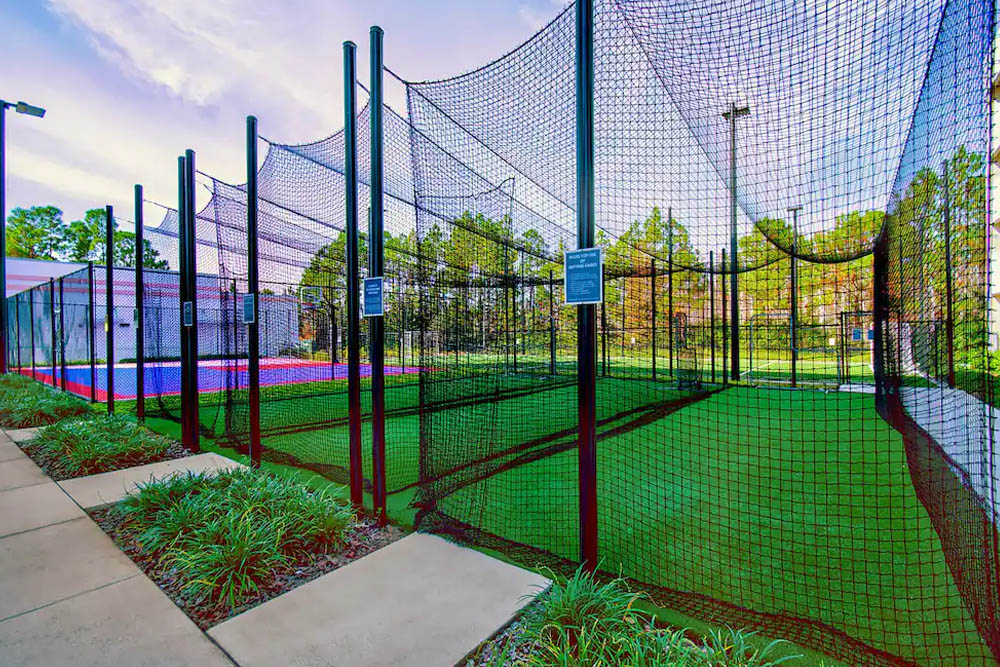 Batting Cages
Not something you see at many hotels. Batting Cages are a fun activity and you can hit some balls when staying at the Flamingo Crossing Fairfield Inn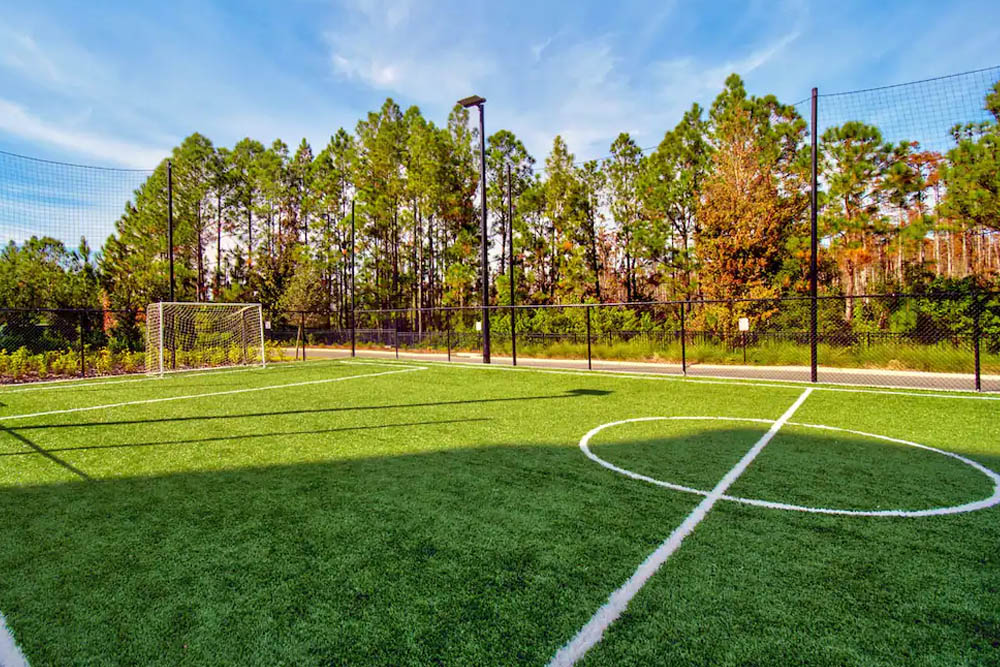 Soccer Field
Something the whole family can get involved in. A soccer field is located near the parking garage.
RESERVATIONS
Fairfield Inn & Suites Flamingo Crossing