Fairfield Inn at Flamingo Crossing Pool
Flamingo Crossings is a great location away from the commotion of the Disney Parks. It is nice to take some time and get a break. Sitting around the Fairfield Inn at Flamingo Crossing Pool can set the tone for a relaxing day. Running around the splash pad, trying to avoid, or skipping through the multiple fountains springing from the surface adds another level of fun. The pool area is fairly large and the pool itself has three curved sections to break up the different areas. Sprinklers rain down on one section of the pool which adds playfulness.
Ample seating with lounge chairs, chairs with tables and colourful umbrellas surround the edge of the family pool. A Cabana Bar is open with great beverages for the adults and simple dining options to have while you relax watching the kids play.
Pool and Splash Pad Information:
Pool Hours: Daily 10 AM – 9 PM
Kids Area: Splash Pad with multiple fountains
Towels: Located at the pool
Pool Bar: The Flying Flamingo is a bar and restaurant located by the family pool. Hot food items as well as other items on a menu can be ordered along with drinks, adult beverages and smoothies.
Notice: Pool hours can change without notice. Always check the daily schedule at the Flamingo Crossings Fairfield Inn for updated hours.
Who: The Pool is open for guests staying at the Fairfield Inn and Suites at Flamingo Crossing
Lifeguards: There is not a lifeguard at the pool.
Family Pool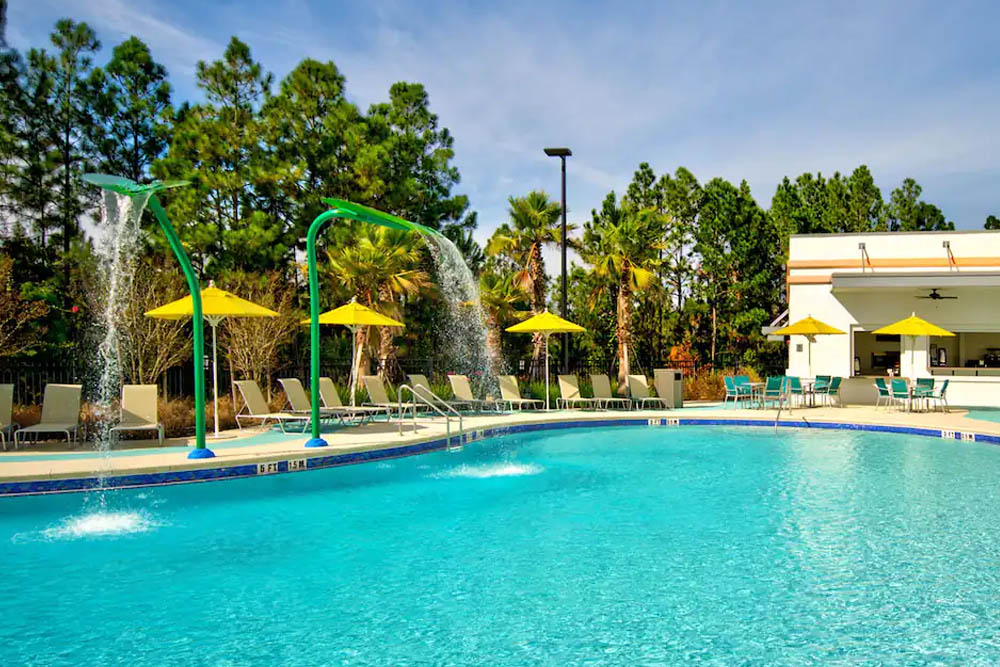 Lounge by the family pool at the Fairfield Inn at Flamingo Crossing and take in the Florida sun. The kids will have fun while you relax or take some time with them in the pool. Lounge chairs line the pool and umbrellas can keep you cool.
---
Splash Pad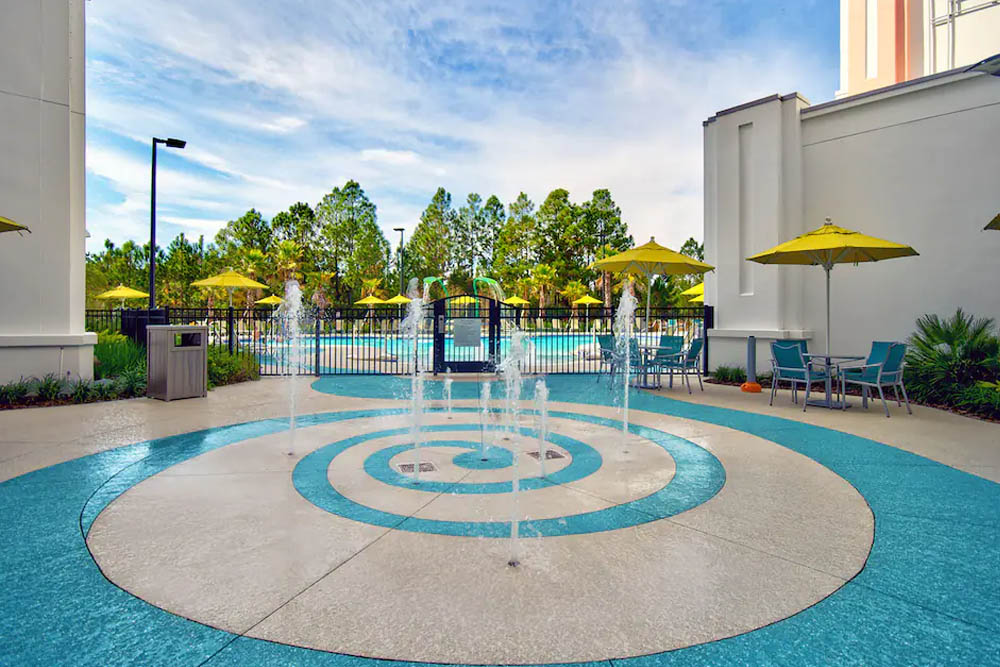 It might be difficult to get the kids away from the fun of the splashpad. Fountains continuously bubbling up gives the little ones a great place to play.
---
Flying Flamingo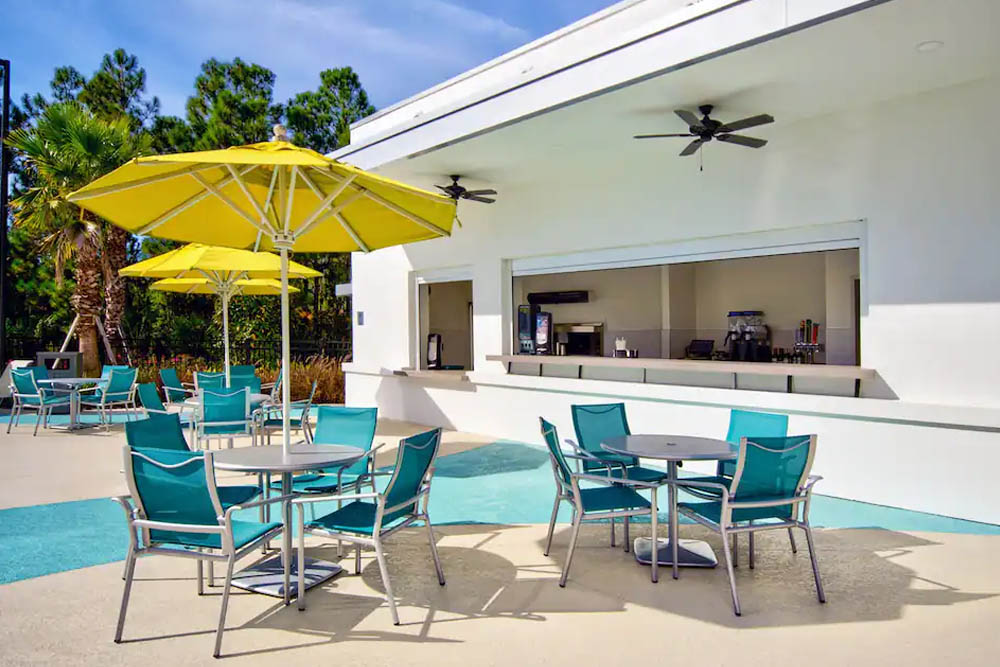 Getting your food and drink without having to leave the pool makes the day much easier. Stop in at the Flying Flamingo and get your favourite beverages, smoothies and other fun things to eat.
RESERVATIONS
Fairfield Inn & Suites Flamingo Crossing