Residence Inn at Flamingo Crossing Dining
Let's check out the Residence Inn at Flamingo Crossing Dining options. Isn't it exciting to start your day and know that breakfast is ready and waiting for you? At the Flamingo Crossing Residence Inn, hot and cold breakfast options await with the complimentary breakfast options just off of the main lobby. Coffee is available with creamer and milk, along with a row of hot items on one side and cold items on the other. Having your own kitchen in your suite also provides you the option of preparing your own breakfast or keeping some simple food items on hand to grab and go as you start each day.
While there are no restaurants at the Residence Inn, lunch options are available by the pool at FeatherStone's. This bar and grill have great tropical drinks, but they also have many hot food items to choose from off their menu. Inside, close to the lobby, you will also find the Lobby Bar.
Nearby Restaurants
It is vacation, and let's face it, part of the enjoyment of getting away is dining at other locations. Close by, the Flamingo Crossing area offers a few locations to eat like the Five Guys burger place or a Starbucks Coffee. If your plans are to go to Disney World, there are plenty of options in the parks and at Disney Springs.
Food and Drink Options
Complimentary Breakfast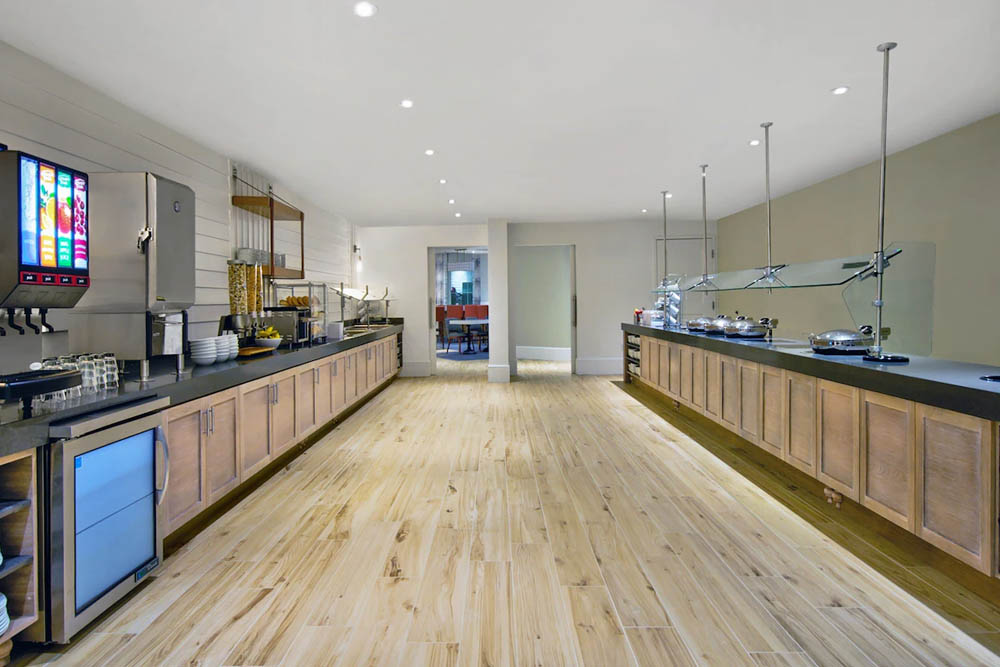 Is there anything better than having your breakfast already prepared as you head out for the day? Every day at the Residence Inn Flamingo Crossing, breakfast is complimentary, Enjoy scrambled eggs, bacon, yogurt, waffles, and pastries. There is also juice, milk and coffee that you will likely see in the mornings.
Lobby Bar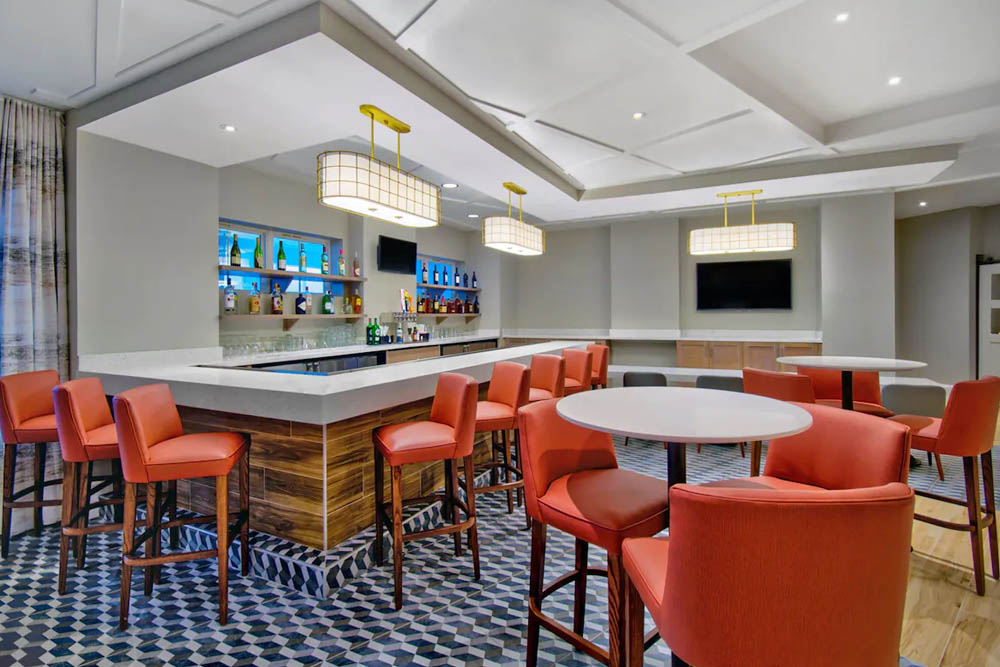 If adult conversation is what you are looking for, a great place to stop by is the lobby bar. Get your favorite adult beverage and sit and enjoy your evening.
BBQ Grills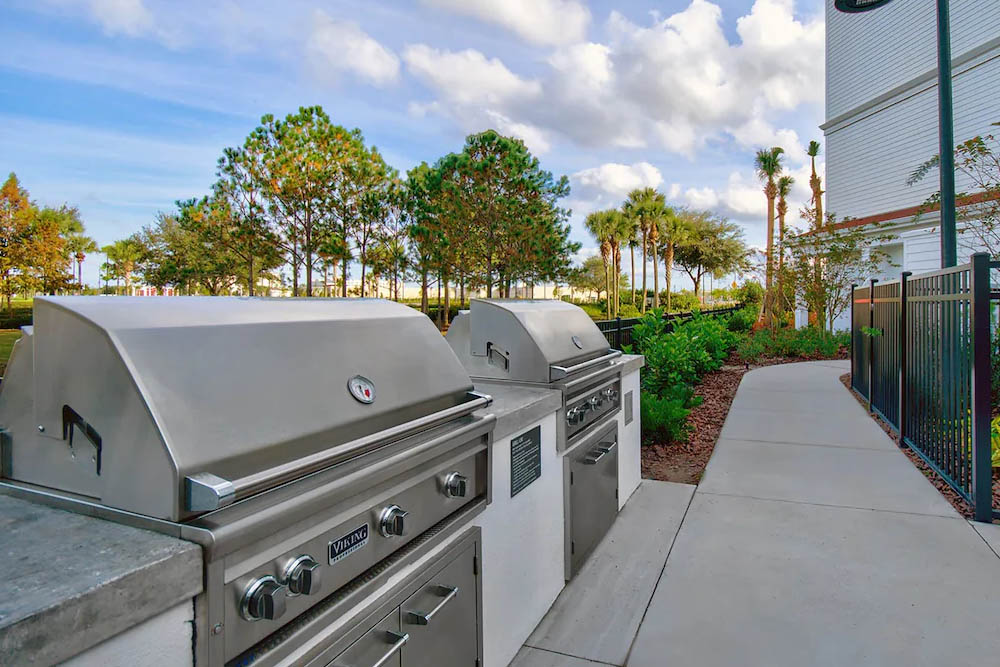 BBQ grills are set up and ready for your stay. Cooking in the kitchen is great for some things, but there is nothing like throwing some burgers, hot dogs or steak and shrimp on the grill. Grilling can add some fun to your family getaway.
RESERVATIONS
Residence Inn Flamingo Crossing