Residence Inn at Flamingo Crossing Recreation
Visiting the Disney Theme Parks in Orlando is great fun but be sure to take in some of the Residence Inn at Flamingo Crossing Recreation as well. A day a the Pool is amazing and also a great way to get away from the heavy crowds you experience at the parks. Your kids will enjoy the pool, but that is not the only fun recreation at the Residence Inn. Grab a ball and walk over to the basketball court to shoot some hoops. What about playing on a soccer field or grabbing a bat and heading over to the batting cages? The Residence Inn at Flamingo Crossing has some wonderful things to do without leaving the hotel grounds.
Fun at the Parks
Once you leave the Residence Inn, there are more things to do in the Orlando area than you could ever fit in. Many guests who visit the Residence Inn at Flamingo Crossing are here for a visit to the Disney World Parks. Animal Kingdom is the closest park, but all of the other Disney Parks are only 15-20 minutes away. Transportation is not provided by the hotel but you can drive or set up transportation using Lyft, Uber, or the Mears Taxi service.
Fun things to do at the Flammingo Crossing Residence Inn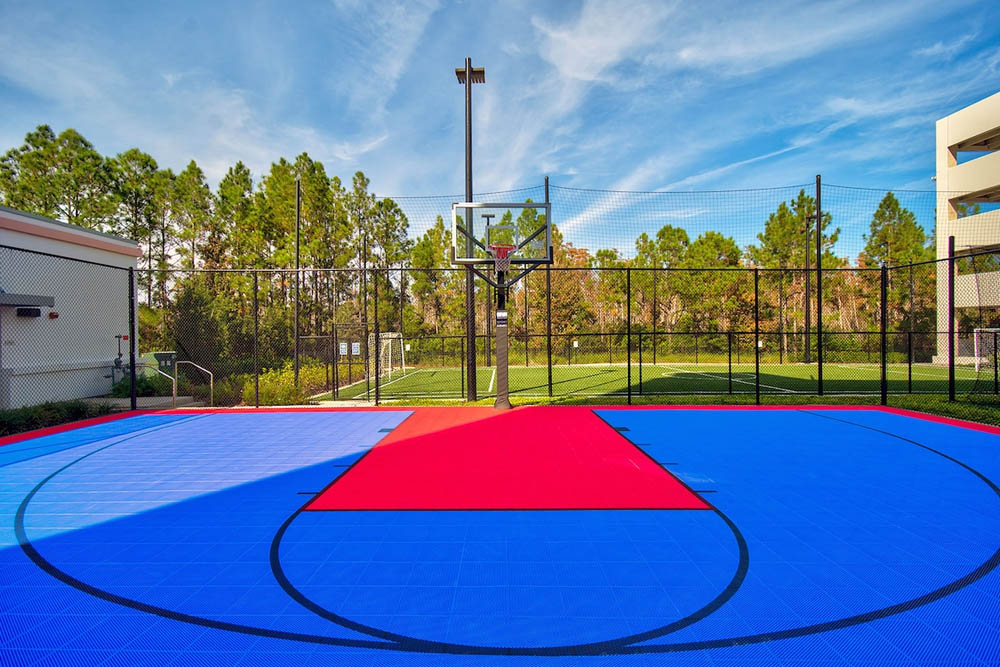 Basketball Court
It's fun to head over to the sports court and shoot some baskets at the colorful basketball court. Make some new friends and join in a game or take your family and just enjoy the great outdoors.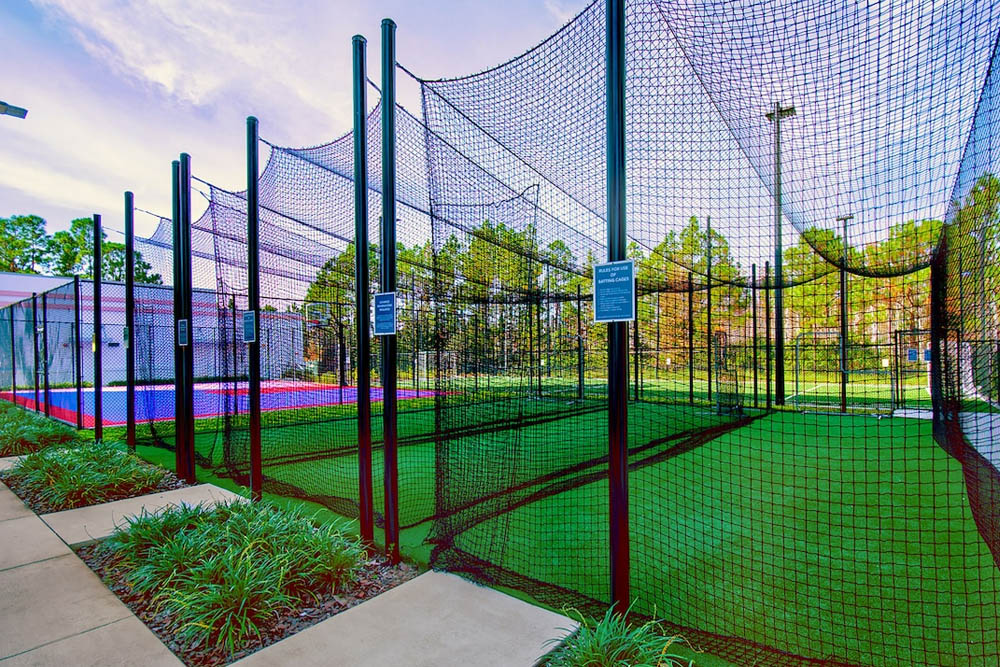 Batting Cages
When was the last time you saw batting cages at the hotel you were staying at? While not something you see very often at a hotel, having batting cages at the Residence Inn at Flamingo Crossing adds a whole new level of fun to your trip.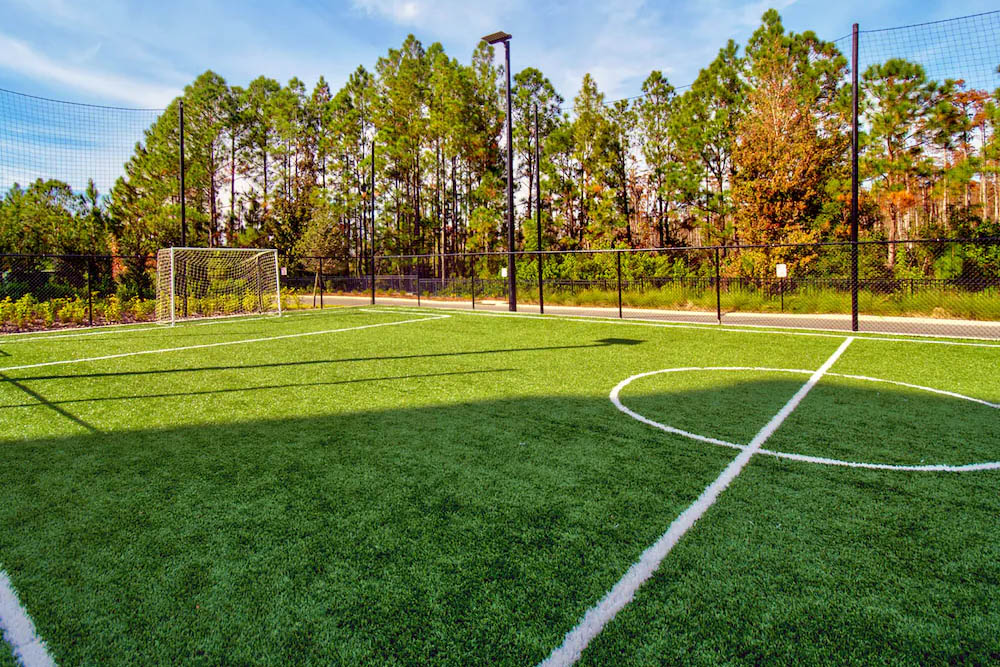 Soccer Field
Soccer is fantastic exercise and a lot of fun for you and your family. You will find the soccer field near the other sports courts over by the parking garage.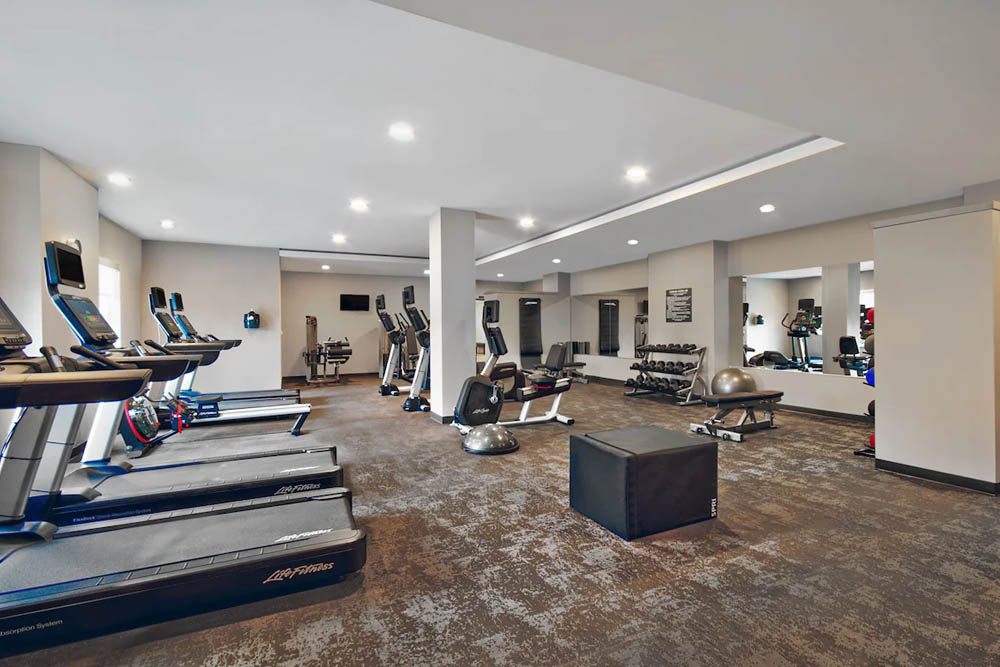 Fitness Center
Take some time for yourself and get your workout done on your trip to Orlando. The fitness center is located at the Residence Inn and has all of the machines and free weights you will need for a great workout.
RESERVATIONS
Residence Inn Flamingo Crossing