Residence Inn at Flamingo Crossing Amenities
When you stay at a Marriott property, you expect to be taken care of. While there are so many fun things to do around the Flamingo Crossing area, it is also good to understand all of the Residence Inn at Flamingo Crossing Amenities you will be provided. Marriott Bonvoy takes the time to train their staff to have a level of customer service you would expect while staying in a moderate hotel. Let's take a look at the amenities provided, like your location, parking, pet policy, check-in procedure, and more, when staying at the Residence Inn at Flamingo Crossing.
Amenities at the Residence Inn Flamnigo Crossing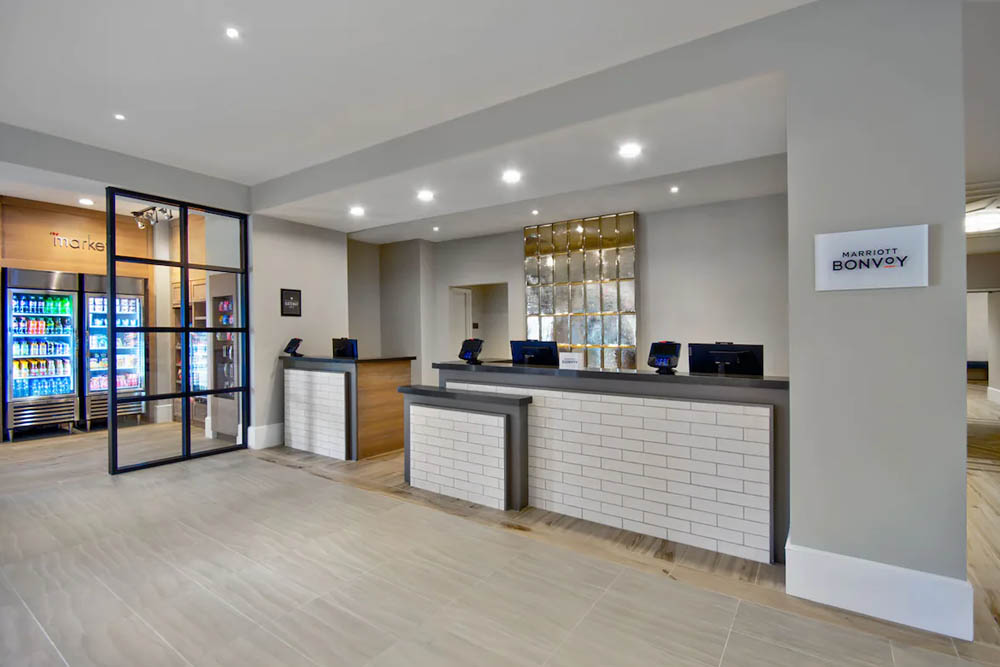 Check-in / Check-out
The Check-in process starts at 4:00 PM on your arrival date. Check-out is at 11:00 AM. The minimum age for checking in to the Residence Inn Flamingo Crossing is 21. Items you will need for the check-in process:
Credit Card, Debit Card or Cash Deposit
Photo ID (Government issued)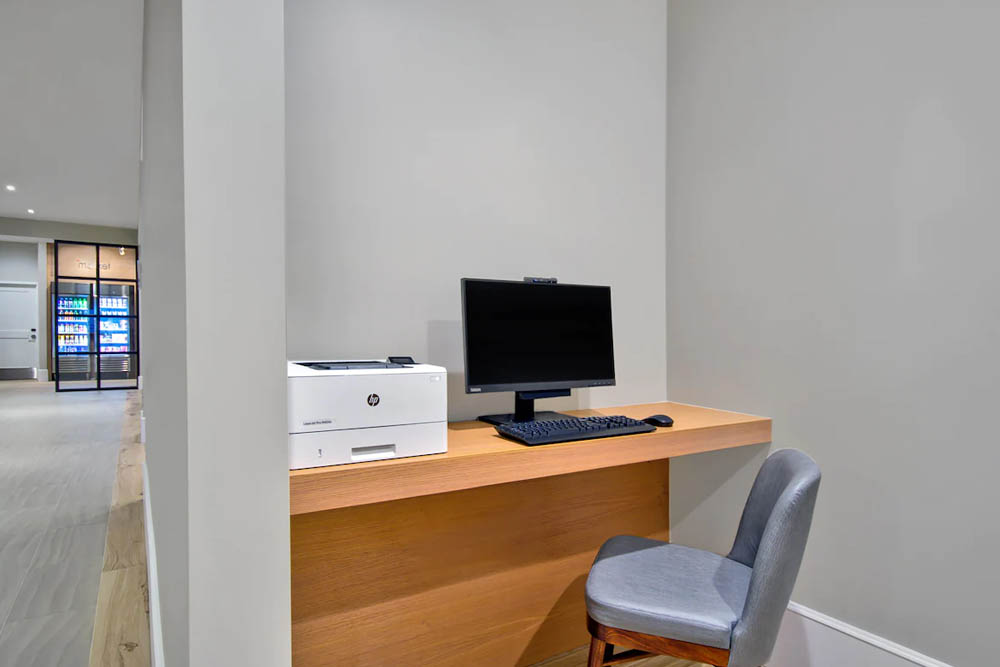 Business Center
A computer and printer are provided for your needs at the Flamingo Crossing Residence Inn. Once you are in the lobby, take a right down the hallway from the check-in counter, and you will find a room with a computer and printer.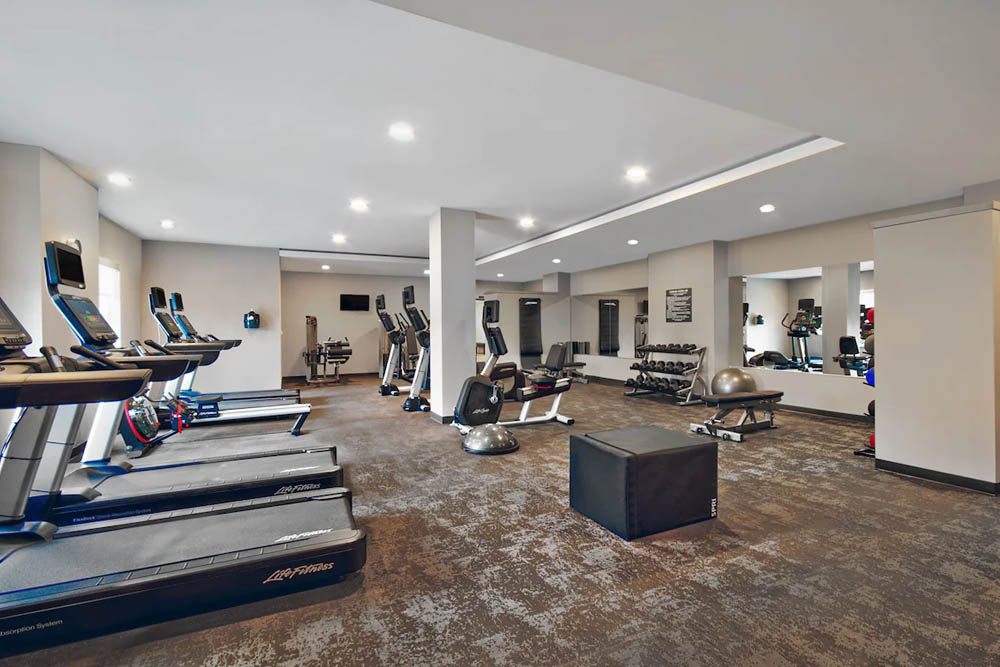 Fitness Center
The Fitness center is a fairly large area with plenty of workout machines and free weights. Open 7 days a week, 24 hours a day, you choose the time you would like to do your daily routine.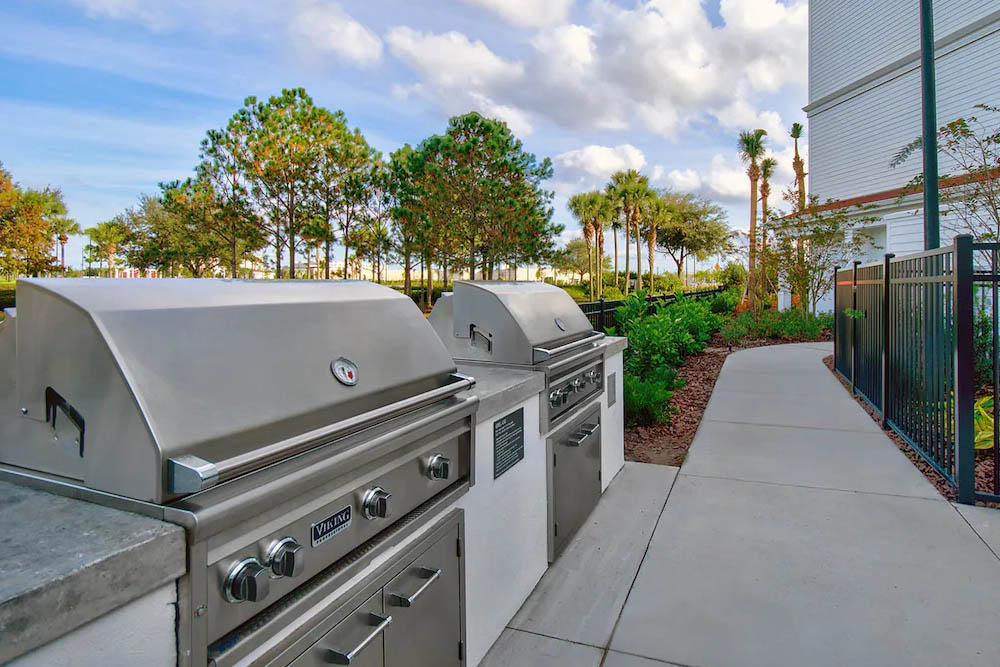 Grilling Stations
Grilling on vacation can add a new level of fun for the family. There are a couple of grills for your use at the Residence Inn.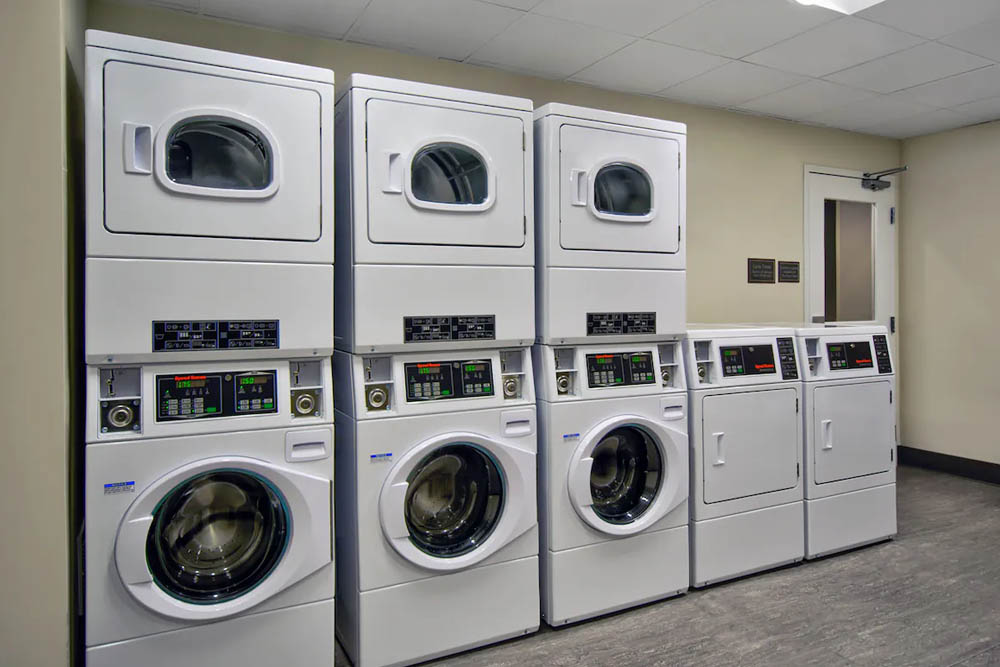 Laundry Facilities
It might not be the first thing you think about on vacation, but it is nice to have laundry facilities on site. The Suites at the Flamingo Crossing Residence Inn do not come with private laundry. There is a laundry room at the hotel with pay-as-you-use washers and dryers.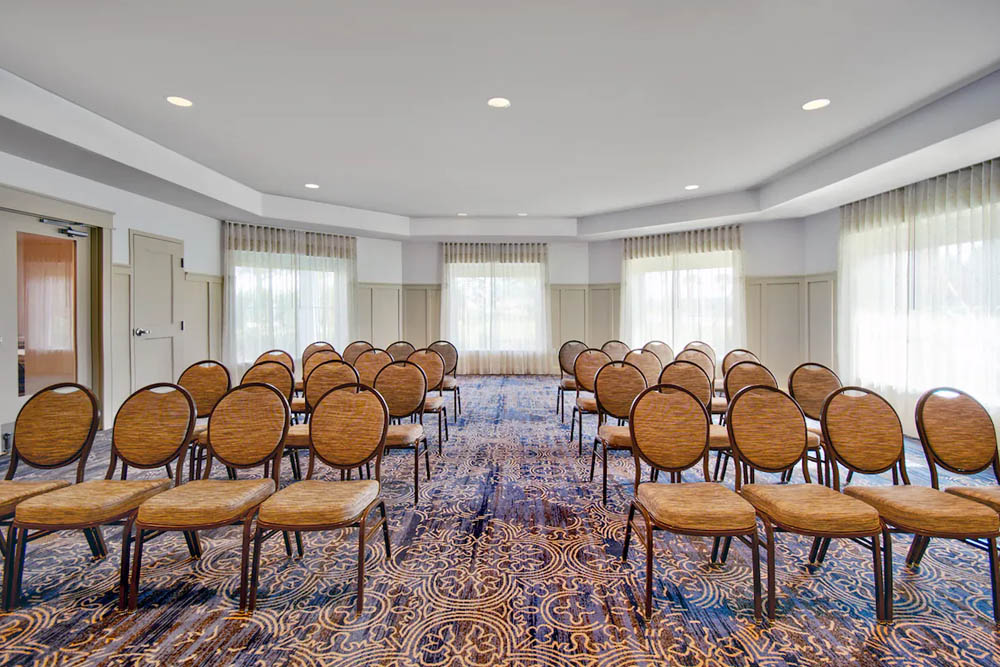 Meeting Space
If you need to put together a meeting while in Orlando, the Residence Inn has a small meeting space that might meet your needs. Check with the front desk for availability.
RESERVATIONS
Residence Inn Flamingo Crossing