Residence Inn at Flamingo Crossing Pool
Take a day of relaxation and spend it by the Residence Inn at Flamingo Crossing Pool. Florida sun is welcomed while you bask in the warmth sitting on your lounge chair and enjoying time away from the crowds of the Theme Parks. The sun deck is wide and has plenty of seating with Lounge chairs, umbrellas, and also a covered seating area with chairs and tables.
The pool at the Flamingo Crossing Residence Inn is a nice size for the number of guests staying at the hotel. Water fountains continuously spray into the pool area for additional fun and to keep you cool.
Pool Information:
Pool Hours: Daily 10 AM – 9 PM
Towels: Towels are provided at the pool area
Pool Bar: Featherstone's is located by the pool and serves you complete bar services and also some hot food items.
Notice: Pool hours can change without notice. Always check the daily schedule at the Flamingo Crossings Residence Inn for updated hours.
Who: The Pool is open for guests staying at the Residence Inn and Suites at Flamingo Crossing
Lifeguards: There is not a lifeguard at the pool.
Family Pool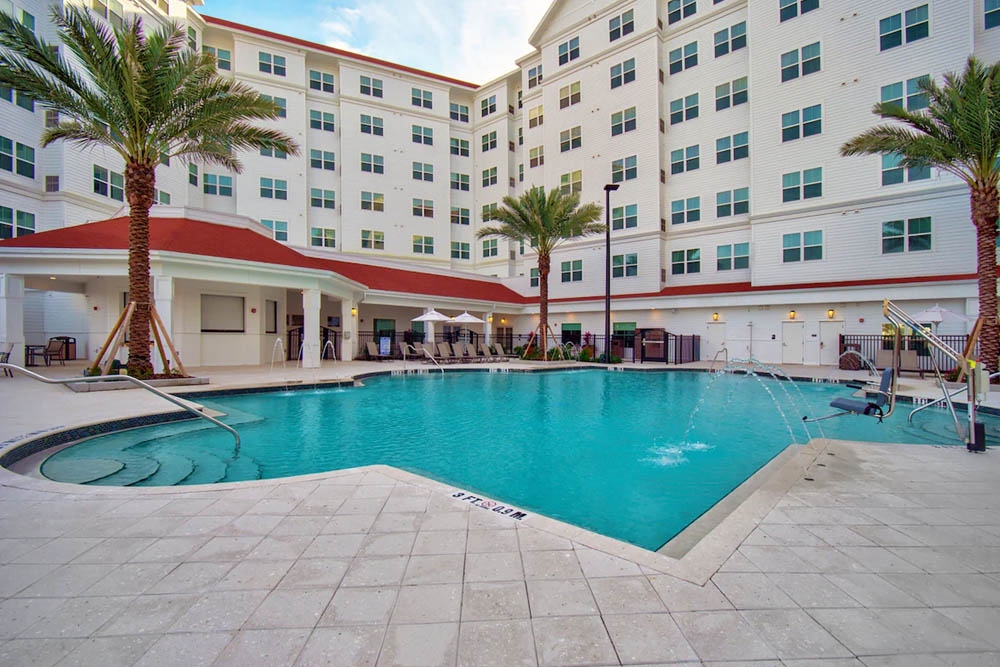 Families will enjoy some time by the pool at the Residence Inn. Water Fountains sprinkle into multiple areas adding some fun elements for the kids but also keeping you cool. A sitting ledge is built around the pool giving you an area to enjoy the water and the coolness without getting in. A handicapped chair lift is available.
---
Firepit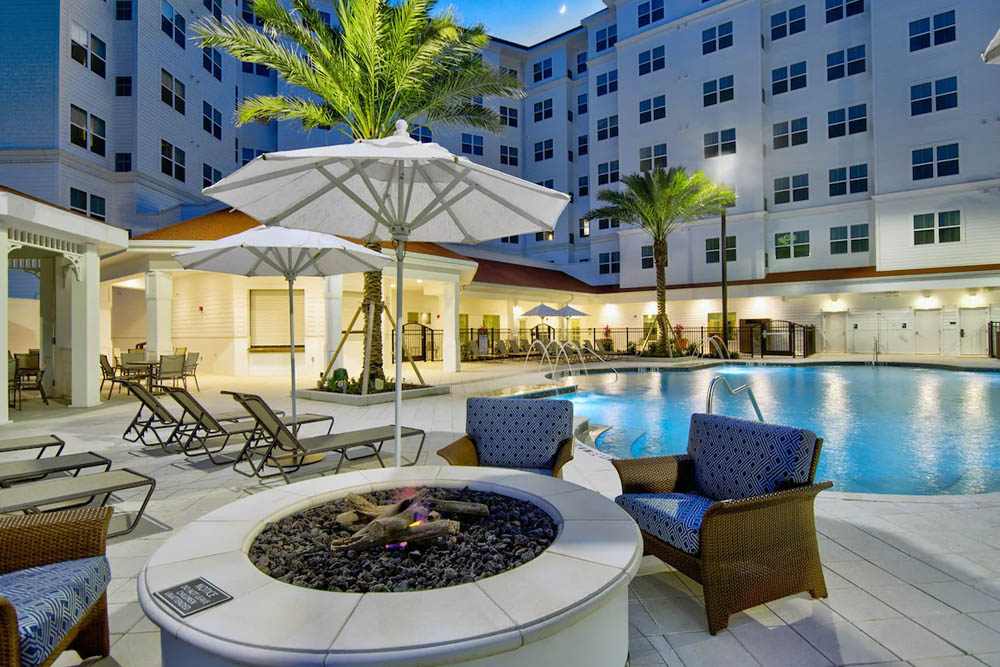 Comfortable seating around the firepit in the evening makes for a nice spot to end the day. Talk about the adventures of your day with family and newfound friends while taking in the warmth of the flame around the pool deck.
---
FeatherStones Bar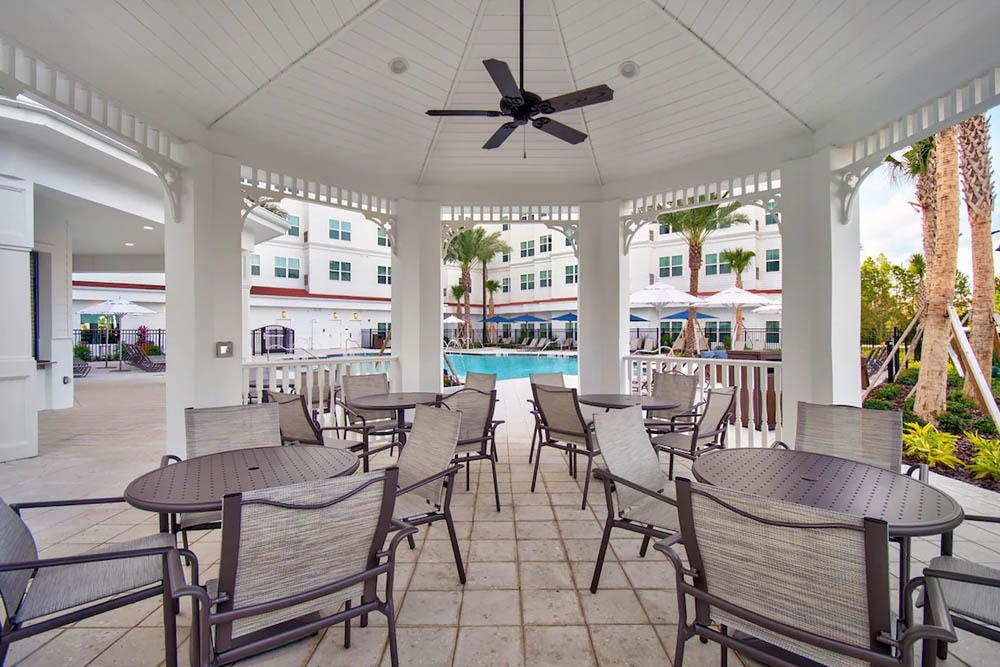 No need to leave the pool at the Residence Inn when you get hungry or need something to drink. FeatherStone's offers great beverages as well as adult drinks for your stay at the pool. Hot food is also available.
RESERVATIONS
Residence Inn Flamingo Crossing