TownePlace Suites at Flamingo Crossing Dining
Free hot and cold breakfast is just part of what is available for your TownePlace Suites at Flamingo Crossing Dining experience. Additional options are available for Lunch and Dinner around the pool area at the Flamingo Bar and Grill.
Complimentary Daily Breakfast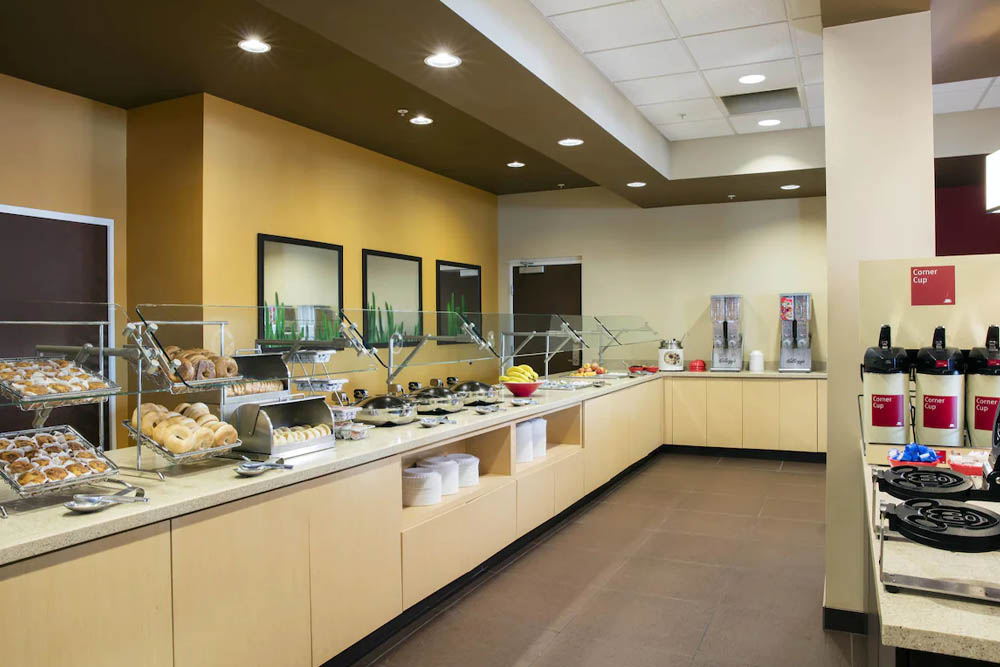 How nice it is to wake up each morning and walk down to the lobby area and enjoy a complimentary breakfast before starting your day. Make your way over to the waffle makers and make your very own Micky Waffles. Get some eggs and choose from different breaks and pastries. Of course, coffee is available as well with milk and creamers.
Starbucks
If the free coffee is not good enough to get your day started, stop by the Starbucks in the lobby at the TownePlace Suites to get your daily fix.
Flamingo Bar & Grill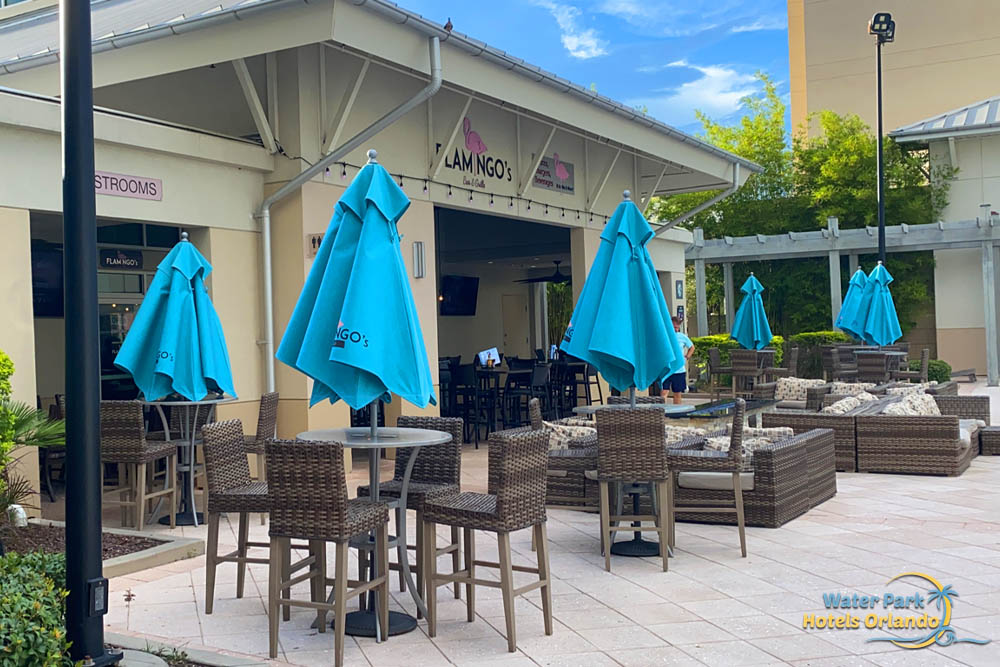 Spending a day at the pool gets even better when you have a Pool Bar nearby. No need to leave the pool when you get hungry, just head over to the Flamingo Bar & Grill for a bite to eat. Serving for Lunch and Dinner, options like burgers, sandwiches, and pizza along with your favorite adult beverages are ready throughout the day. Sip your drink by the pool, the bar, or the comfortable seating around the fire pit.
Grilling Stations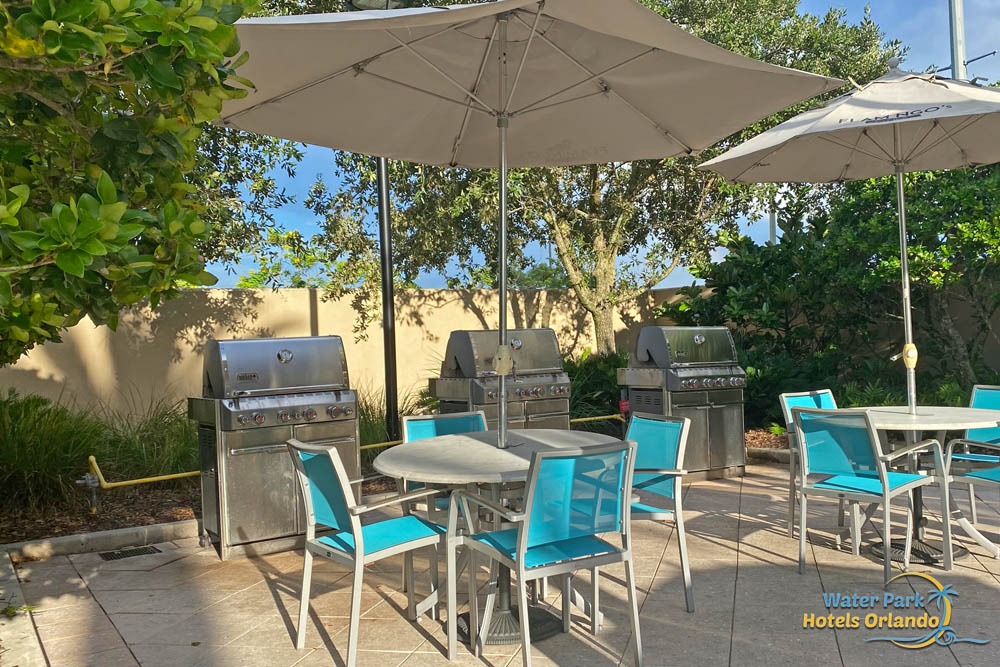 Want to Grill your own meal? Grilling stations are located around the pool area, next to the Fitness Center and Arcade.
Nearby Restaurants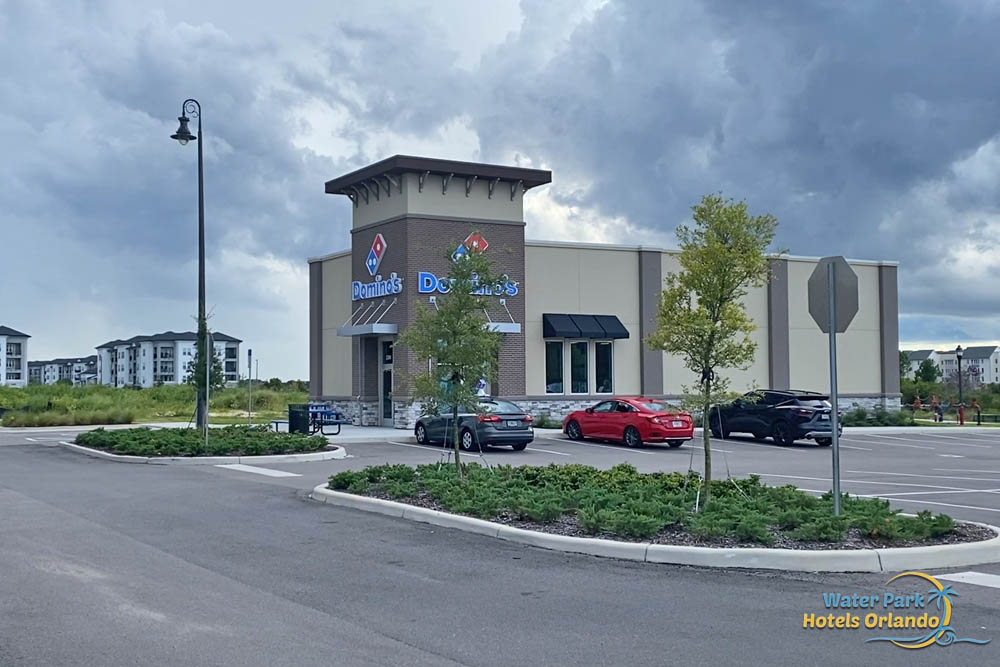 Great food is all around you when you are near Disney World. Take about a 20-minute drive to Disney Springs and find plenty of great restaurants and places to shop. Disney also has wonderful places to dine at all of the Theme Parks as well. If you want to stay closer to your surroundings, the Flamingo Crossings area has a few restaurants like Five Guys and Dominos Pizza.
RESERVATIONS
TownPlace Suites Flamingo Crossing